Google's May 2020 Core Update: What We've Learned
The search engine launches the first major algorithm change since the COVID-19 outbreak
Google announced a core algorithm update on May 4, 2020, the search engine's second core update of the year. The previous core update took place on January 13, 2020, before the COVID-19 global pandemic rattled the world.
---
On the same day as the announcement of the algorithm update, Google said that COVID-19 is the most searched-for topic over a sustained period in its history.
May 2020 Core Update: The Pandemic's Impact on Site Traffic
While Google is notoriously vague about the details of core updates, the May 2020 Core Update is unique because Google now has to catch up to how dramatically search has changed over the past five months, according to Search Engine Journal.
The massive global impact of the coronavirus has not only changed what people are searching for, but it has also shifted what content is considered relevant and useful in these unprecedented times.
Early data on the algorithm update validates these suspicions. Search Engine Journal reports that searches for travel and tourism took downward turns, while queries around remote work topics soared.
The following chart from SEMrush breaks down the "winner" categories of the May 2020 Core Update. With news taking a top spot, it's safe to assume that the coronavirus has made a massive impact on Google's algorithm.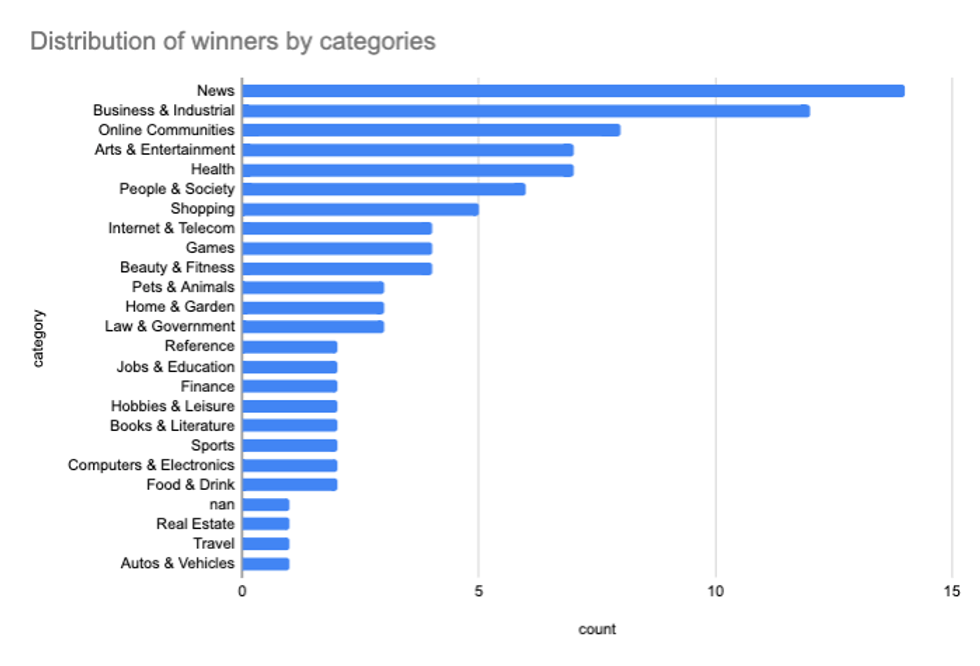 Only time will tell how these dramatic shifts in categories, and other widespread impacts on search since the pandemic, will continue to impact Google's rankings.
May 2020 Core Update: How Do I Improve My Search Traffic?
It's important to understand what core updates mean because Google will rarely provide details on what specific changes were made to its search algorithm. The advice is always to provide quality, user-friendly content that's holistic and relevant to what searchers are seeking. This usually means adopting a human-centric approach to search engine optimization (SEO), which is commonly referred to as an E-A-T strategy: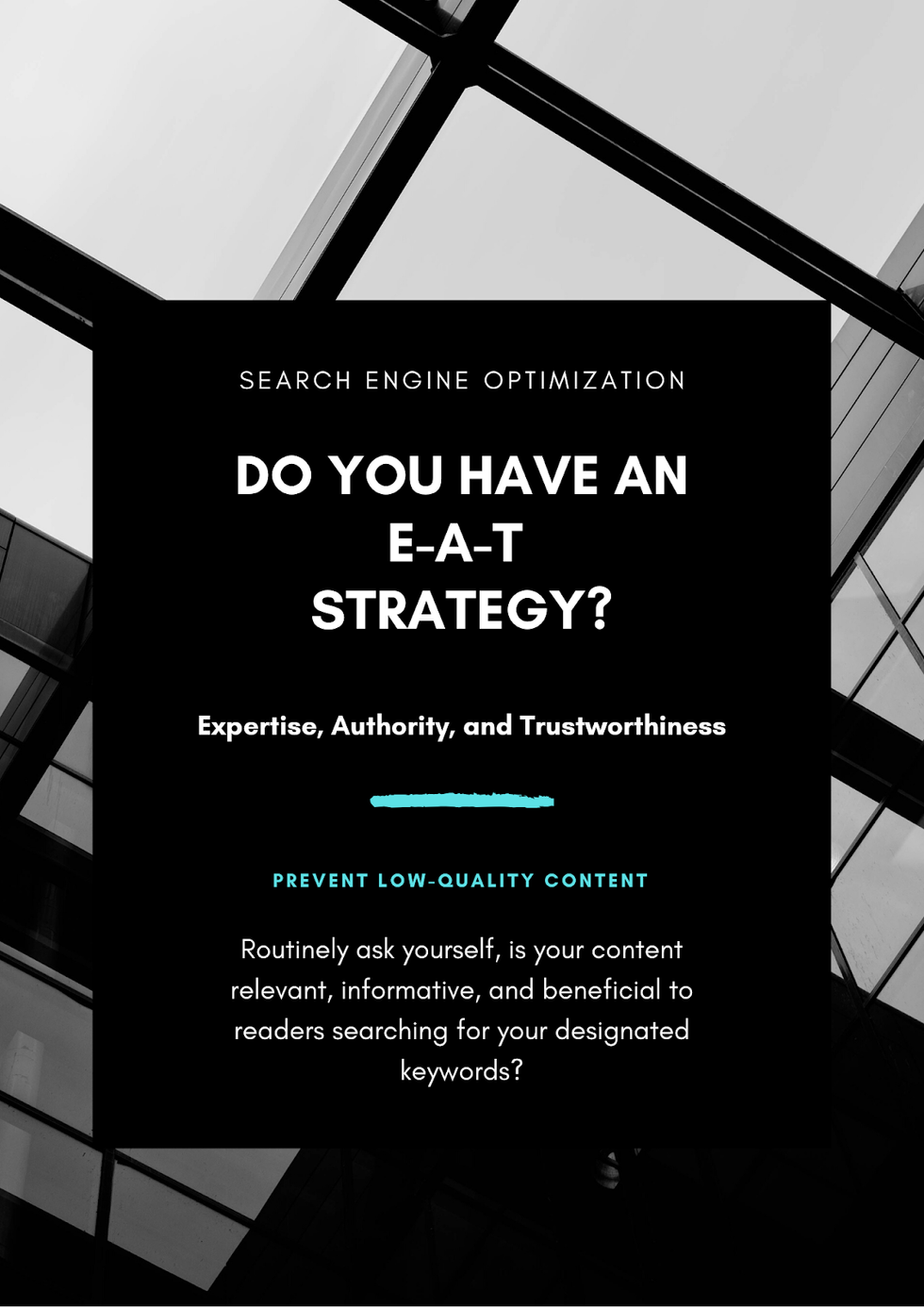 E-A-T stands for expertise, authority, and trust. In short, it means your content should claim ultimate jurisdiction over your topic so that readers won't need to look anywhere else to feel satisfied with their search query.
Still, the advice of "Just make great content!" every time Google rolls out a massive shift like the May 2020 Core Update often leaves publishers feeling a little lost about what to do next. Marketing expert Neil Patel offered particular insights on what publishers can do to make sure their content is up to Google's current standards. Here are his three takeaways:
Refresh Old Content Frequently: Patel suggests updating old content on a regular basis, even daily, to make sure every post on your site is still relevant. This includes not just fixing broken links and updating images, but crafting entire new pieces of text and even completely rewriting an article if needed. Your posts should be detailed, but free of any fluff or irrelevant information. Keep your articles evergreen by eliminating any mention of timely dates.
Don't Have Pages With Thin Content: According to Patel, sites with thin content, or a low word count, have roughly three times higher likelihood of being affected by Google's May 2020 Core Update. For posts on in-depth topics, make sure they fully cover the topic at hand. To ensure your post length is appropriate, research similar articles that are already ranking high on the same topic. However, keep in mind that there are certain subjects that can be covered in just a few hundred words with images or media.
Avoid Duplicate Meta Tags: Make sure the majority of your posts have unique meta descriptions and tags. If every page on your site has the same meta information, Google's crawler may consider them a duplication error.
Get Ahead of Google's Unpredictable Core Updates
With each update, Google echos the advice we give to the creators who produce successful content on our CMS platform every day. We have tools such as a 404 dashboard to catch bad links, full SEO audits to determine any immediate search errors, and proprietary search technology that sets up every article for success on search.
Read more about our unique approach to SEO that helps increase search visibility with every article.