NEW: RebelMouse Native Comments with Notifications
Content creation is never static. To build an audience, it's important to ensure that your content is not only dynamic, but sparks a conversation.

---
That's why we have native comments with notifications on RebelMouse articles. If a reader comments on a story, they'll receive a notification when another user replies to it.
Here's what RebelMouse notifications look like:
Web administrators have to approve replies to comments via our comments dashboard.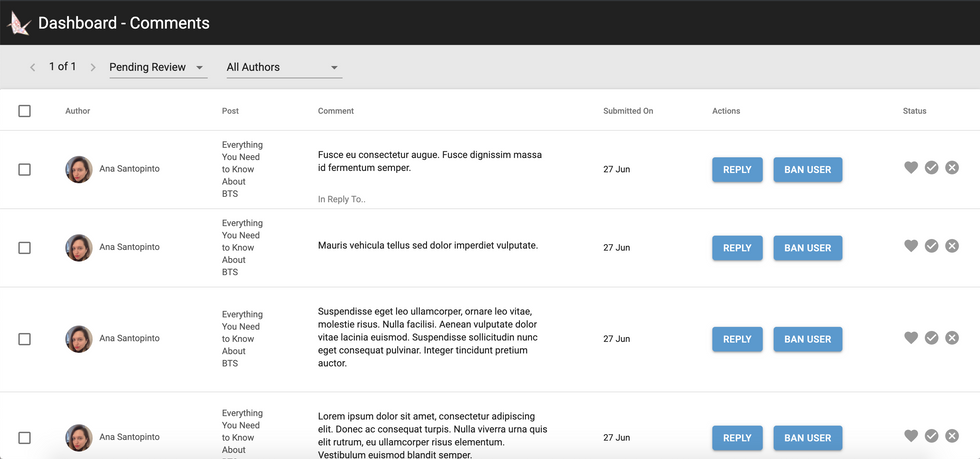 No comments will be displayed and no users will be notified until a reply that's been posted is deemed appropriate and is approved. If a comment is banned or rejected, the submitting user will not get notified, and their reply won't be visible to anyone.

There are 3 types of basic controls for comments:
Check: approves the comment.
X: rejects/bans the comment. The original commenter who posted it can see it, but the rest of the community won't.
Heart: features the comment at the top of the commenting list in the post it was written on.
Take a look at the tutorial below on how the comments dashboard works:
If you have any questions about this update, contact your account manager. Happy conversing, Rebels!