Make Sure Your Article Is SEO-Friendly
RebelMouse's Entry Editor features a rich SEO toolset that guides writers and editors to think about the right search phrase behind every story, as well as how to focus on small but meaningful modifications designed to improve organic search performance. Adding an SEO headline, a relevant URL slug, and a meta description to your article makes it easier for search engines to crawl, index, and understand your content.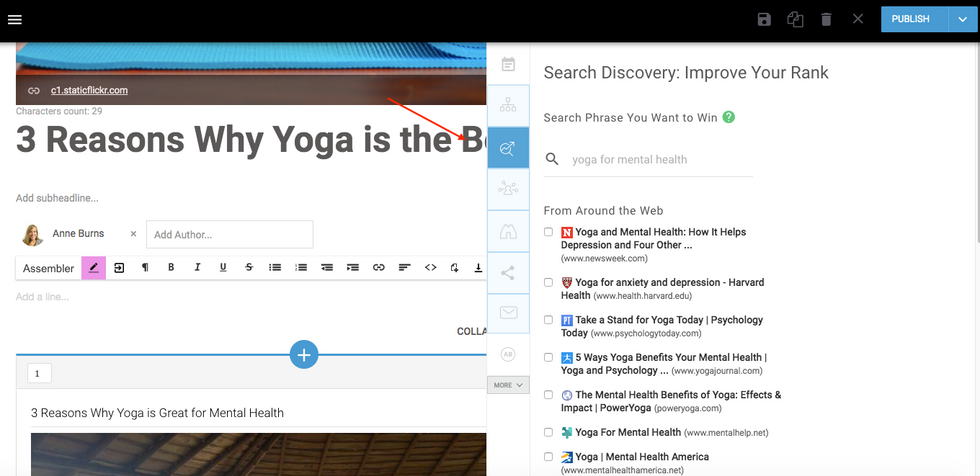 ---
SEO Headline
Your SEO headline should tell both users and search engines (e.g., Google) what the topic of your article is. If headline phrases appear in a user's search query, Google will consider your article more relevant and reward it. Creating and maintaining an SEO headline is your first opportunity to think about key search phrases you'd like to organically win.
For example, you may be interested in optimizing an interior design article for the search keywords "brownstone" and "apartment." To begin, you should update the SEO Headline field in Entry Editor with those keywords:


Note: Updating your SEO Headline will not change the main headline of your post.
Search Phrase (URL Keywords)
This field allows you to change the URL slug of your post. If your URL contains relevant words, this provides users and Google with more contextual information about your article page:

Here's what the default URL slug looks like before you make any changes to the "Search Phrase (URL Slug)" field. By default, we use the main headline of your post:

And here's how the URL slug appears after an update based on our example target keywords:

SEO Description
Your SEO description (or meta description) for your article gives Google a summary of what the article is about. And, once again, if key phrases align with a user's search query, your content will be rewarded. Unlike your SEO headline, your SEO description can be a quick sentence or a short paragraph. Write a description that'll both inform and interest users to click if they see your description in a search result.

Here's how our example updates appear in a Google search result. Keywords in the URL slug and description are bolded by Google if they match a user's search query. This helps give users clues about whether or not the content being surfaced is what they're actually looking for:


SEO Description + Metadata Best Practices
When writing an SEO description, look at it as an opportunity to describe to both readers and Google what each piece of content is about. It's best to keep these descriptions to 160 characters or less, and it's especially important to focus on relevancy. Avoid the clickbait and think about what your readers might search for that would lead them to a particular piece of content. Google can choose to not use the meta description you provide if it considers it to be irrelevant.
Meta descriptions are also handy ways to eloquently describe any page on your site, including sections. Keep in mind that social sites such as Facebook will use metadata content to preview articles in its News Feed, too. So don't be afraid to spend a little extra time on crafting a killer description.
Search Discovery (Search Phrase You Want to Win)
Search Discovery lets you define a search phrase you want to win, and then returns results from Google's first page for that search term. A checkbox option is provided so you can select like-minded articles that you'd like to include at the end of your post: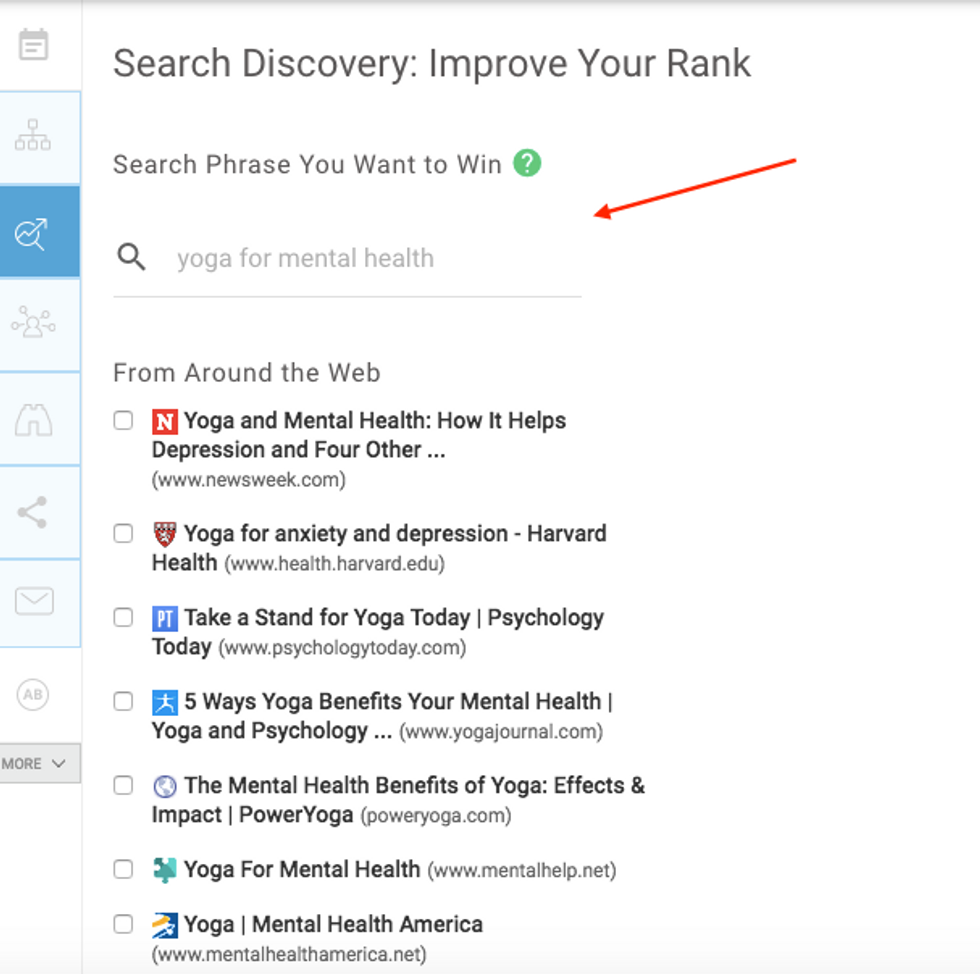 Your post will link to the selected articles in the Related Articles Around the Web module shown below your content. This is a proven SEO practice that's rewarded by Google. Click here for more on SEO strategy.

Google Search Console
Google Search Console is a free tool that helps you to understand and optimize your site's performance in Google's search results. When Google visits your website for tracking purposes, it performs what's called crawling and indexing — a process of adding web pages into its search results.

Search Console will allow you to add or remove specific content from Google's search results. The tool will also help you learn which keywords trigger your site to appear in Google's rankings, and which third-party sites are linking to yours. It also allows you to monitor your site's performance on search, including locating any errors on your pages.

Click here to set up your Google Search Console.
Click here to submit a site map in Google Search Console.
Click here to learn more about our SEO Keyword Win feature, which shows you what keywords you've won in the search engines so you can adjust your URL slug and related articles to improve SEO even further.