How to Setup Google Search Console ​
Google Search Console is a free tool that helps you to understand and optimize your site's performance on Google's search results. When Google visits your website for tracking purposes, it performs what's called crawling and indexing, a process of adding webpages into its search results.

The console will allow you to add or remove certain content from Google's search results. The tool will also help you learn which keywords trigger your site to appear in Google's ranking, and which third-party sites are linking to yours. It also allows you to monitor your site's performance on search, including locating any errors on your pages. Here is a step-by-step guide for adding a Google Search Console to your RebelMouse website.
---
Adding a Property at Google Search Console
First, go to Google Search Console page. You will be redirected to a page that looks like this:
Click on the button "ADD A PROPERTY."
Copy and paste your website URL on the text box when prompted. Then, click "Add."
Now, select the tab "Alternate methods."
Select the option "HTML tag" and copy the code. This code will be added yo your RebelMouse website.
Next, log into your RebelMouse account as an Admin. Click on the hamburger menu in the left corner and select the "Layout & Design" option.
Select the hamburger menu again.
Select the "Top Bar" option.
Click on the "Add" option to add a new element in your top bar.
Select the "Header Code" element to include it in your top bar.
Give a name for your header code. Then, paste the code you copied on the text box below the title "HTML Code."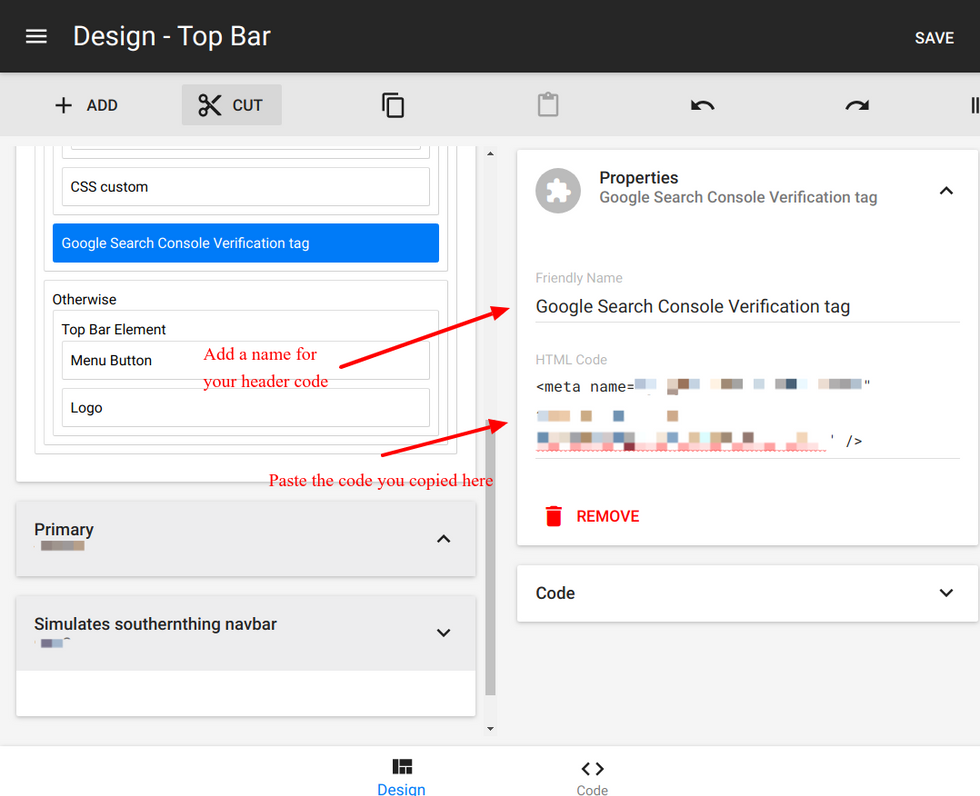 Click on the "SAVE" button.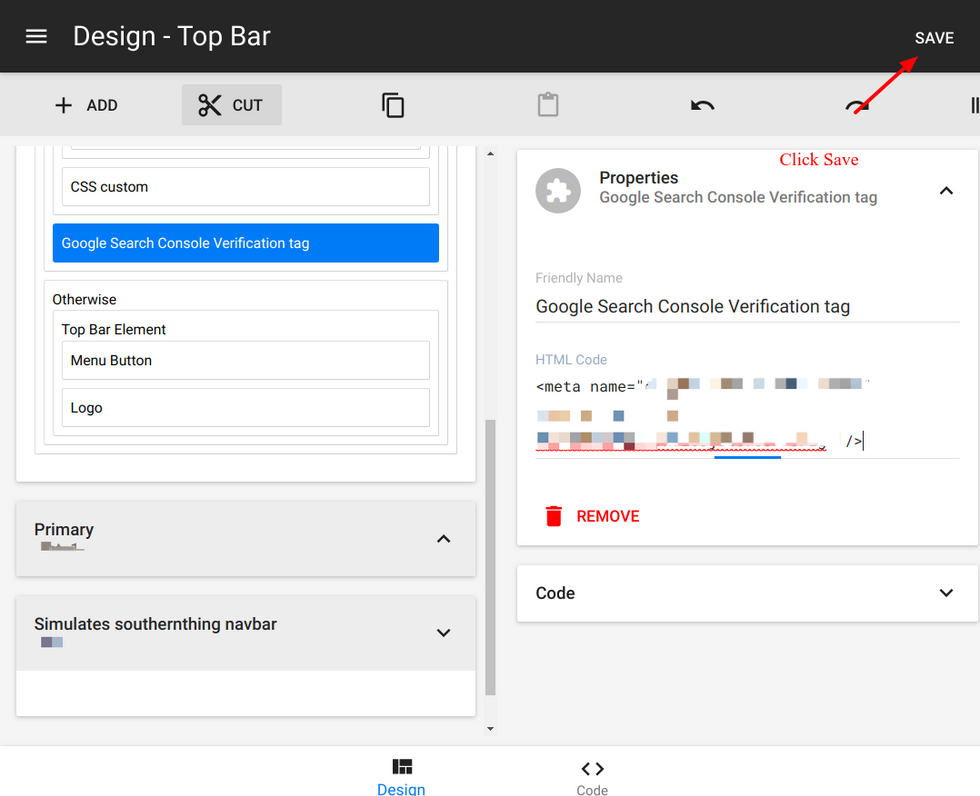 Finally, go back to your Google Search Console and click on "VERIFY."
That is it! Now your website is successfully registered on Google Search Console.
How to Add New Users in Your Google Search Console
If you want to include a new user to help you to manage your website Google Console, click on the button "ADD A NEW USER."
Include the user's email you want in the text box. Then, select the permission you want the person to have and click "ADD."
Submit Your Sitemap to Your Google Search Console
Now, the next step is to submit the sitemap in your Google Search Console. Click here for the tutorial. Then, click here to learn more about our SEO Keyword Win feature, which shows what keywords you've won in the search engines so you can adjust your URL slug and related articles to improve SEO even further.