Customers
How 7x7 Went From Beloved Print Magazine To Modern Digital Publisher
A swift upgrade.
The Vision

As the #1 lifestyle site in the major tech market of San Francisco, 7x7 was on a mission to bring a super-modern, tech-driven editorial experience to audiences, no matter where they are.
The Problem
Having a publishing platform that was built in the Internet Stone Age. What was considered cutting-edge in 2006 just didn't cut it anymore. The out-dated, glitchy CMS was difficult for editors to use and clunky for audiences to read through, making it a constant effort to provide up-to-the-minute Bay Area stories and happenings.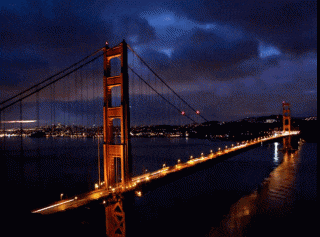 In June 2016, 7x7 introduced the new and vastly improved site on with Rebel Runner, which provided them with a highly-optimized and super-intuitive platform.
Here's what 7x7 expressed to their readers when they launched the new site:
"Not only is our new site prettier to look at (bigger pictures! working slideshows!), it is also better organized (now by Bay Area region to help you find things to do based on where you really live, work, and play); loaded with nifty features (polls! videos! gifs!); optimized for reading on your desktop, smartphone, and tablet; and designed for easy sharing of the stories and photos you like via your chosen social networks."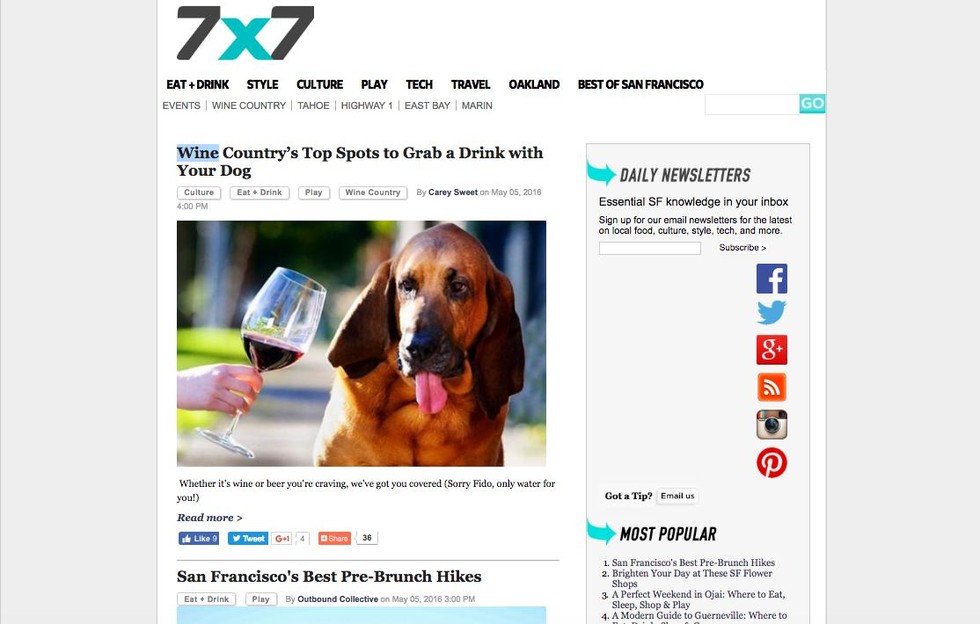 7x7 (homepage) on the old platform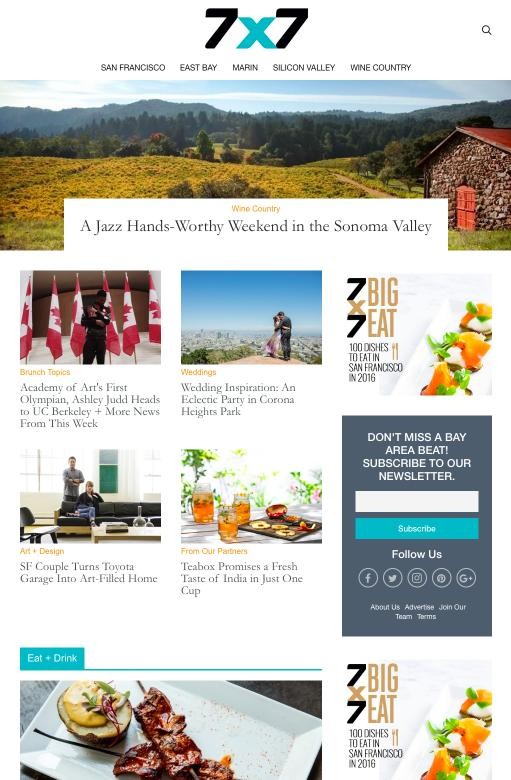 7x7 (homepage) on RebelMouse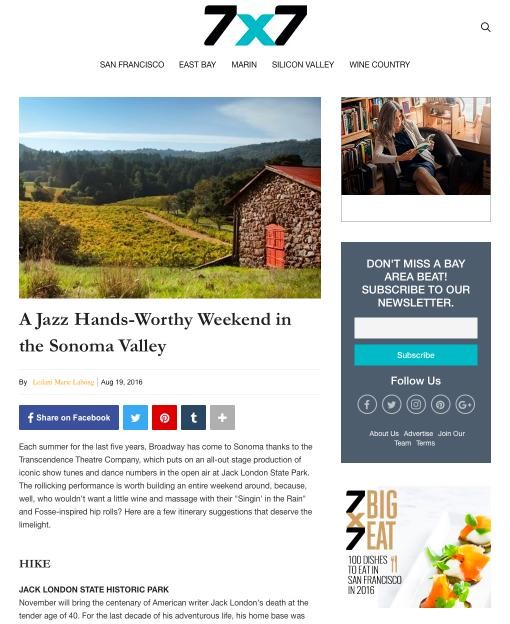 7x7 (article page) on RebelMouse
Key Takeaway: Monetization Gets An Upgrade, Too!

While enhancing the editorial experience was a priority, 7x7's monetization process also needed an upgrade. As a premier editorial site with 7M monthly impressions and growing, 7x7 can command top advertising dollars.
With the Rebel Runner platform, not only has ad targeting and placement become much more flexible and easy to implement, but the improved native content offering continues to make it a must-buy for Fortune 500 advertisers like Google, Audi, Chase and Macy's.
To summarize, upgrade.