How United Airlines Elevated Its Content Game
As one of the most recognized and established global brands, United Airlines understands how effective content can be used to attract, engage, and convert audiences — when done correctly. As content consumption patterns become more complex, United is committed to elevating its content game to stay relevant among customers.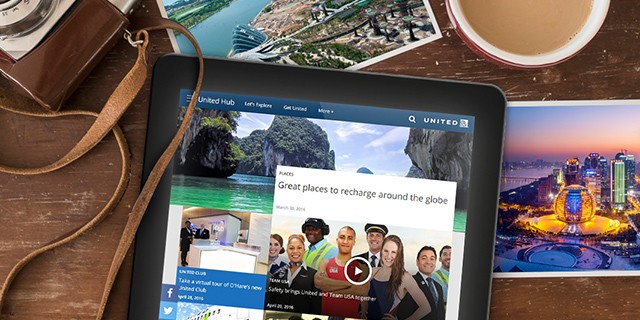 The Vision
Provide an immersive content experience that showcases United's areas of investment in service and experience.
Reshape United's perception among existing and new customers.
Align with modern consumption patterns to engage consumers and employees everywhere.
---
What Happened: The RebelMouse Platform
One Hub to Rule Them All:United revamped its online hub to combine evergreen travel guides, episodic videos, tentpole content, and user-generated content in one cohesive environment. The always on channel is connected to the airline's main domain, allowing United to seamlessly promote key initiatives throughout the year.
Tailored for a First-Class User Experience: United and RebelMouse built a 100% customized experience that features a unique site design and third-party integrations — including interactive media and feedback widgets — to keep both casual visitors and repeat customers engaged.
Built for Mobile: As content is increasingly consumed on mobile devices, RebelMouse's mobile-first platform enables the rich hub content — videos, interactive modules, and social feeds — to perform seamlessly across devices and platforms.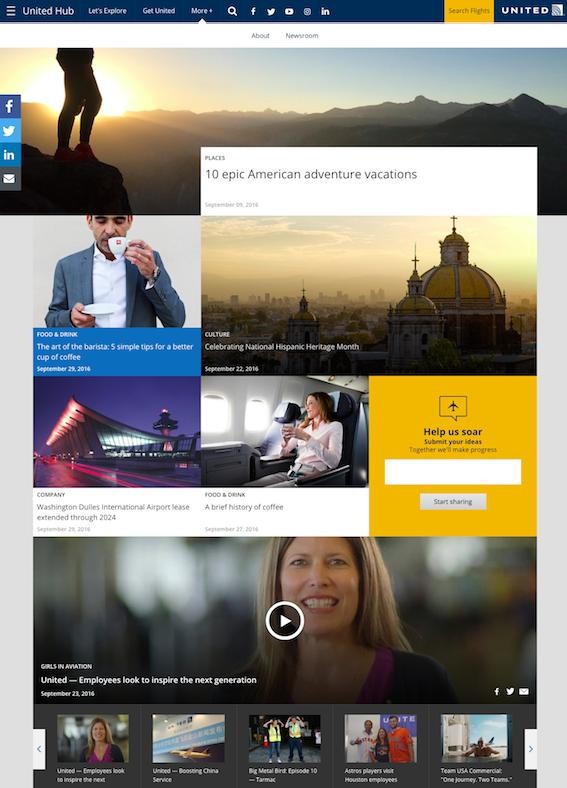 United Hub's home page on RebelMouse.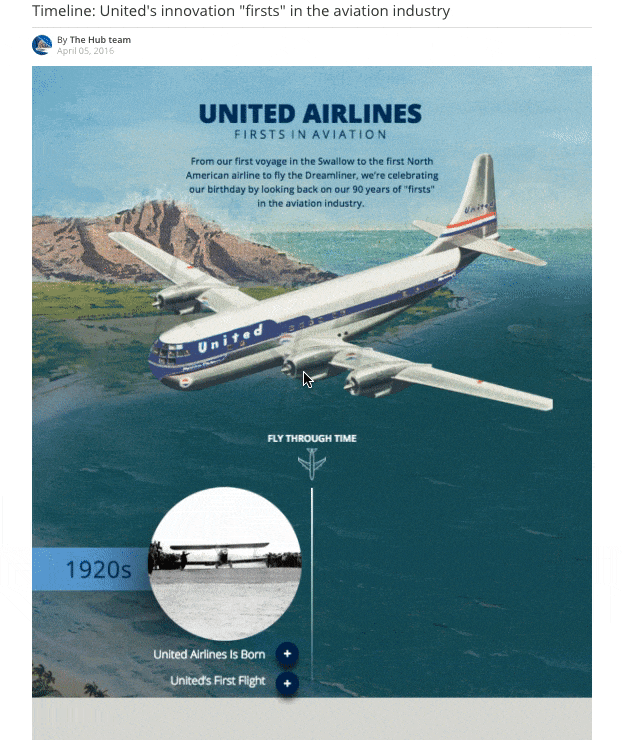 Interactive media celebrating United's 90th anniversary.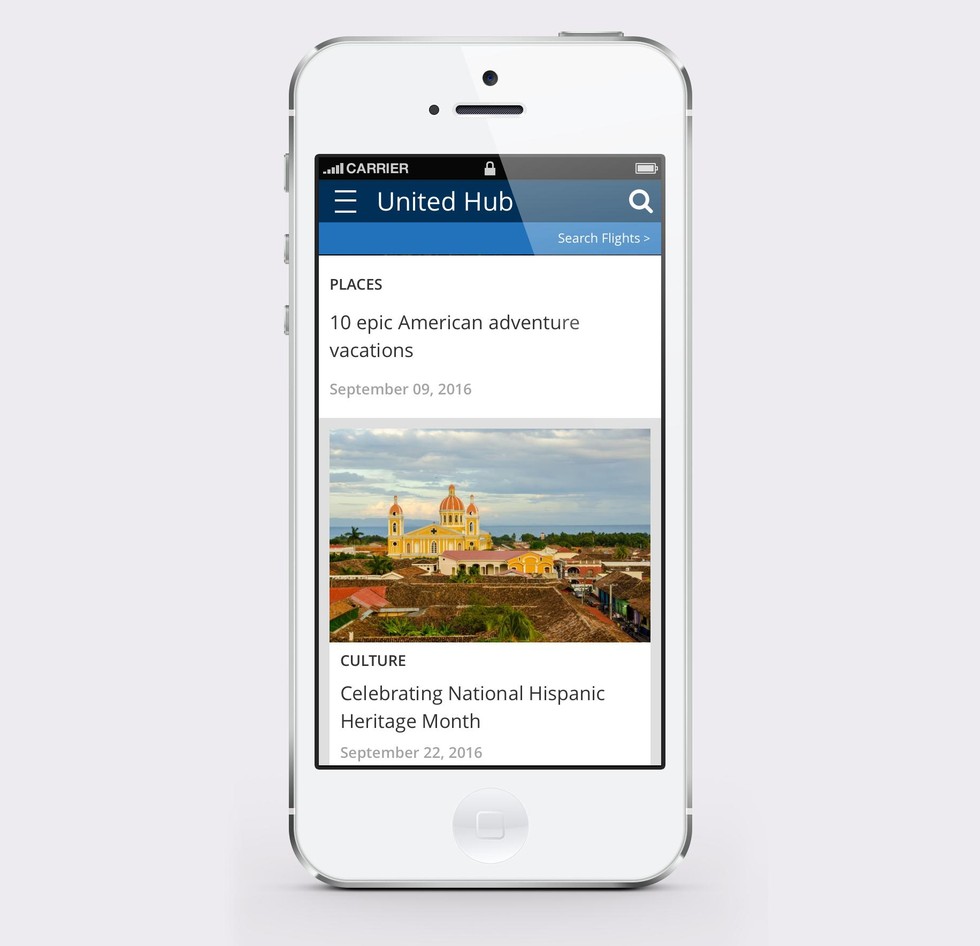 United Hub on a mobile device.
Brand Storytelling: A Human-Centric Approach
United Airlines' #HerArtHere contest illustrated just how effective human-based campaigns can be. The campaign called on female artists to submit their artwork to be used as designs on two of United's planes, among other perks for winners. It's a fantastic campaign because it doesn't just drive a brand marketing strategy for United, it also celebrates a cause that resonates for many: supporting women, and giving artists new opportunities to showcase their talents on a grander stage. Sharing values between a brand and an audience is powerful enough to transcend any revenue-focused strategy, and will quickly build sticky audiences where it matters most.
Read more about the #HerArtHere campaign here.
Data-Driven: Winning Content Strategy
Contests like #HerArtHere alongside content expansion fueled United's organic growth on all platforms and resulted in deeper engagement with their customers. In the span of one year on the RebelCMS, United Airlines experienced huge organic reach for an entrenched brand.
Key Takeaway: Control Your Narrative
Whether it's promoting the Olympics, launching a new video series, or showcasing social user-generated content, with RebelMouse, United is mastering how to manage content effectively and in a way that fits its needs to tell compelling stories to its customers. Check out United Hub and learn more about the RebelMouse platform.
"Thanks to RebelMouse, United doesn't have to sacrifice great #content for speed. You can have both too!"
—Ryan Bujeker, Director, Social Media Strategy & Digital Engagement
Want to elevate your content game and become a Rebel? Request a proposal today to get started.