New JavaScript Element in Layout & Design Tool
At RebelMouse, we're constantly iterating on our platform to maximize the performance of our websites in order to keep up with the latest standards from Google's PageSpeed Insights tool.
One of the biggest problems with web performance is how the lazy loading of elements is implemented. On RebelMouse, we already have out-of-the-box capabilities that allow you to lazy-load assets, but if you have JavaScript from ads running on your site, Google's PageSpeed Insights tool will still penalize you for them if they're not being deferred off-screen properly.
---
We now have an elegant solution to this problem in the form of a new JavaScript element in our Layout & Design tool. Here's how it works: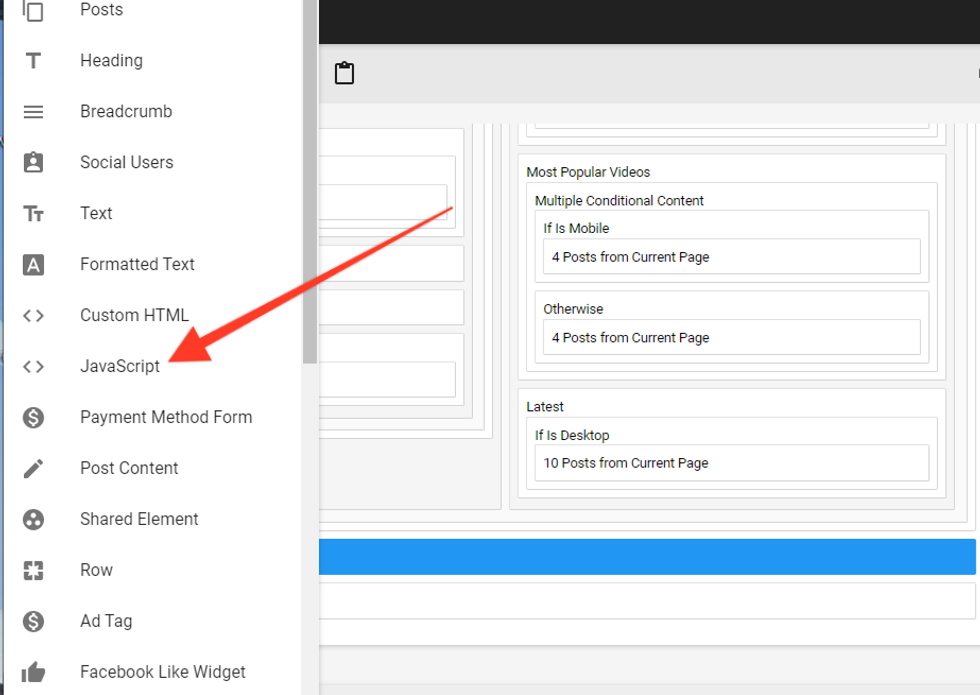 With this element, you can add:
A friendly name
A URL source for a JavaScript library
Priority for loading (standard or non-standard)
The JavaScript code itself
Here's what the JS element looks like:
Standard vs. Non-standard Priority
So, when do you choose standard priority versus non-standard? Non-standard priority tasks will be executed in the stack as soon as possible. Non-standard priority is best suited for small tasks that do not affect PageSpeed scores too much, such as small snippets. Another use-case for non-standard is when you want the script to be at the top of the page.
By contrast, standard priority should be used for heavier tasks that can be delayed after the page initially loads. Ads are a good example of something you want to place in a standard-priority queue.
In summary, standard-priority tasks do not affect PageSpeed scores because they're delayed until after a user begins interacting with a page. So this methodology is great when you want to improve the speed of your page with consideration for how to load those specific tasks. The downside is, of course, that the tasks (e.g., ads) will be delayed when loading the page.
For most cases, we recommend using the standard priority so that PageSpeed scores are not affected.
Case Study
For one of our clients, they had an article with a mobile PageSpeed score of only 18 before any optimization: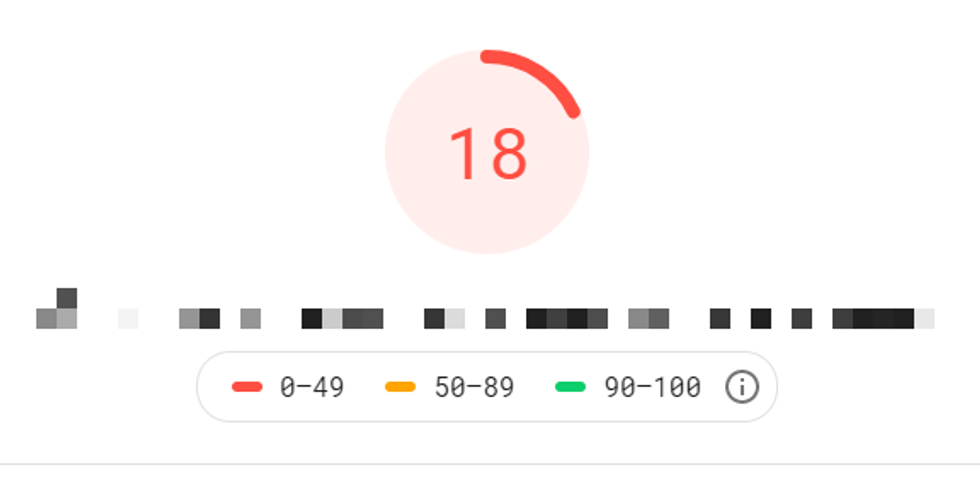 After applying our JavaScript optimization using our new JavaScript element, they improved their mobile PageSpeed score to 75 for the same article!

If you have any questions about how to implement the new JavaScript element, feel free to reach out to support@rebelmouse.com or contact your account manager today.