Customize Entry Editor Settings in the Layout & Design Tool
Design your own editorial experience
The modern content lifecycle looks different for every publisher. That's why we're constantly updating our editorial suite to cater to the needs of every team. Most CMS platforms have a one-size-fits-all approach to their Entry Editor, but this requires editorial teams to work around the confines of that system. Instead, what if you had the power to fully customize your Entry Editor for your team and organization in a way that best suits your workflow?
Now, with the RebelCMS, it's possible. We've extended our Layout & Design tool to include the customization of our Entry Editor experience. Here's how it works.
---
There are three elements in the Layout & Design tool that you can use to personalize your Entry Editor interface:
Right Rail Element: Use this element to choose which tabs you would like to see in Entry Editor's right-hand navigation rail: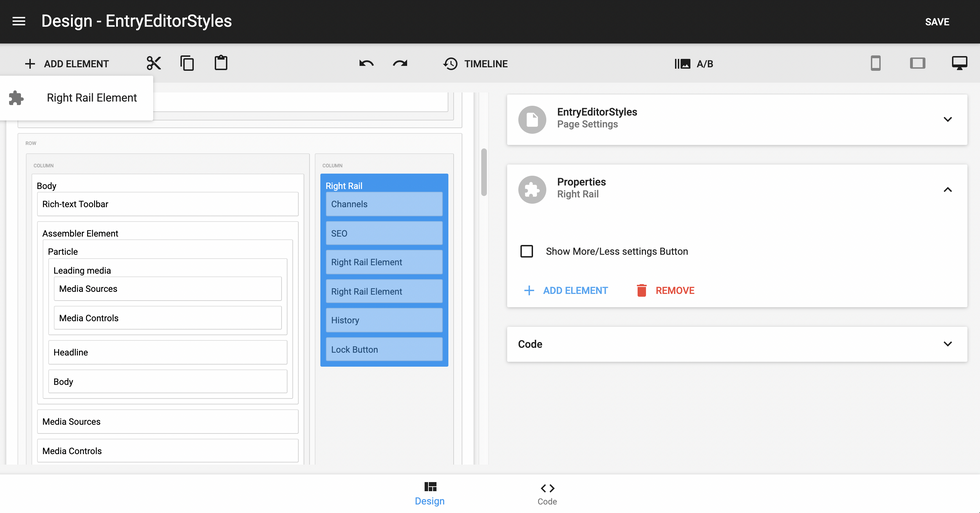 Body Element: This element allows you to choose what media controls your users have access to. In this example, users can see the +Add Media toolbar, as well as the media types they can add to a post: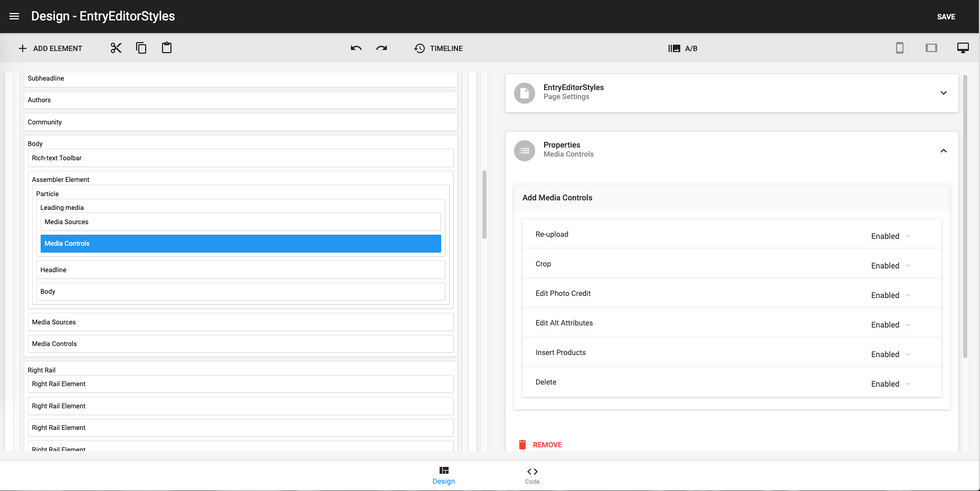 Additionally, you can choose which media types (or sources) they can add: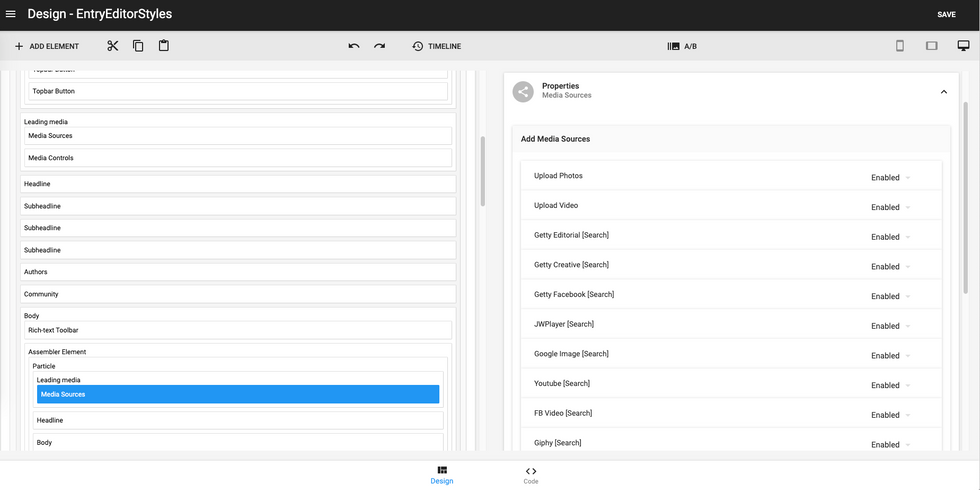 Assembler Element: You can use this element to decide if you would like users to be able to add or remove Assembler particles: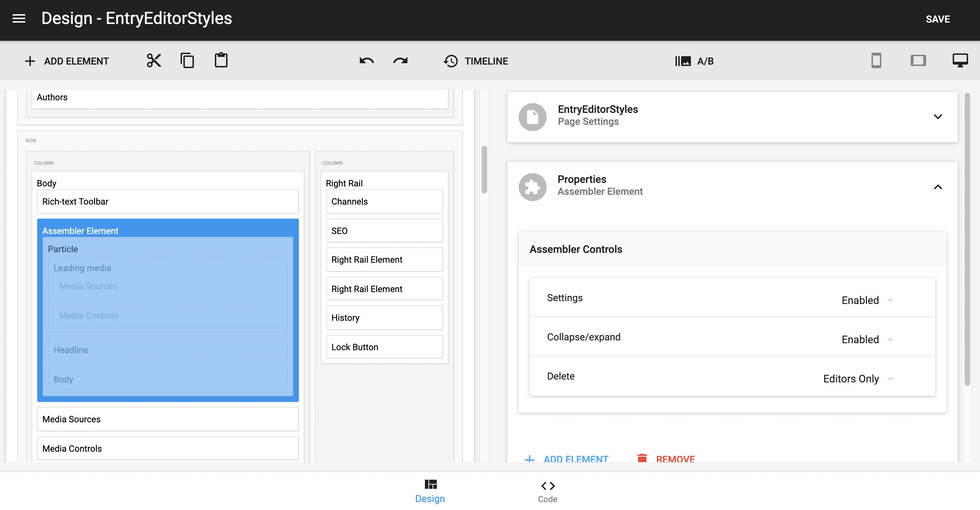 Additionally, you can control what types of media content can be embedded into particles: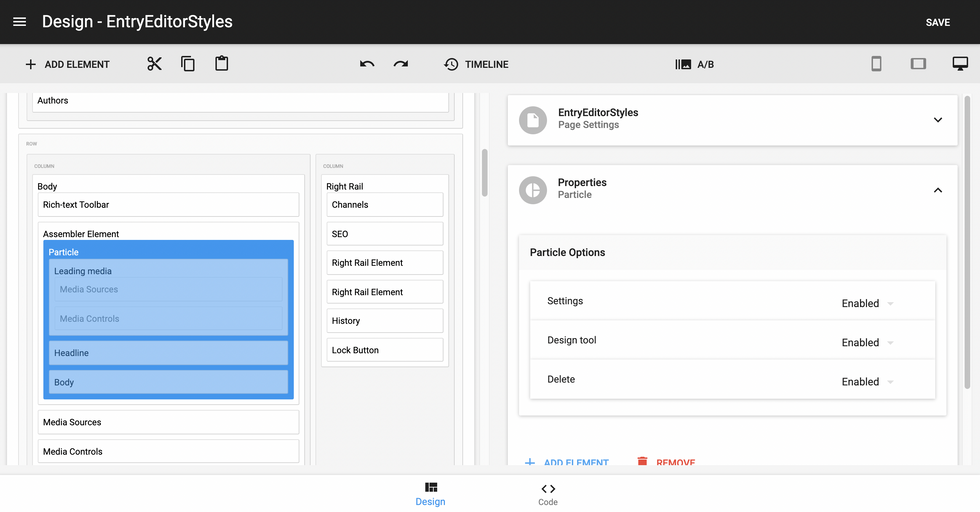 Top Bar: This element allows you to control what fields, tabs, and media options are displayed, including the action buttons users have access to: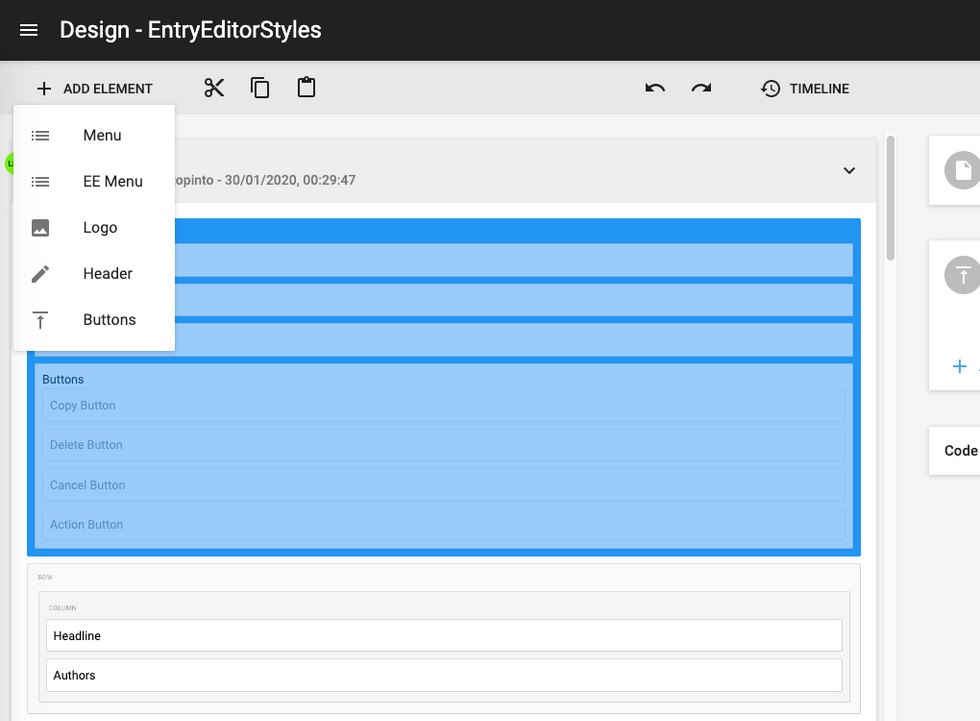 Here's a screencast of how these elements function:
s3.amazonaws.com
These new options will show up in the hamburger menu (☰) of your Dashboard. Up until now, these modifications needed to be implemented by our Client Services team upon request. But with this latest update, you're empowered to take control of your users' editorial experience.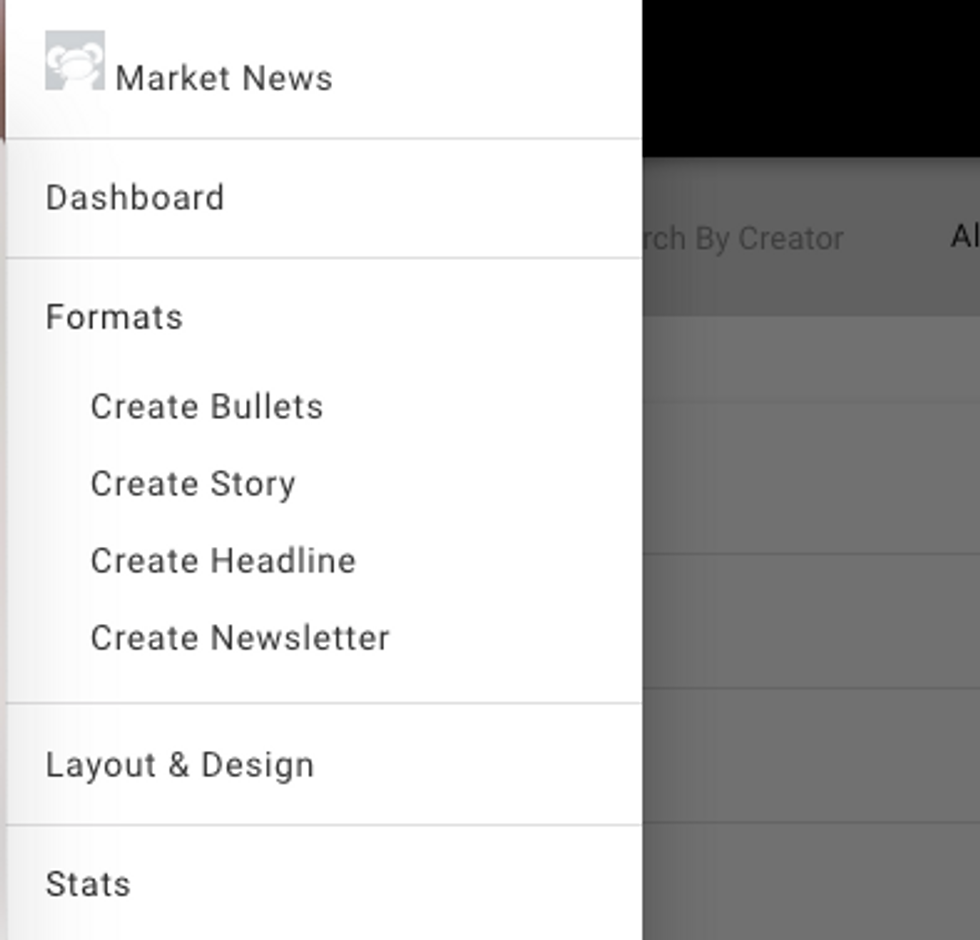 Examples of Custom Entry Editor Views
For one of our clients, we customized Entry Editor to only show the headline of a post so that their content team can focus on populating it with a keyword and code. Here's a screenshot of their simplified right-hand rail:

Here's another example of an Entry Editor that's used solely for sending out newsletters: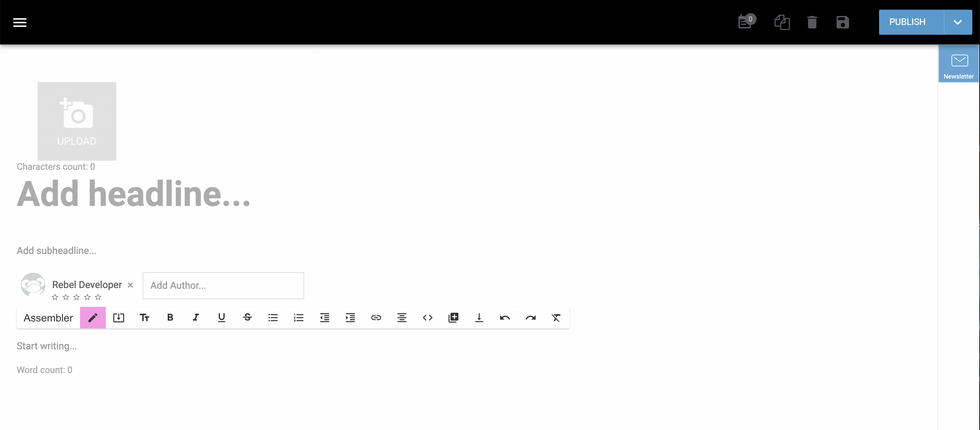 If you have any questions about customizing your Entry Editor experience, email support@rebelmouse.com or talk to your account manager today.