How to Add Scalable Vector Graphics to RebelMouse
Quickly add an SVG to any page
A Scalable Vector Graphic, or SVG, is a type of graphic format that gives you more flexibility than standard formats like JPEG or PNG.
To add an SVG to your RebelMouse site, first go to your Layout & Design tool. Next, open the SVG in a code editor and copy the entire <svg> element. Then, add a Custom HTML element to your layout and paste in the SVG code:
---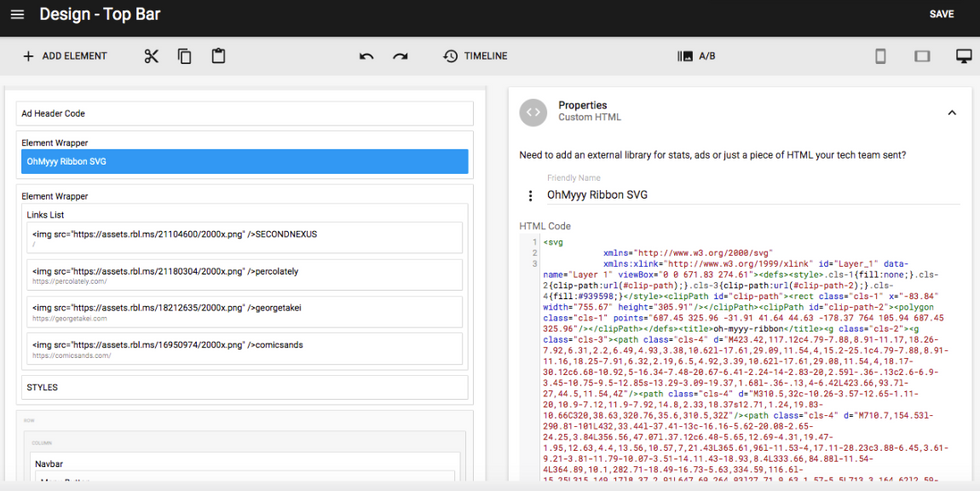 You can also place the code inside of an Element Wrapper for easier positioning: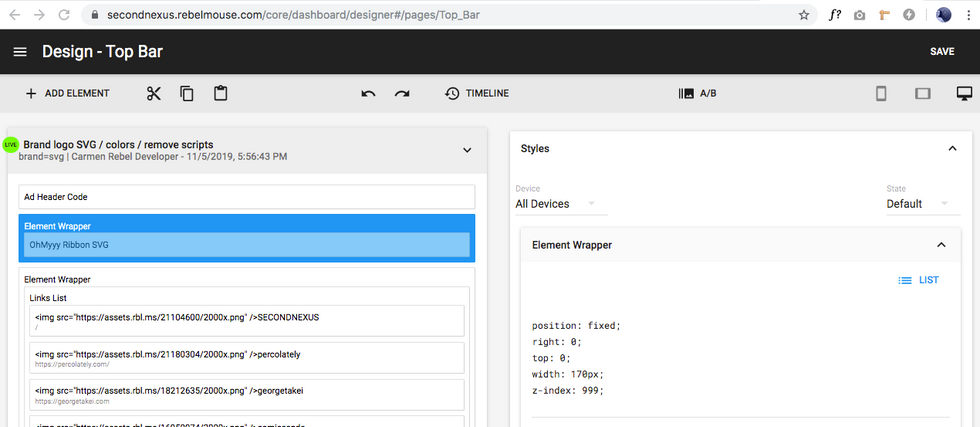 It's important to note that the SVG must be optimized. An SVG draws the vector points in a browser, so if an image has too many vector points it can freeze and not render properly.
Click here for a refresher on all of the elements offered in our Layout & Design tool. If you have any questions about SVGs on RebelMouse, email support@rebelmouse.com or contact your account manager today.