Instagram Launches the First Stage of IGTV Ads
The massive social network partners with top creators to roll out in-stream ads
IGTV, Instagram's long-form video-sharing feature, has rolled out the first stage of its monetization tools. Instagram reached out to a select group of creators in March 2020 to participate in the first tests of in-stream ads in their IGTV videos. The creators will receive a 55% share of all advertising in IGTV, which is the same split found on YouTube.
---
Industry engineer Jane Manchun Wong posted initial screenshots of the program to Twitter: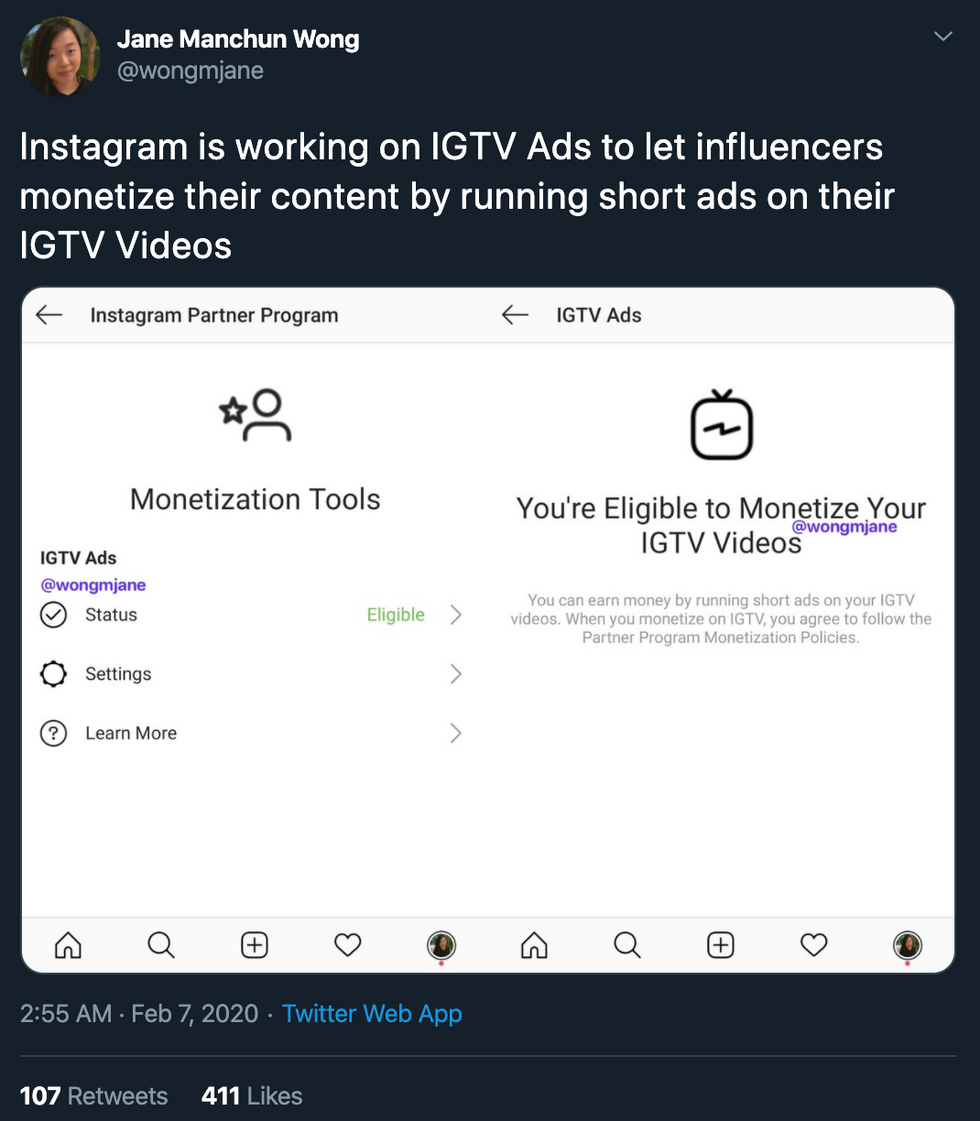 If rolled out on a larger scale, ads within IGTV could be a game changer for influencers and creators who already make income from YouTube and Facebook's monetization programs. Since Instagram has over one billion active users, creators would be able to reach new audiences though IGTV while still building loyalty with their established followers on the platform. The monetization option could also give them incentive to move off of major competitors like YouTube, Facebook, and Snapchat if the revenue is fruitful enough. IGTV videos can be up to one hour in duration.
Details about the monetization program aren't available yet, including what kind of requirements creators will need to meet to be eligible for IGTV ads. Currently, only Instagram users with 10,000 or more followers have the ability to use the "swipe up" link feature on Instagram Stories. It's possible that similar regulations may also be required for IGTV ads.
Instagram will begin testing IGTV ads sometime in spring 2020, according to reports.
RebelMouse is a creative agency powered by next-generation technology built for content creators. If you're interested in Instagram monetization, request a proposal today and let's start working together. If you're already publishing on RebelMouse and have a question about IGTV ads, email support@rebelmouse.com or talk to your account manager today.