How to Use the Particle Assembler
When we launched our Particle Assembler, our goal was to make it a snap to create one of the most popular content formats on the web. Assemblers are eye-catching, easy to read, and — most importantly — users love to share them.
---
Now we've released updates! With our new-and-improved Particle Assembler, you'll love building listicles even more.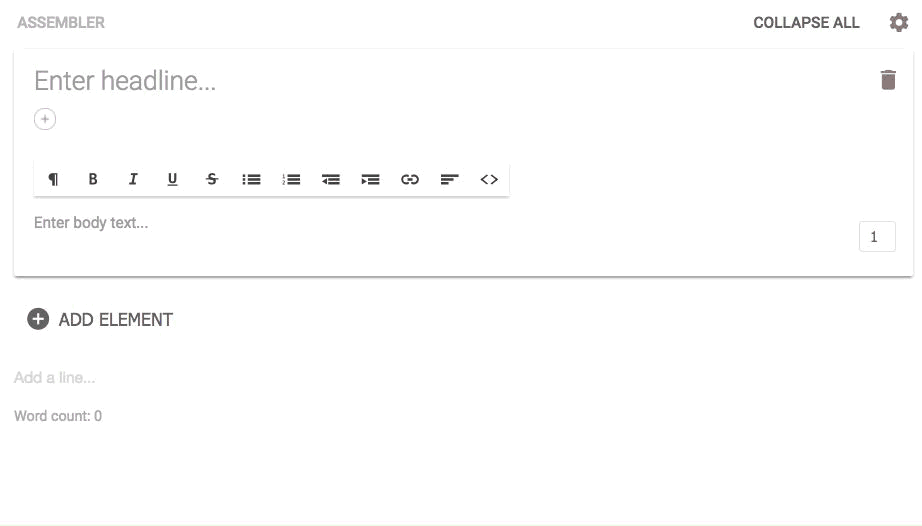 ---
How It Works
Access the Assembler from the Entry Editor: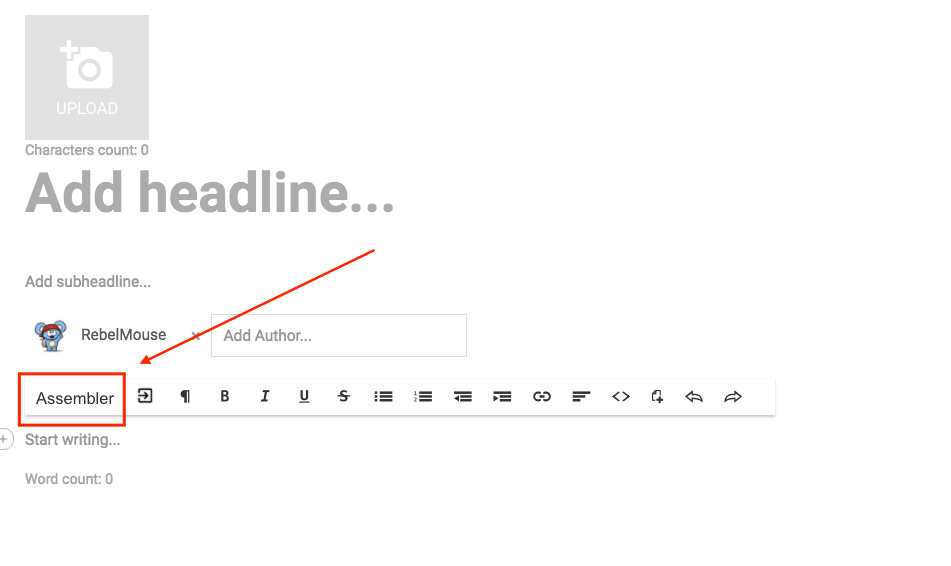 Once you click on it, the Assembler will appear:

There's a small gear in the top-right corner of the Assembler. This is a settings menu where you can enable several useful features: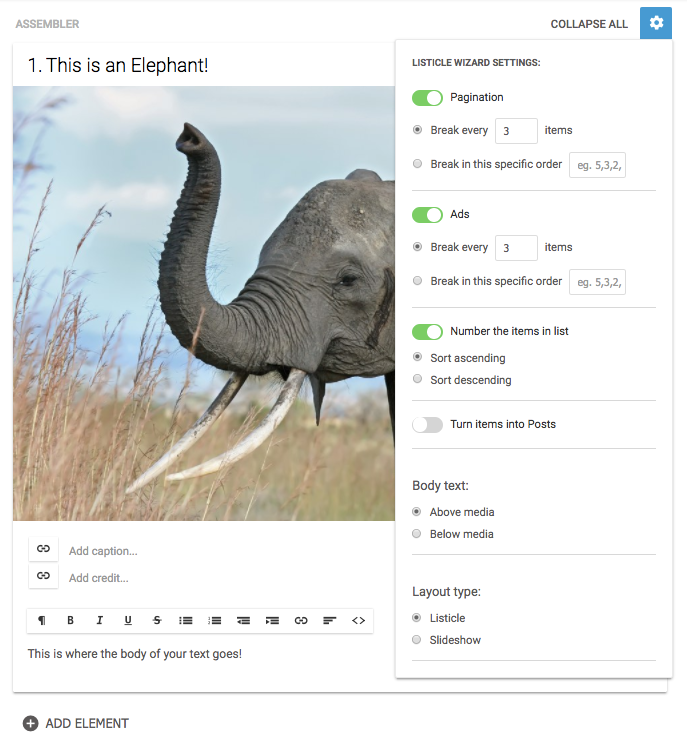 Pagination
You can break your listicle into pages, and decide how many items should show up per page. And if you have a particular use case where you don't want to split up your items evenly between pages, you have the flexibility of defining the exact division.
Ads
How ads are inserted between each item in your listicle follows the same logic as Pagination. For example, you could have your ads:
Break every item. This would display as follows: item, ad, item, ad, item, ad, etc.
Break in a specific order. If we chose "2,3,4,1," it would display as follows: two items, ad, three items, ad, four items, ad, item, ad.
Numeration
You can have your listicle appear as either a numerated list sorted ascending/descending, or a non-numerated list.
Body Text
This allows you to define where you want your text to show up, which can be either above or below your media.
Going Further
You can further customize your Assembler with our Layout & Design tool. This includes:
1. Setting up Global Settings for it, so you only have to choose pagination, ad tags, text position, and numeration once instead of per Assembler in the Entry Editor every time you create a listicle.
2. Applying custom CSS to the elements in the Assembler. You can do this by going to the Post page, selecting the Body element, and then clicking on the Styles card:
You can customize the Assembler's title, links, and even the pagination. Here's an example of one way things can appear on your site:
And, as an example, if you wanted to customize your buttons to look like this instead:
You'd have to make the following edits to the CSS properties and values in the Styles card that we mentioned above:
Happy assembling, Rebels!