Add Media Bar: Adding Audiovisual Content to Your Article's Lead Media and Body
In RebelMouse's Entry Editor, you have a variety of options when it comes to adding media content to your articles.
In the body as well as in the lead media (splash) of the post, we support many formats and ways of adding audiovisual pieces: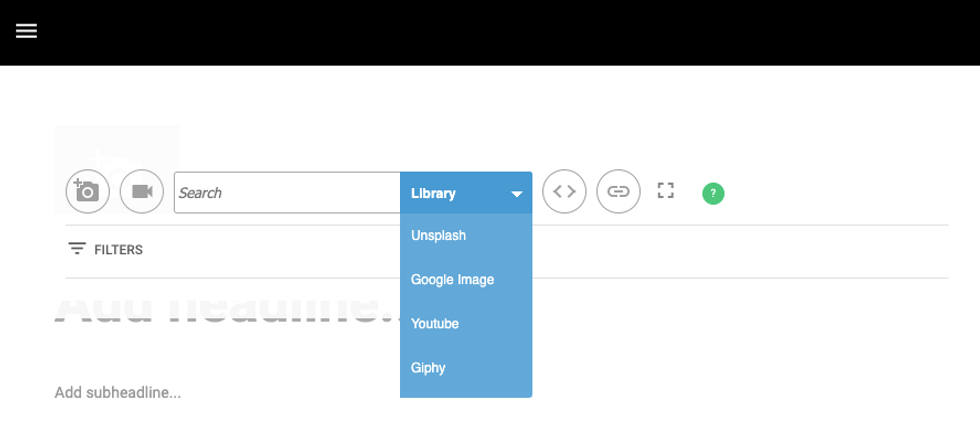 In the Add Media Bar, you can:
---
Upload Your Own Content
Use the camera icon to the far left to upload your own content.

Search for the Right Media Piece
Use the search bar to find the right media through Unsplash, GIPHY, Facebook videos, YouTube, Instagram, and your Library. We also support several searches for external platforms you may use, like JW Player and Getty Images.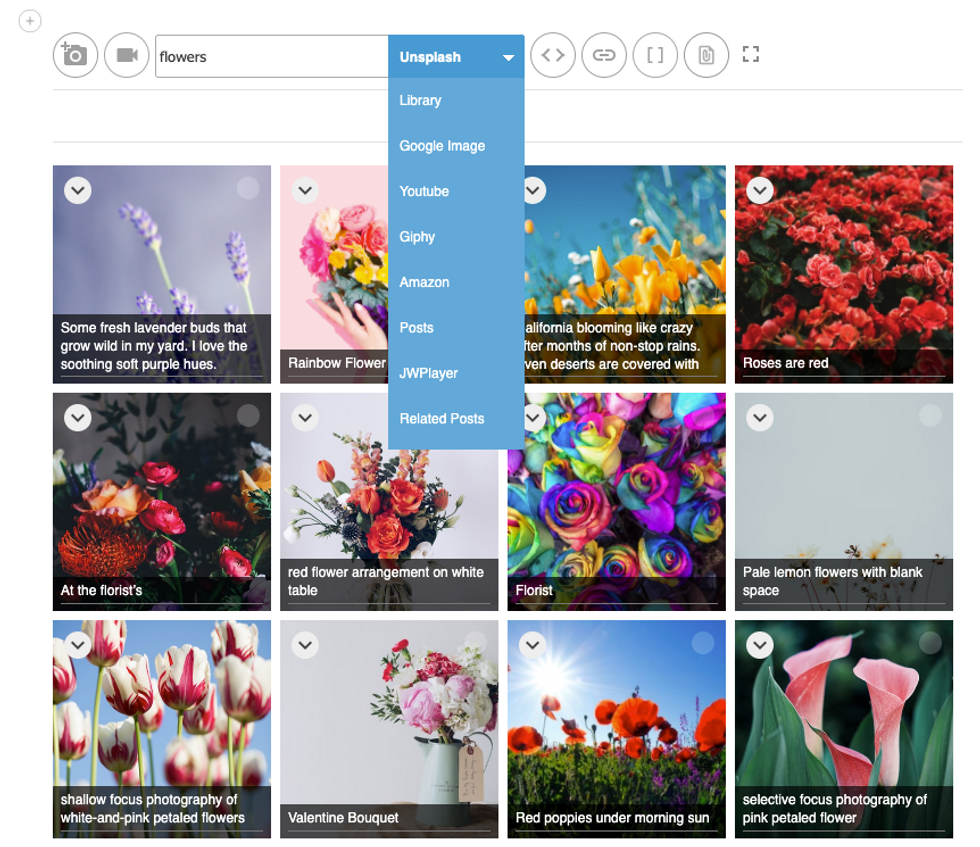 Embed Any Code Snippet
You can use an embed code to bring in media as well, but be careful! This can lead to Facebook Instant Articles or AMP pages not functioning correctly, as their requirements are very specific about what you can embed.

Insert Content via URL
For example, you can paste a Facebook video or a YouTube link into the Add Media Bar and we'll scrape it! (We highly recommend that you use videos in your lead media, too.)

Bonus: Best Practices for Google AMP, Apple News, and Facebook Instant Articles
We support any embed code added via the Add Media Bar, but please note that:
Embed codes have a lot of properties and values that can be very specific, so rendering can fail depending on the device or browser the content is viewed on, or even because of the content of the post itself.
Embed codes will most certainly fail if you're using Google AMP, Apple News, or Facebook Instant Articles formats (with the exception of iFrames for Instant Articles). If you're planning on enabling any of these publishing platforms for your posts, we strongly recommend that you use the URL feature of the Add Media Bar instead of embedding code.