Strategy
4 ​More​ Reasons to Love Listicles with RebelMouse
Listicles are eye catching, easy to read, and, most importantly, consumers love to share them.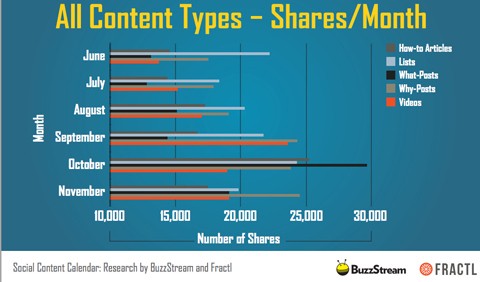 Source: Social Media Examiner, 2015
---
For RebelMouse, it was a no-brainer feature to include in our platform.
But we didn't stop there because your needs don't stop there. In fact, they've become more complex. In the last year, publishers and content marketers have witnessed a 52% decline in organic reach on Facebook, the #1 content referral source. This requires you to maximize content that's most likely to grab attention, i.e., listicles.
So we've upgraded our listicle tool.
With our new-and-improved Listicle Wizard, we've got four more reasons you'll love building them:
1. Crank out Your Lists Quicker with an Updated UI

We've updated the UI so that it's even easier to add your copy or items. And with a more prominent "+" icon, pulling in local files, GIFs, or social UGC is a breeze.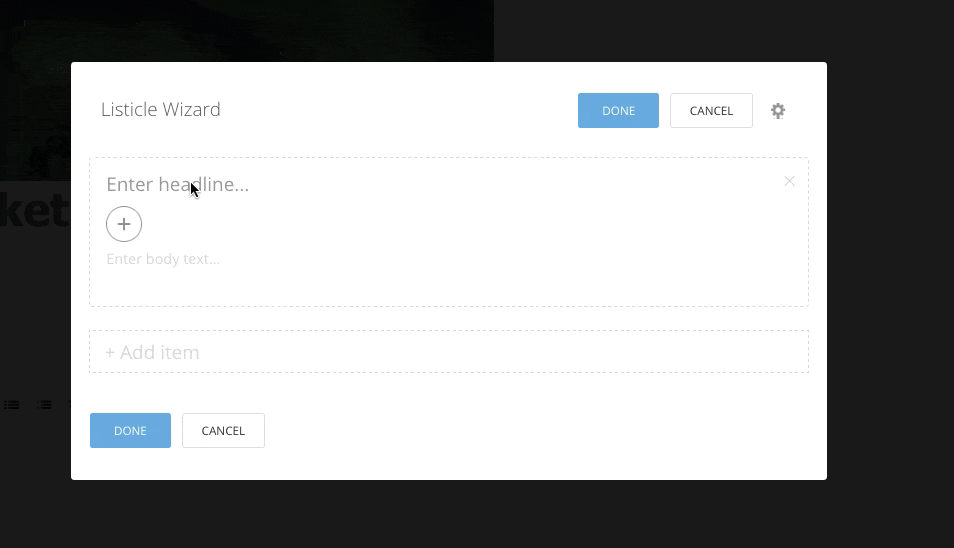 2. Extract More Page Views and Then Some
Want to generate more page views from your list content? You now have the option to break up your listicle and include pagination, either by every X number of items or by typing the item numbers.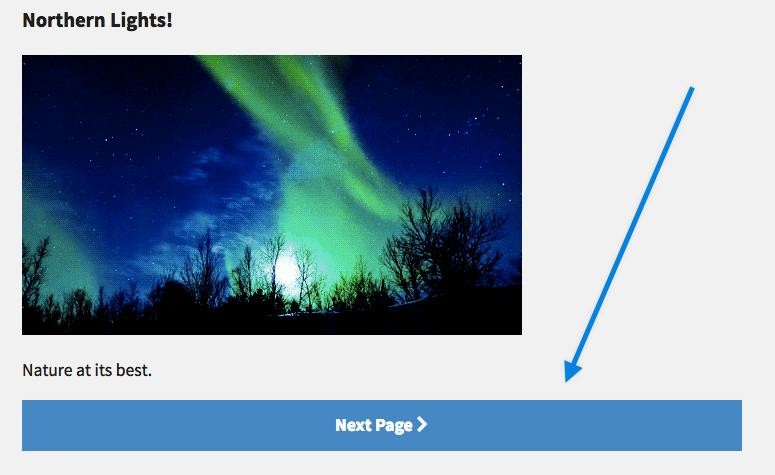 Choose between a numerated/non-numerated list: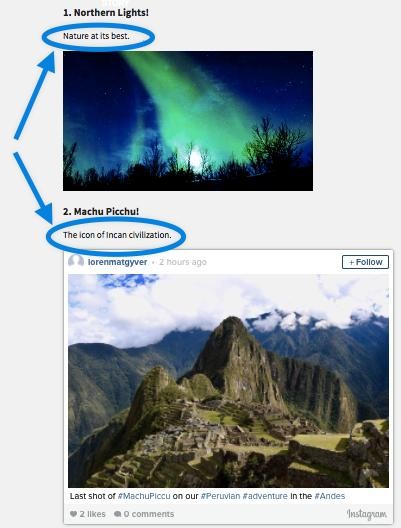 Or switch up the placement of your body text, either above or below the media: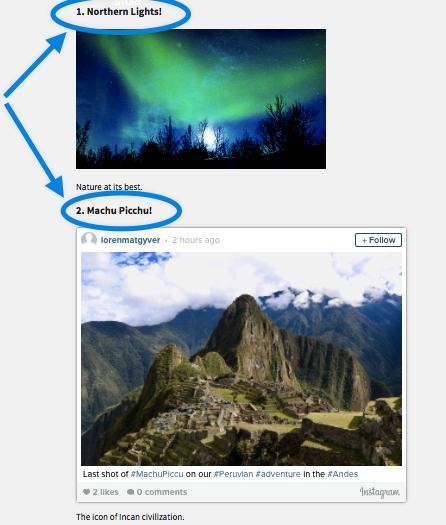 3. Insert Ads + Increase Your Revenue Potential

You can now easily insert ads between listicle items by leveraging the same ad code used throughout your site. Translation? Generate more revenue from your better performing content, with no additional tech legwork needed. That means a win-win for your bottom line.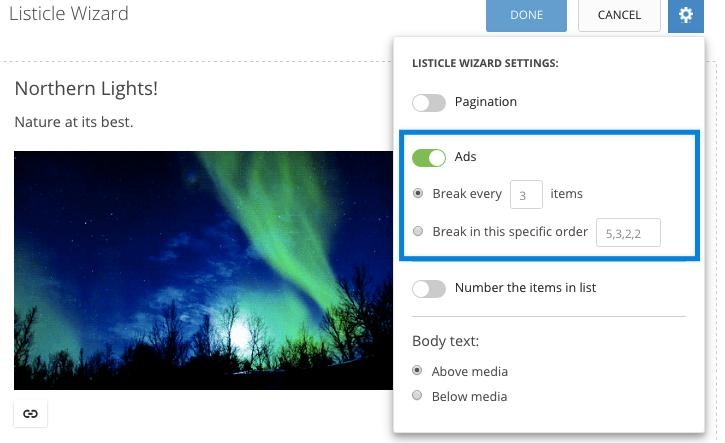 4. Give Your Listicles an Extra Design Touch
Our Layout & Design tool enables you to customize the look and feel of any aspect of your site, including your listicles. Switch up headline colors, add a cool border, or apply any other CSS Property to make your listicles truly stand out on your site.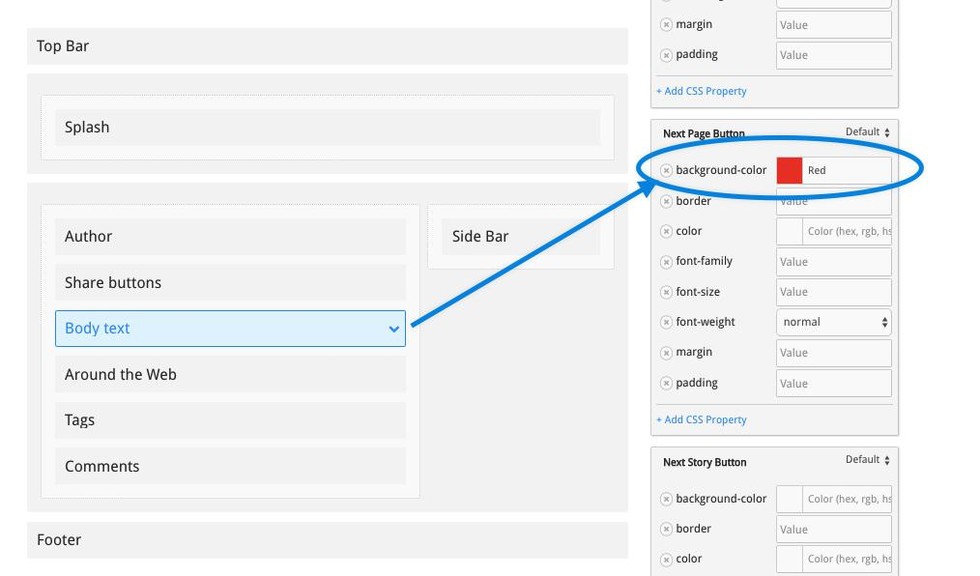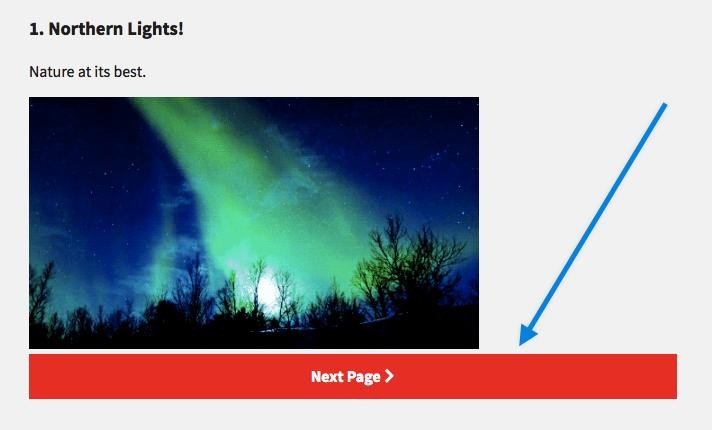 Don't you just love it? At RebelMouse, we love finding new ways to facilitate content virality, and listicles are a great way to optimize sharing and discovery of your content.
Happy listing, Rebels. :)
Not a RebelMouse customer? Contact us today to learn more.