Inside the Posts Dashboard
The Posts Dashboard is kind of like your "home page" on RebelMouse. The dashboard is where you can create, edit, and update all of your posts.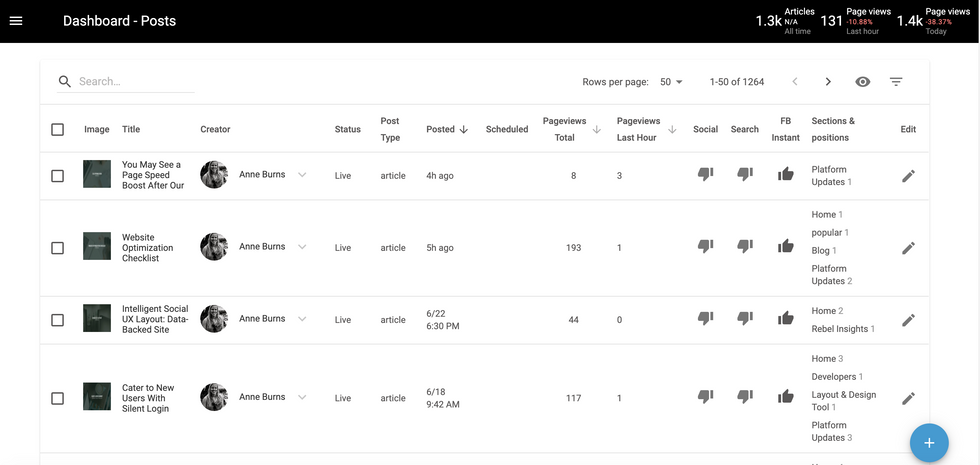 Filters in Posts Dashboard
We've implemented filters that allow users to easily find exactly what they need in their Posts Dashboard. You can now customize your search results by:
Creators You Follow
Rating
Post Status
Post Type
Period
Sections
Here's what the filter menu looks like: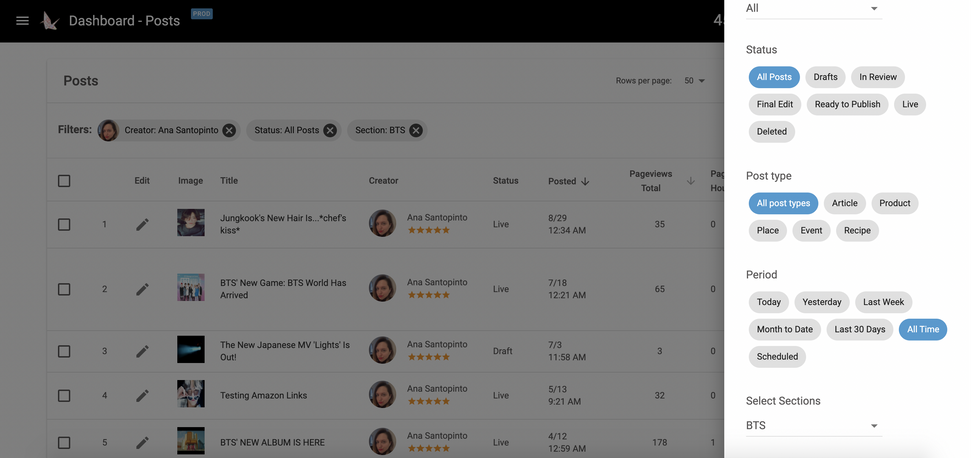 Creators
Under the Creator column you can see the author of each post. Hover over their avatar to see when they joined your website and the total number of posts they have created.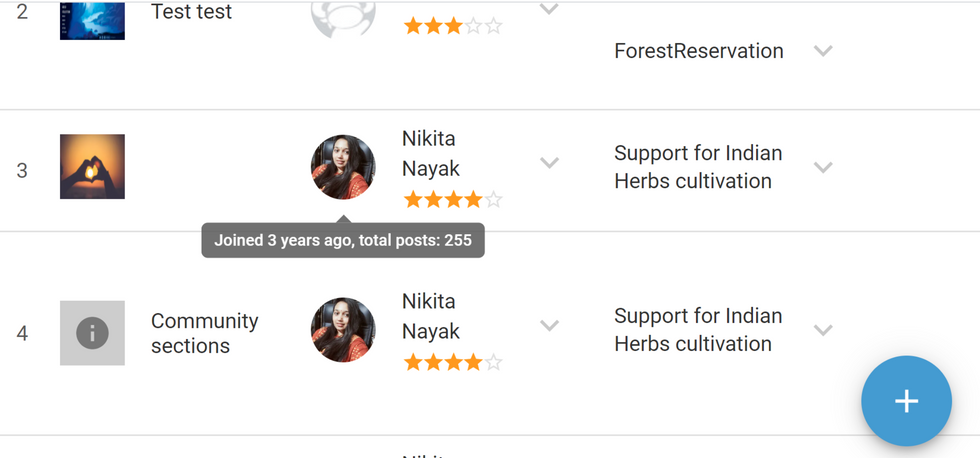 Easy-to-Use Search Queries
In the same slick user interface, you can also create search queries and combine them with your filtered results:
Post Search
Creator Search With Ajax Autocomplete
Community Search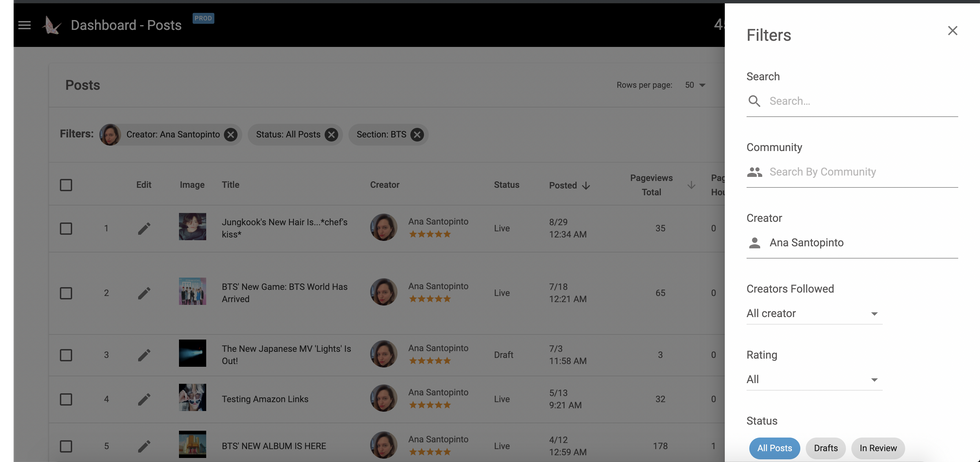 Here's how the workflow looks in action:
Click here to read about Elasticsearch in the Posts Dashboard.
Creating a New Post
You can create a new post in Entry Editor from directly within the Posts Dashboard by simply clicking on the ⊕ icon in the bottom-right corner: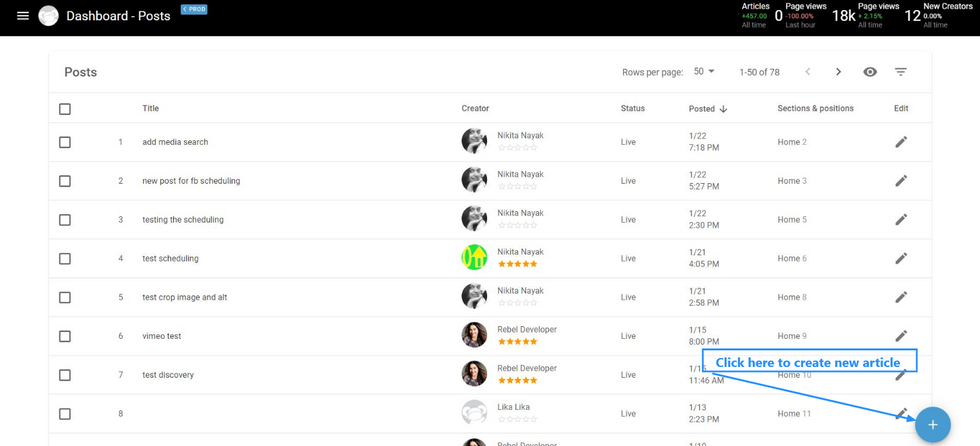 Custom Editor in Posts Dashboard
If you use a custom Entry Editor layout, there's a column in the Posts Dashboard called Custom Editor: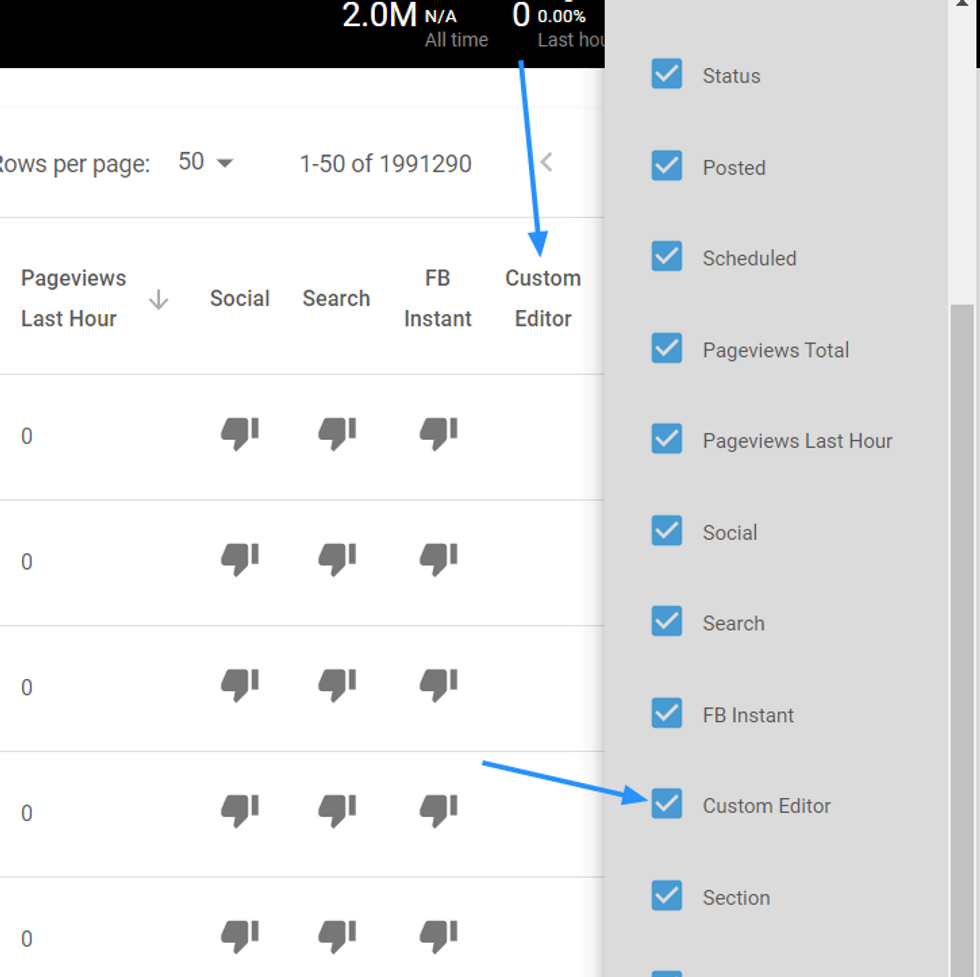 The Custom Editor will show the name of which custom Entry Editor layout you used to create the corresponding article. Many clients use this feature to create an Entry Editor layout specific to contests. Here's how this looks displayed in the Posts Dashboard:

You can also choose which editor view, for example the Contest Editor or the Default Editor, you would like to use to edit your article:

You can also access your custom Entry Editors using the ⊕ icon in the bottom right-hand corner of the Posts Dashboard. Clicking it will display a pop-up menu with a list of available options. Click to choose which custom Entry Editor you would like to use.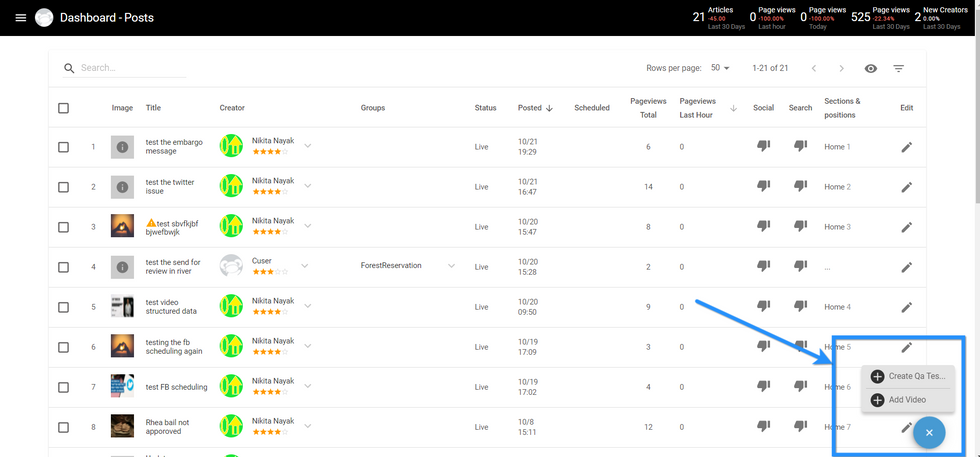 Here's a screencast of the workflow:
How To Download Articles From the Posts Dashboard
You can download published posts and drafts from the Posts Dashboard. Select you files, and then