Bulk Image Upload in Entry Editor
Creators often have quite a few images they need to upload all at once. With our bulk image upload feature, you can easily add content en masse to your posts from any device.
Within the article body of a post, click the + icon on the left-hand side of Entry Editor. From there, click the camera icon to browse for media on your device, and then click select (using Shift/Ctrl if you've on Windows or Shift/Command if you're on Mac) — or simply tap the photos you want if you're on mobile — to select multiple pictures. By default, all uploaded images will get ingested into an Assembler Listicle.
---
Here's how the workflow looks:
You can also bulk upload into the Slideshow setting of Assembler. Just open Assembler and set it to Slideshow before you begin your upload: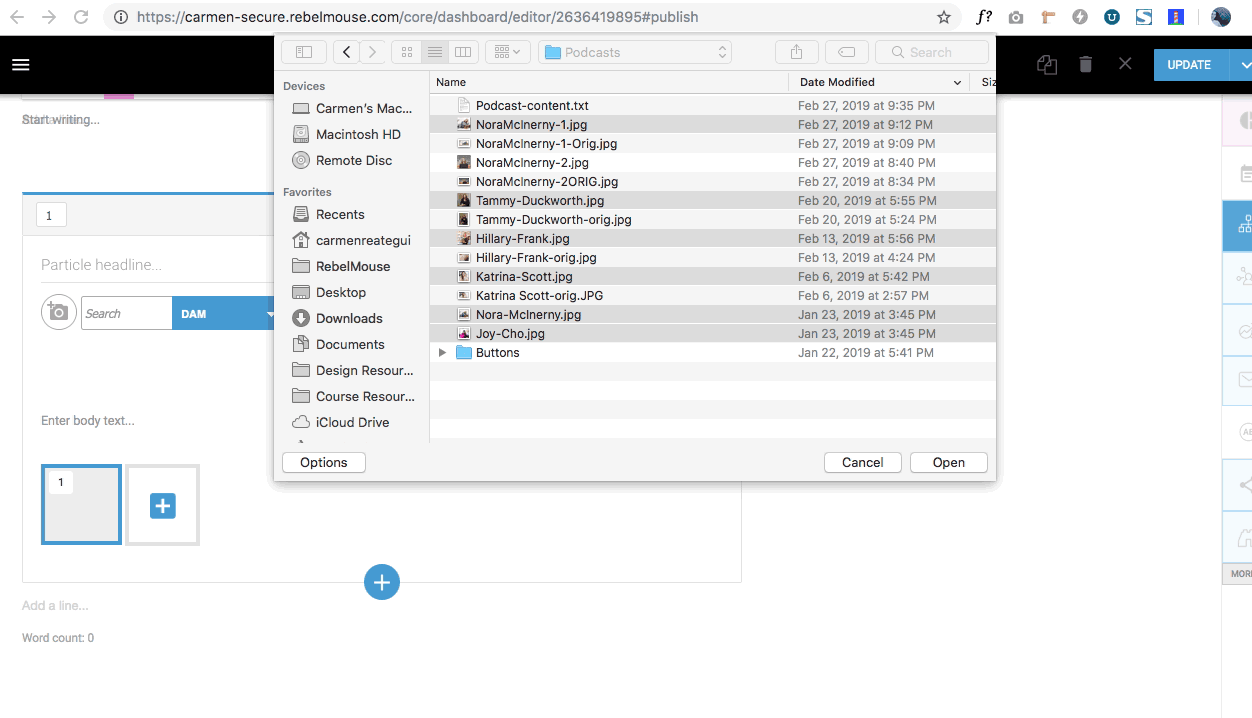 If you have any questions about this feature, please email support@rebelmouse.com.