Easily Upgrade from WordPress to RebelMouse!
You're a WordPress user. We get it. WordPress has been around for ages and meets your basic publishing needs.
But you may start to realize that "basic" doesn't cut it anymore in today's quickly evolving digital landscape. And having access to thousands of themes and plugins only makes it harder to figure out the right one for your content needs. Plus, any upgrades likely require developer work, which leads to skyrocketing costs.
So...ready to try something new?

---
Want innovative technology that comes prewired with features designed to help you win across social and search?

As the first-ever Distributed Content Management System (DCMS), RebelMouse has you covered!

If you have content on your old WordPress site that you want to migrate over to your new RebelMouse-powered site, we make it easy. In minutes, transfer content with our Automatic WordPress Import!
Here's how it works:
Step 1: Sign up and Quickly Set up Your RebelMouse-powered Site

We make it easy to get up and running with a free trial:
Build your RebelMouse site today! Sign up for a free trial.
Step 2: Import Your WordPress Content

At the end of the sign-up process, opt to import content from your WordPress site:

Enter your WordPress credentials: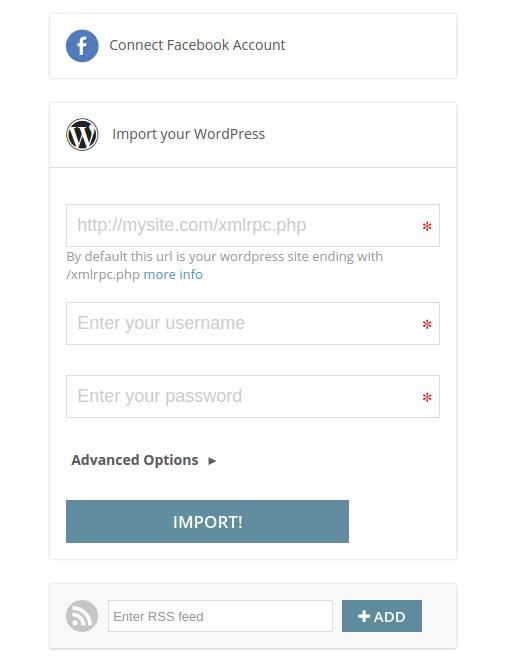 Step 3: Track the Progress
Leverage advanced options to check the status of your import: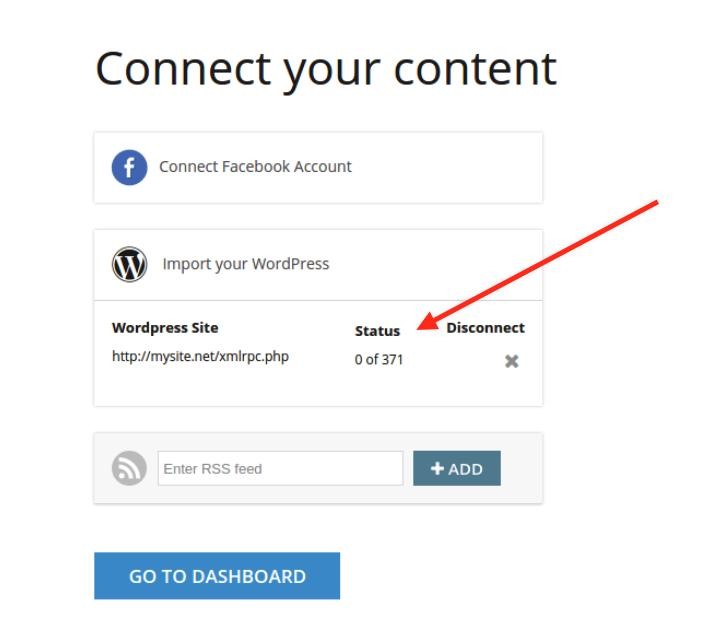 Step 4: Check Your Home Page

As content flows in, you'll see your home page populate in real-time with more and more articles. So cool!
Our groundbreaking DCMS offers best-in-class tools across both publishing and site design. Make the switch and see how RebelMouse helps your teams win the content game and effortlessly optimize stories for organic reach with incredible efficiency.
Ready for your upgrade? You can sign up for a free trial, import your WordPress content, and quickly launch your RebelMouse site today.

Want to learn more? Contact us today and we'll get in touch with you ASAP.