New Embed Options for RebelMouse's Amazon Integration
Designed to be an always modern CMS, our platform is constantly expanding as we continuously update elements of our product to provide even more options for content creators. For example, our Add Media Bar is full of elegant media integrations to make each article more dynamic.
---
Recently, we added more selections to the Amazon integration within our Add Media Bar. This latest update allows users to choose how the Amazon products they add to their posts are displayed: Add Full Embed, Add Image Embed, or Add Link Embed.
Here are how the options look in our Entry Editor: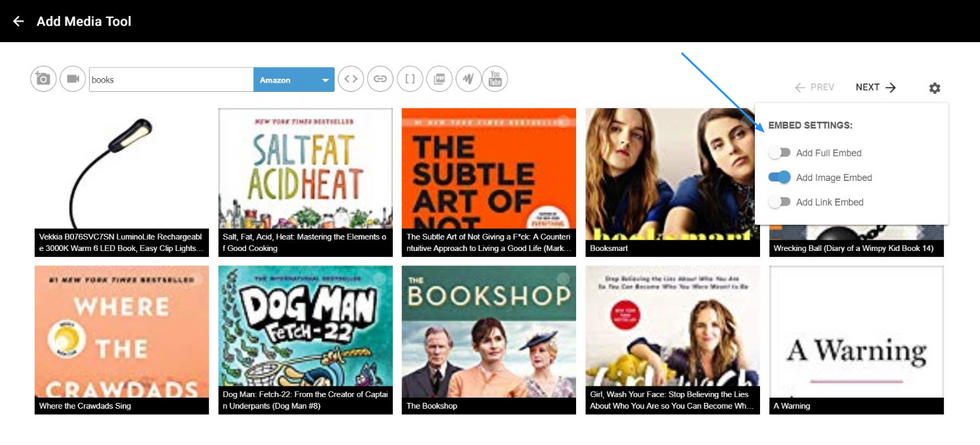 And here are screenshots of how each option looks after being pushed live:
Add Full Embed:
Add Image Embed:
Add Link Embed:
If a user inserts a product that has previously been embedded in the same post a second time, it will be rendered the same way as the first. So if the "Add Image Embed" option was selected the first time the product was chosen, that same embed option will automatically be used for the second instance.
Please contact support@rebelmouse.com if you have any questions about this new feature.