Inside the Ad Manager Dashboard
If you rely on ad revenue, the article page is your cash cow. It generates the views and keeps audiences on your site. The RebelMouse Ad Manager dashboard enables you to easily swap out ads, change placement, and experiment as much as you want without relying on tech resources. Enjoy incredible control over your revenue.
---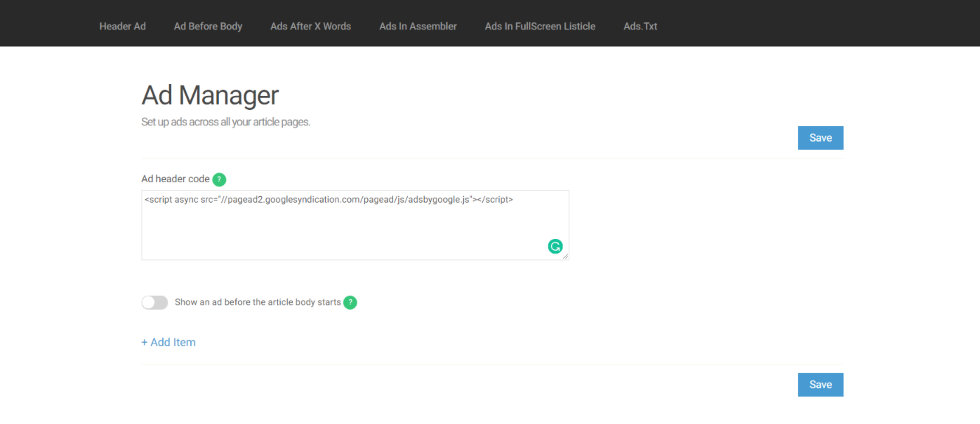 Access the Ad Manager Dashboard

Go to the Ad Manager in the left-hand navigation menu (☰). Alternatively, you can type "YourDomain/core/dashboard/a_manager" in your browser's address bar.
How the Ad Manager Is Divided
There are several different placements for your ads:
Article Before Body

The Article Before Body section is where you want to add an ad tag in order to serve ads at the beginning of your articles, before the start of any content. This is a common ad placement because it's visible upon first load. You can toggle this ad option on or off.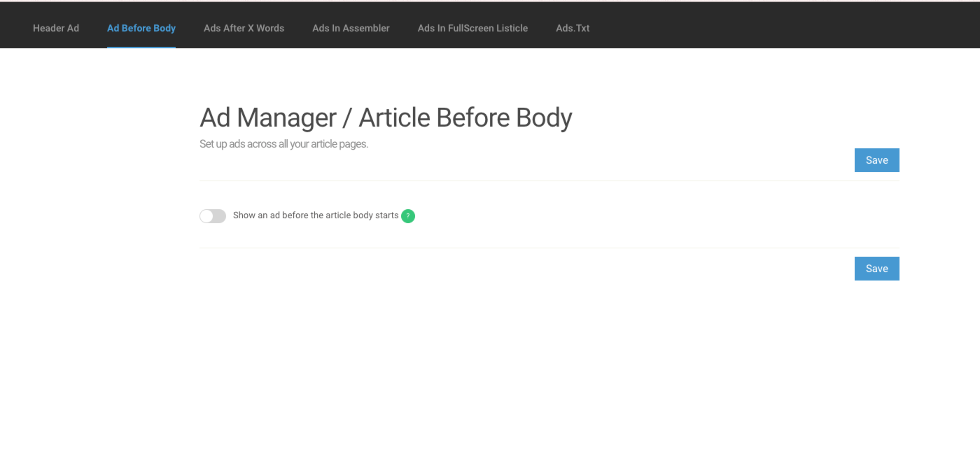 Here's an example of how it looks on site: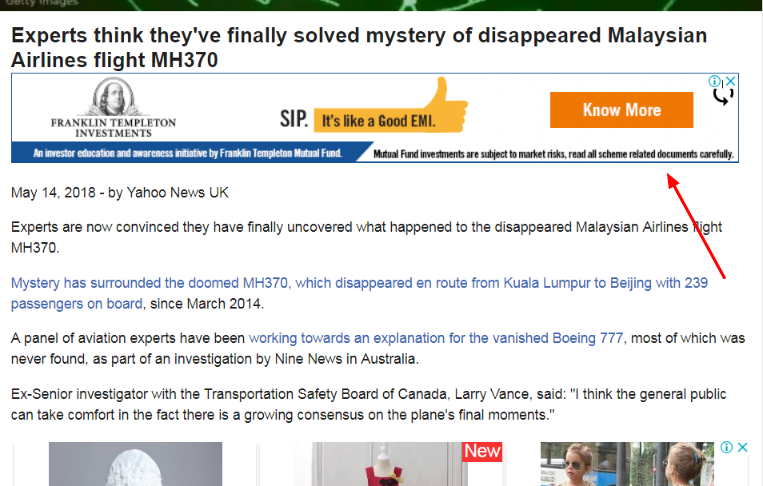 Ads After X Words
Ads after X Words allows you to set ads to automatically appear after a certain number of words in your article. This helps ensure ads appear throughout your article, but not too closely together.

Note: RebelMouse will not cut off a paragraph midway through to place an ad. If you select 150 words as the break point, for instance, RebelMouse will find the closest end of a paragraph after 150 words before placing the ad.
Just like with the Article Before Body section, you can toggle any ad placements on, off, or even delete them if necessary.
You can keep adding as many ads as you want with the + Add Item button at the bottom of the page:
For example, this is how an ad after 60 words looks in an article:

We encourage you to add multiple ad placements this way. You might want ads to appear after 150 words, 500 words, and 1,000 words. The key is to experiment. Also, if an article is shorter than the number of words selected, that ad will not appear.
Ads in Assembler
The Ads in Assembler option is where you can set ads that will automatically appear after a certain number of assembler items in your article. This number can be set globally in the Layout & Design tool, or per post in the assembler settings.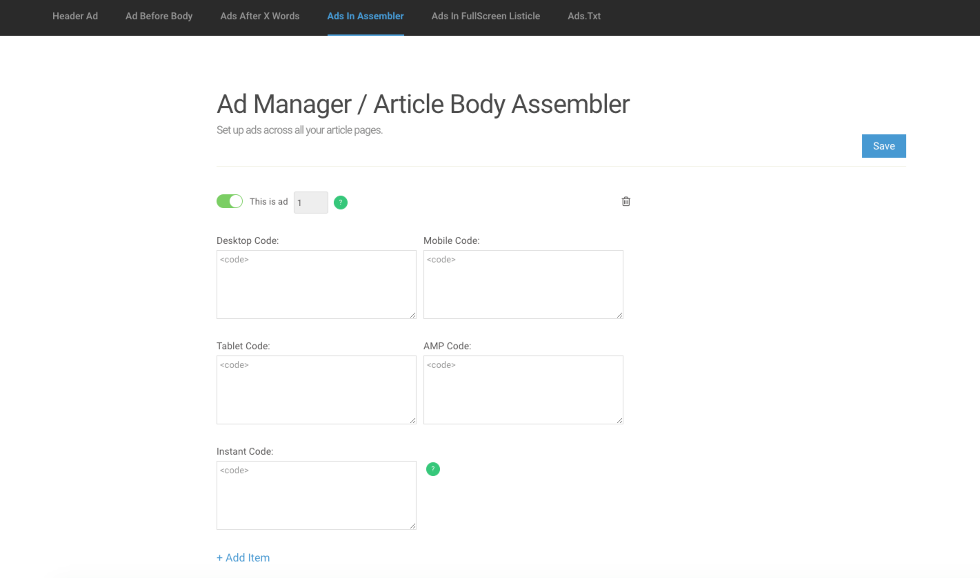 If there is one ad entered into the Ad Manager, the ad will be repeated. Example: You have an assembler with 15 items and you choose to show an ad after every five items. The one ad you have in the Ad Manager will be shown three times.
If there is more than one ad entered into the Ad Manager, the ads will be displayed in the order they're listed in. Example: You place two ads into the Ad Manager, have a assembler with 20 items, and you choose to show an ad after every five items. The first ad shown will be ad #1 in the Ad Manager. The second ad shown will be ad #2. The third and fourth ads shown will be ad #2 again because we repeat the last ad that was entered into the Ad Manager vs. cycling through the ads again.
Ads in Fullscreen Slideshows
We understand how vital it is to monetize your articles, so we provide the tool that will allow you to make them look beautiful but also bring in revenue. In the case of fullscreen slideshows, we have two fixed placements where you can insert ad tags: At the top of the slideshow and on the right rail.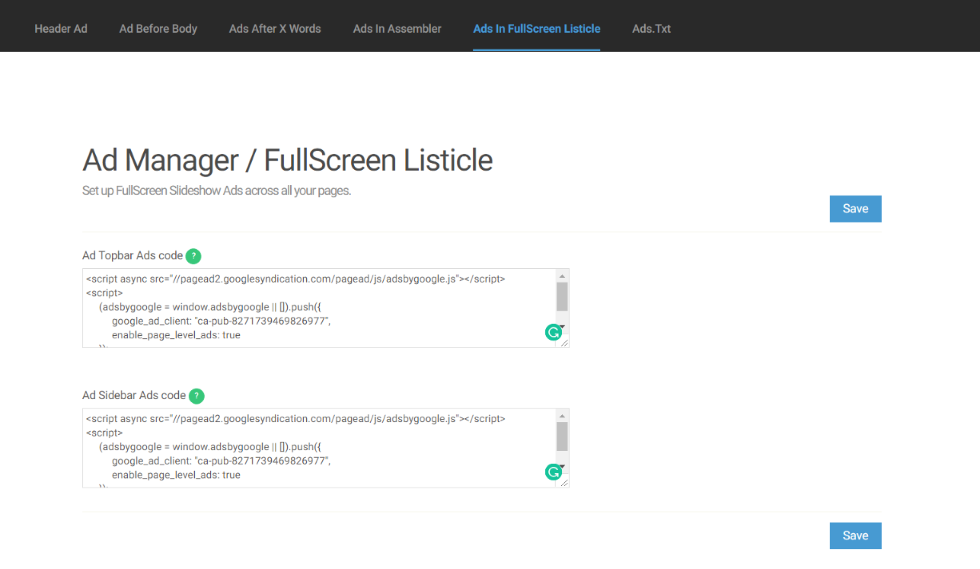 Here's an example of how it looks on site: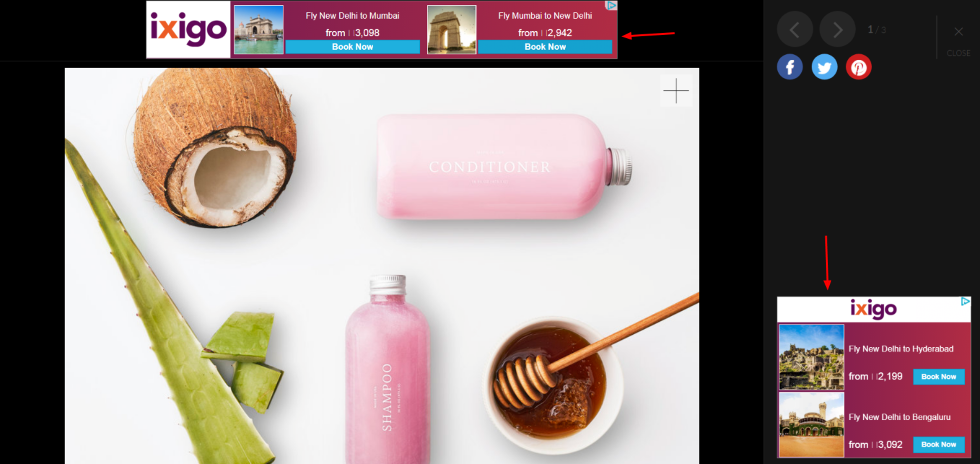 Customize Ad Codes by Device
You can add separate ad codes for desktop, mobile, and table devices to ensure that your ad placements fit each type of screen correctly.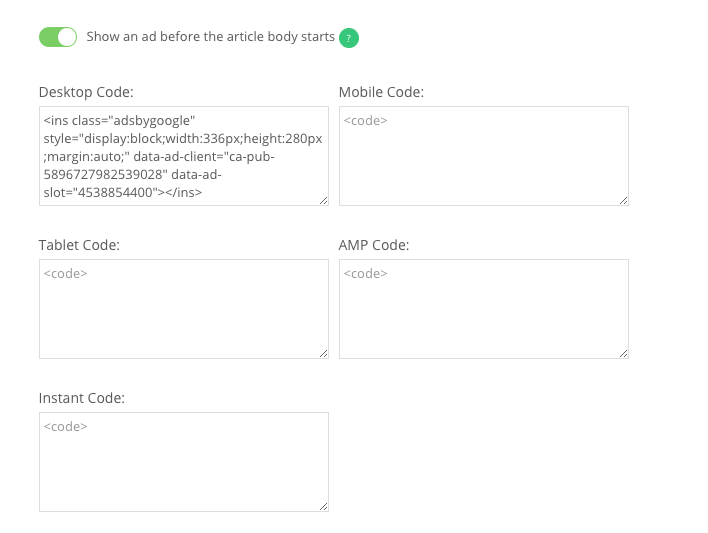 Note: You can also add Google AMP-compatible ad code for each placement. Learn more about Google AMP + RebelMouse.
Your Ads in Facebook Instant Articles
As you saw above, you have the option of implementing ads into Instant Articles using both the Body Words (an ad every X words) and Ads in Assembler (an ad between X number of assembler items) methods.
Here are a couple of best practice recommendations:
Facebook Instant Articles doesn't support using an ad before the body of a post, so don't place the ad in the Header or Body sections.
When using Body Words, we recommend setting up the ad so it displays after no less than 100 words. Otherwise, it could be rejected by Facebook
How to Add Ads.txt to Your Site
What Is Ads.txt?
Ads.txt stands for "Authorized Digital Sellers," and is a simple, flexible, and secure method that publishers and distributors can use to publicly declare the companies they authorize to sell their digital inventory. The mission of the ads.txt project is straightforward: increase transparency in the programmatic advertising ecosystem. You can find more information on ads.txt here.
How to Add Ads.txt to Your Site
In the Ad Manager dashboard, you can add content from any .txt file digital sellers have sent to you. It's a simple process we've outlined below:
1. Open the lefthand-side navigation menu (☰) and click on Ad Manager.

2. Click on the Ads.txt tab and copy/paste the content of the .txt file(s) you've received from your ad providers.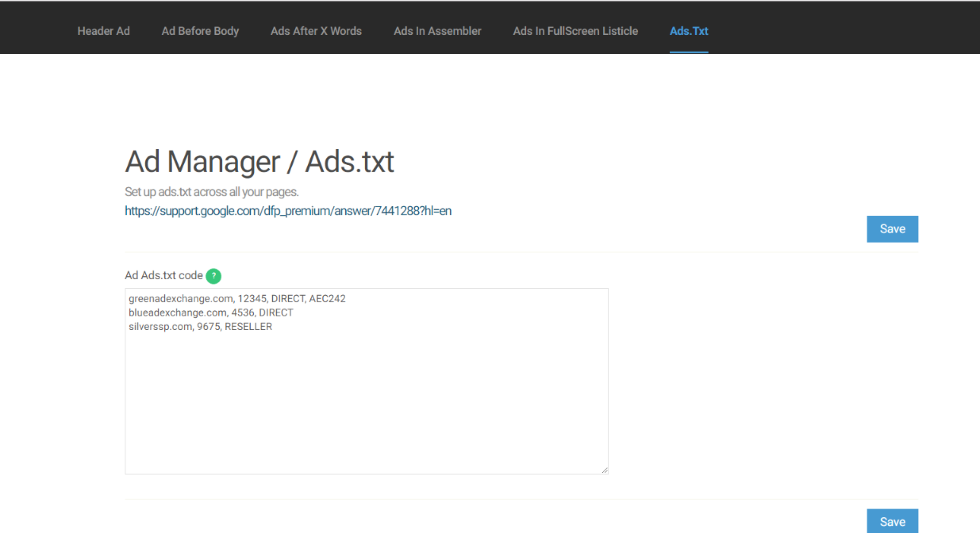 3. Click Save.
4. RebelMouse will generate a URL ending in /ads.txt where you can see the list of your authorized digital sellers. Here's an example: https://www.azula.com/ads.txt.