Conditional Content: how to add elements to certain devices
---
Want to have a specific element only in Desktop, but not on Tablet or Mobile?
Maybe an ad code, or a custom html set up that's only meant for one device.
Don't worry -- we have the right element to facilitate that option for your site: the Conditional Content element.
By inserting the element you want inside of the Conditional Content element, you can create different experiences for desktop, tablet and mobile.
You can add it to any part of your layout with the + tool: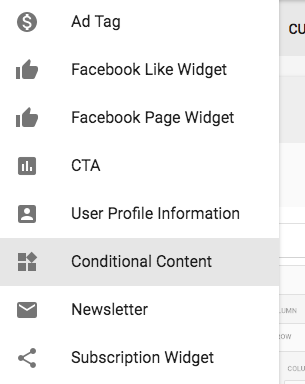 Once the Conditional Content element is placed, you will be able to place new elements inside of it, like a Header Code.

In the dropdown, you'll be able to choose if you want the Conditional Content to be placed in Desktop, Tablet, Mobile: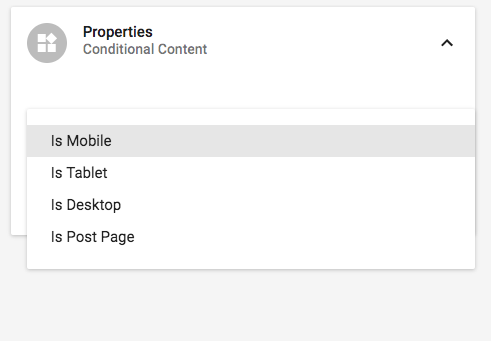 If you choose Tablet and you're in Desktop view, or Mobile and you're in Tablet view and so forth, don't worry, the element hasn't disappeared, it's only visible in the viewport where it will be displayed.
Bear in mind that if you want an element to display on Desktop and on Tablet for example, you'll have to create two different Conditional Content elements with the same 'Lead Media' element (for example) inside of it.
On Desktop:

On Tablet:

On Mobile: