How to Enable Breadcrumbs in Layout & Design Tool
RebelMouse supports breadcrumbs for all pages. Breadcrumbs are navigational aids that help users keep track of where they are on your site, as well as make it easy to go back and forth between pages. In this latest update, we take the path of the URL and output it as the breadcrumb so users can easily click back to the sub-section, section, or home page:
---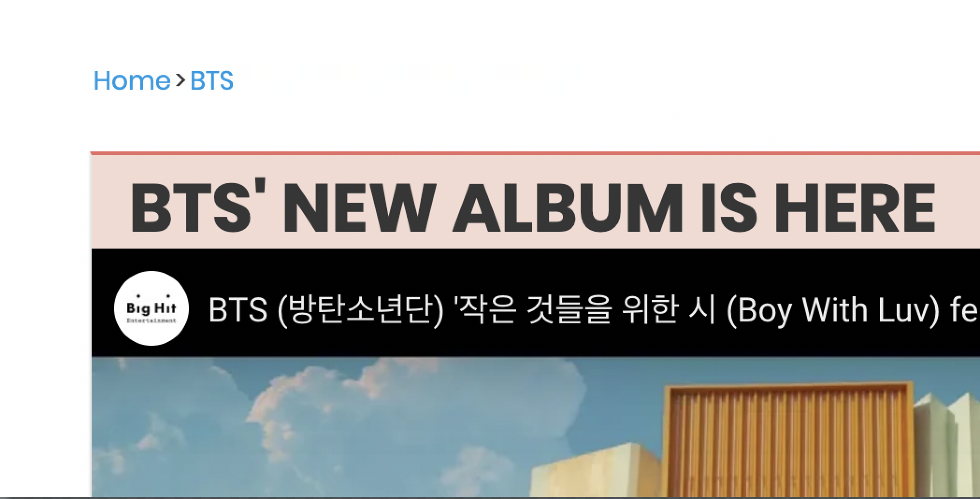 Users can add the Breadcrumb element to any page. Here's how it works:
There are two optional fields that allow you to control how your breadcrumb is displayed:

Anchor: Allows you to choose the name for the home page item within the trail.
Separator: Allows you to choose the symbol that will serve as the separator between items.
In Entry Editor, you can now control if you want the Post Headline to be exposed in your breadcrumb trail, or if you'd rather have a customized title for it.
So for example, if we take this NYLON article, the breadcrumb structure can be configured to output: Home > Section > Post Headline. In this case, it would show up as Home > Fashion > Pistachio Is The It Color Of 2019.
If you were to go edit that post in Entry Editor and populate the Breadcrumb Title field, in the breadcrumb field, you could transform the breadcrumb item to be "2019 The Year Of Pistachio," and it wouldn't affect the actual headline of the post — just the trail. It would end up appearing like so: Home > Fashion > 2019 The Year Of Pistachio.
The following is an example from one of our test sites. This is what it looks like in Entry Editor: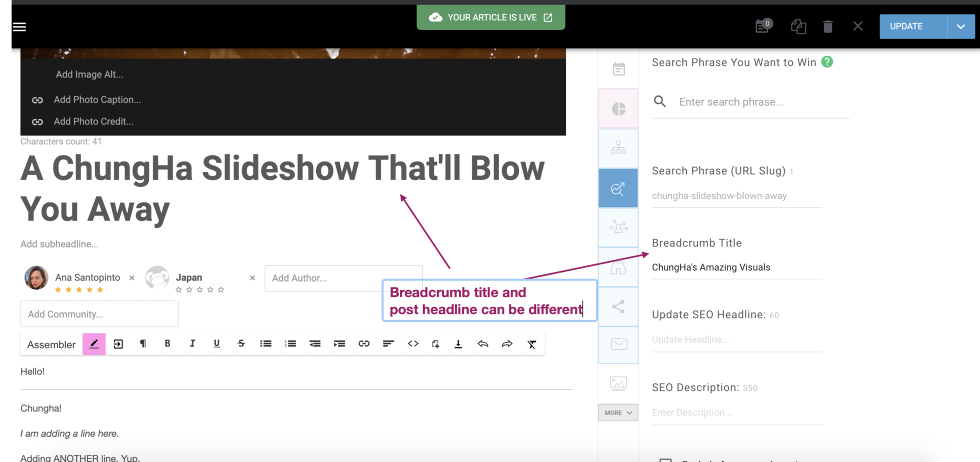 And here's how it looks live on the site: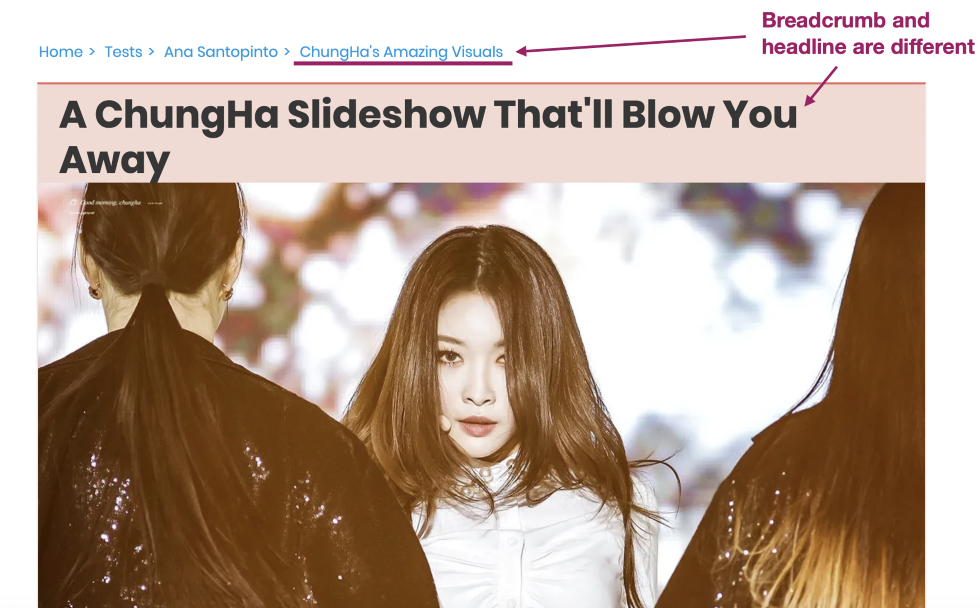 Although our breadcrumbs are highly customizable, there are some best practices that should be taken into consideration when using them on your site. We've taken some of the guesswork out of the equation by incorporating these best practices into our breadcrumbs' default behavior and overall structure.
The most interesting thing to bear in mind is that your breadcrumb trail order is fully customizable, so you can pick and choose how it's structured:

Breadcrumb Trail Items
There are several breadcrumb items you can include or exclude:
Home Page Title
Section
Subsection
Tag
Community (if applicable)
Author (of the post)
Search Phrase
Search Phrase Title
Post Title
All of these breadcrumbs are fully clickable and link back to the preceding page. We recommend that the final breadcrumb is the post title/article headline, which is not clickable.
If you have any questions about this feature, please email support@rebelmouse.com.