Subscribe to RebelMouse's Live Platform Status Updates + Insiders Newsletter
Subscribe to Our Real-Time Status Page
No technology is free of flaws. Whenever RebelMouse is experiencing a platform-wide issue, we track the problem in detail and keep our clients informed of every step to resolve it on status.rebelmouse.com.
Visit the page and click Subscribe to Updates in the top-right corner if you'd like to receive real-time updates by email: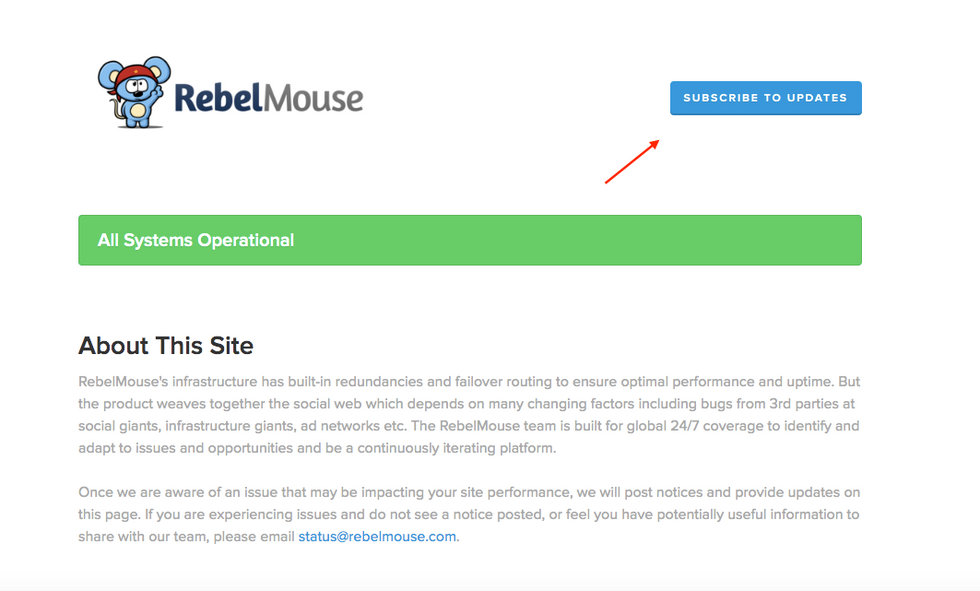 Sign up for RebelMouse's Insiders Newsletter
Sign up for our product newsletter using the form below to stay up to date on new RebelMouse features and enhancements, as well as regular content strategy tips and industry insights.