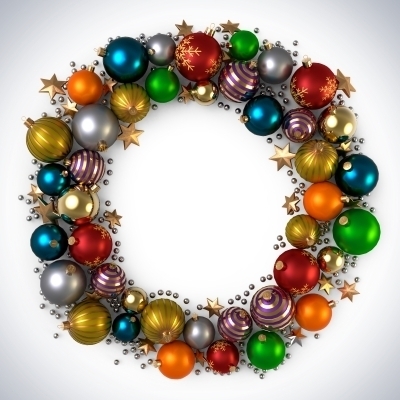 Beautiful Balsam Christmas Wreathes
As the holiday seasons gets underway, many homeowners love to furnish their dwellings with unique smells and festive decorations. Spooky ornamentation with pumpkins and straw bundles enhance Halloween. Mums, corn shocks, and colorful leafs bring a comforting feeling to Thanksgiving. Of course, Christmas has the most extravagance associated with it. Large light displays, multiple decorative trees, and an attractive wreath hung from the front door can be found at most homes. As with a Christmas tree, many homeowners look for a new, natural wreath to display each year. At the Worcester Wreath Company, a large variety of these can be found for very reasonable prices.
Many people love the smell and look of natural christmas wreaths. Artificial versions can be attractive, but they don't create the same ambiance and look rather stiff. Real wreathes, like those created by Worcester Wreath Company, are made from farmed balsam trees. The company maintains a balsam tree forest and creates all its holiday products from the seasoned branch tips. By operating in this fashion, no trees are ever sacrificed just for the sake of commerce. The staff selects the thickest, most luxuriant branches for the production floor, supplying consumers with skillfully crafted, beautiful products. The trees that surrendered their branches are then left alone for three years to regenerate. This process keeps the forest from being destroyed and constantly needing re-planted. In turn, the wreathes are created from a constant supply of high quality, well-established wood and needles. This entire operation allows the company to keep prices competitive while supplying consumers with a beautiful, fresh product.
Finding organic holiday decorations is actually easier than it seems. There's no need to try and track something down by traveling to local tree farms or home improvement stores during cold and inclement weather. A large selection of balsam products is readily available online at WorcesterWreath.com. Here, one can peruse many different styles of wreathes and decor. From the classic wreath, complete with pine cones and a red velveteen bow, to pre-lit wreathes with winter inspired ornamentation, there is something available for everyone. Other decorative items made from real balsam, like elaborate centerpieces, natural garlands, and small, table top decorative trees, can also be found. Additionally, almost all of the products fall within the same price range and are ready for shipping within a two day time frame.
On top of offering elegant Christmas decor, the staff of Worcester Wreath Company are also the proud Founders of Wreaths Across America. This organization honors fallen military servicemen by placing wreathes on the graves of veterans across the nation. Anyone with a friend or family member who died serving this country can find a patriotic wreath for each branch of the military on Worcester's website. These wreathes can either be placed on a grave or hung in honor of the veteran who gave the ultimate sacrifice. Giving the gift of remembrance is one of the best ways to celebrate the Christmas season and this honorable wreath company is ready to assist.