Having a vinyl liner in the backyard pool has proven to be one of the best solutions the homeowner could make. The liner has served the family well over the last few years. Lately, there is some speculation that the time may be approaching for a new liner. Here are some signs that indicate a vinyl liner replacement is something the owner should begin to think about now.
The Liner is Aging
Like many things, vinyl liners will only last for so many years. Factors such as how many months the pool is in use, the amount of direct sunlight the pool receives, and the types of chemicals used to purify the water will all play a role in the aging process. In most cases, it pays to start thinking about a replacement once the liner has passed the age of ten years.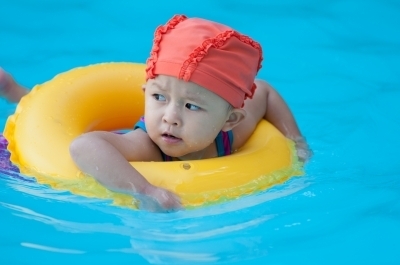 Lots of Patches
While most liners can hold up to a lot of stress, there is the potential for a hole to develop. Most of the time, the hole can easily be repaired with the aid of a patch kit. Even with two or three holes, it is possible to seal the vinyl and get several more years of use from the liner. Once it begins to seem like a new hole develops every few months, the time has come to quit patching and start checking into options for a replacement.
Time for a Change
Not all liner replacements are due to some sort of issue developing. There are times when the homeowner simply tires of the look. For example, maybe the time has come to do away with the older blue liner and invest in one that is a sea-foam green. With vinyl liner pool construction, this type of replacement effort is the easiest way to give the pool a new look without having to arrange for a great deal of construction.
For any homeowner who thinks that the time may be coming to make a change, call a pool professional today. After checking the current liner and listening to what the homeowner has in mind, it will be easy to make recommendations that serve the customer well.