Update: "Show Less" Function Removed From Layout & Design Tool
This new change helps improve the infinite scroll experience
As a RebelMouse client, you're likely familiar with our Social UX for Media layout, which includes an infinite scroll design that allows users to expand and collapse articles as they consume content.
To improve this experience, we've removed the "Show Less" function, which previously collapsed lead media, post, and/or post content elements in our Layout & Design tool. Now, if you uncheck Show Full Post Body, the "Show More" function will be enabled and the "Show Less" function will no longer be available.
---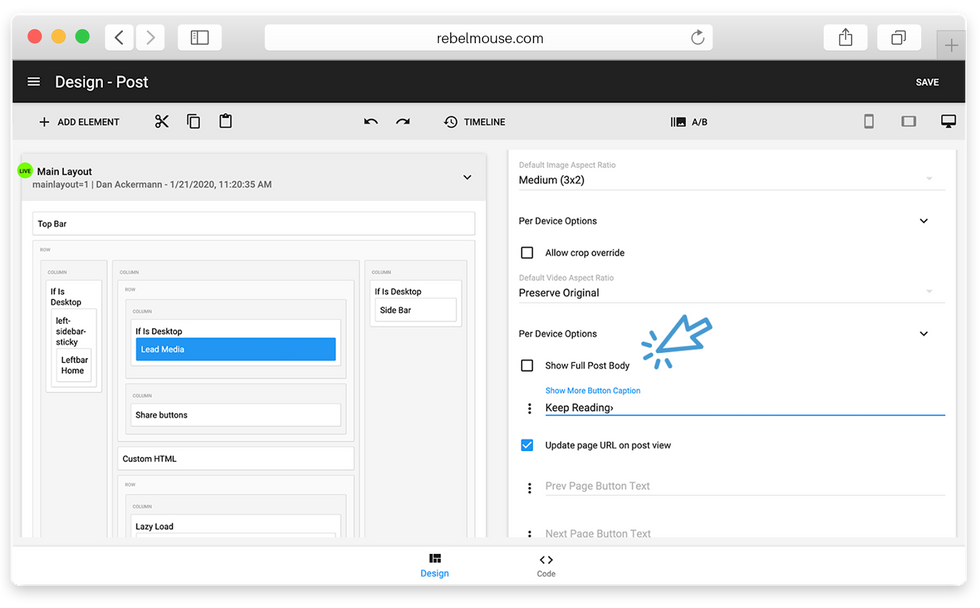 This change was made because sometimes the "Show Less" function will collapse an article and leave a reader stranded in the middle of a post stream.
Here's how a post will now look without the feature: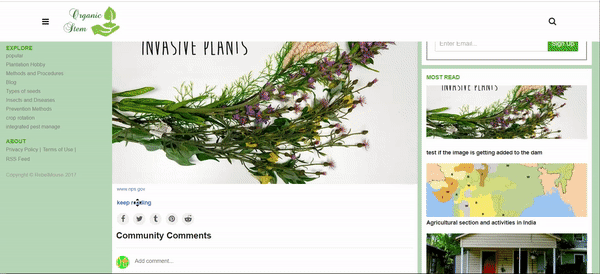 If you have any questions about this change, please email support@rebelmouse.com or talk to your account manager today.