Layout & Design Tool: Powerful Site Control at Your Fingertips
In today's dynamic digital landscape, where the ecosystem is ever evolving and you're required to make changes in a snap to keep up (or you simply want to make a design change without relying on a vendor), RebelMouse now gives you ultimate control over your site.
Our comprehensive Layout & Design tool enables you to customize, optimize, and flexibly manage any element of your site. The best part? No matter how you wield the Layout & Design tool, your site will be set up to look beautiful and perform optimally across devices, screen sizes, and platforms.
---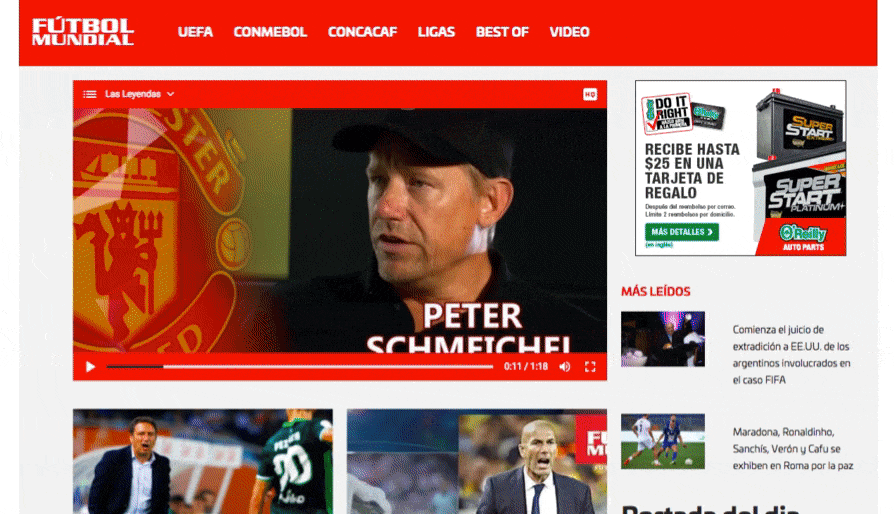 A quick snapshot of Rebels using our Layout & Design tool to customize their sites. See the full showcase.
Here are four key reasons to get excited about our Layout & Design tool:
1. Enjoy Awesome Flexibility
Either quickly launch with the preset RebelMouse-proven template and simply update it with your logos, fonts, and color palettes, or completely customize to your liking with advanced HTML/CSS tools and flexible JS control.
Edit the CSS of any page element or add a new property:
2. Easily Configure Pages to Fit Your Needs

The Layout & Design tool is set up in grid-patterned rows and columns — with full control over desktop, tablet, and mobile views — so you can easily tweak templates to reflect your brand needs and perform across devices.
Easily add new elements to your page template: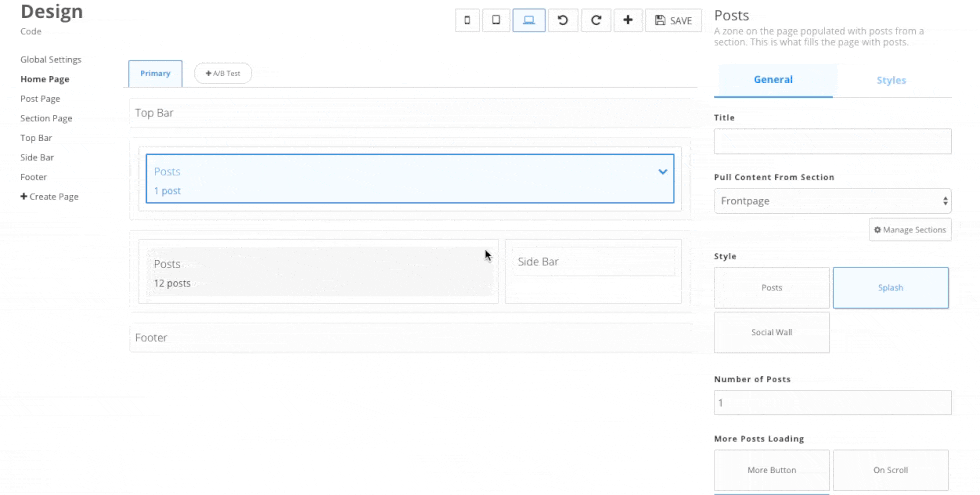 Seamlessly switch among desktop, tablet, and mobile displays: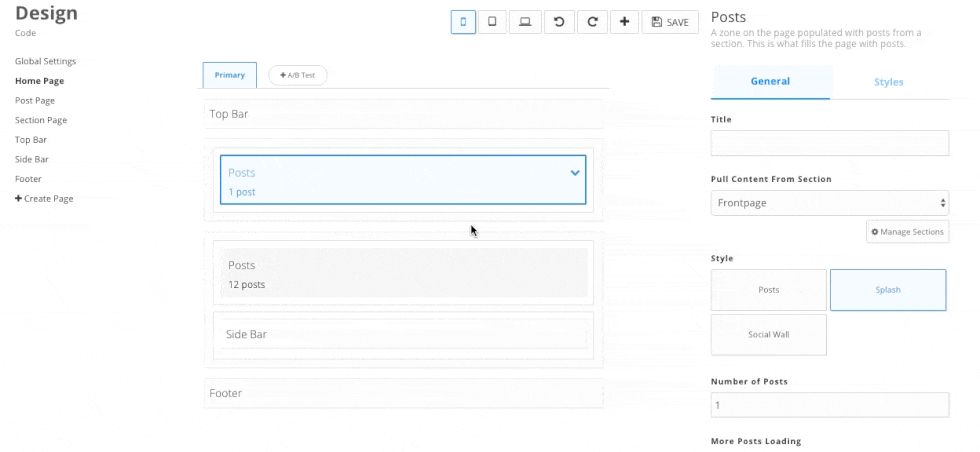 3. A/B Test Everything + Anything for Optimal Performance
Confidently configure your site for optimal performance. The Layout & Design tool features A/B test functionality that enables you to experiment with every page and zone template on your site: home pages, section pages, static pages, headers, footers, or sidebars. Our platform automatically rotates each of your A/B (C, D, E, F, etc!) templates, which can be accessed anytime through unique URLs. Plus, you can update template names at any time and remove a finished test with one click — super easy to manage.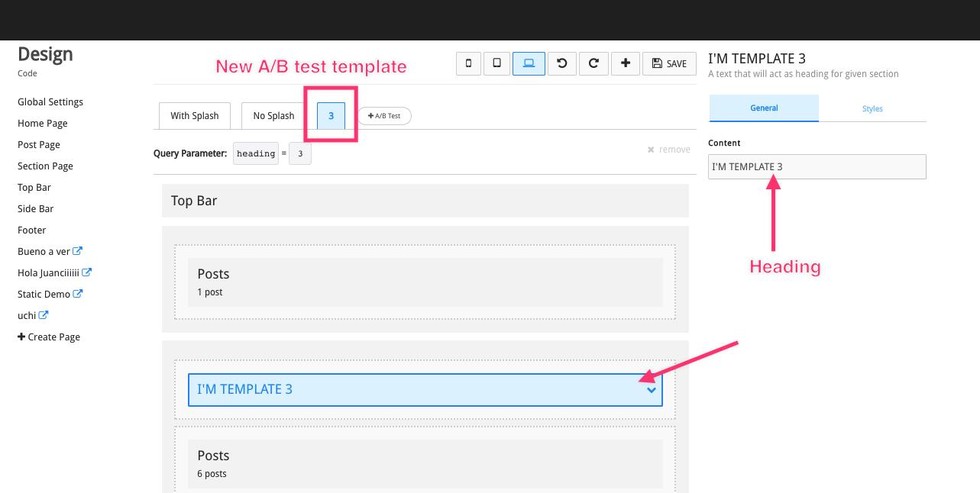 4. Empower Your Team to Dig In
The Layout & Design tool is great for teams. Your site's design and layout can be managed visually or by code, making it easily accessible for the design perfectionists or tech experts on your cross-functional team.
Combined with our intuitive entry editor, our groundbreaking RebelMouse DCMS officially offers best-in-class tools across both publishing and site design. With RebelMouse, your teams are set up to win the content game and effortlessly optimize stories for organic reach with incredible efficiency.
Try Us!
Ready to take control? Good news! You can request a proposal today and quickly launch your RebelMouse site in days.
Want to learn more? Contact us today.