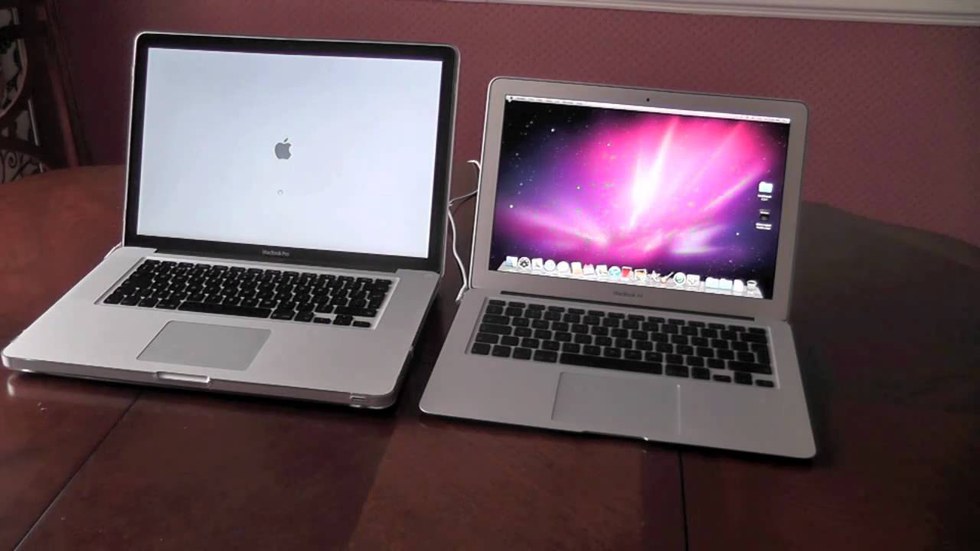 Published 08 October 2017
Regularly we get the question: "Should I choose a MacBook Pro 13 inch or a MacBook Air 13 inch?" In order to answer this question, it's important to ask yourself two questions: What and where do you want to use the MacBook ?
What do I want to use the MacBook for?
Both the MacBook Pro and MacBook Air have an Intel Core i5 processor. As a result, they are both suitable for active computer usage, such as word processing, photo editing, video mounting, and video game play. However, the difference between the MacBook Pro and MacBook Air is especially noticeable when working with heavy programs, such as Photoshop. The MacBook Pro is equipped with a stronger Turbo booster and therefore has a higher clock speed. This makes MacBook Pro a lot faster than MacBook Air when MacBook requires extra power.
If you have the main purpose of using the MacBook for word processing, email and internet, the MacBook Air is a very suitable laptop. If you regularly work with graphics like Photoshop, we will quickly advise you to purchase a MacBook Pro . MacBook Pro's processor and operating system ensure that you can work much faster in graphics than with MacBook Air.
Where do I want to use the MacBook?
The MacBook Air is a bit lighter than the MacBook Pro and has a longer battery life. If you work a lot, MacBook Air is ideal for this. Of course, it does not matter that a MacBook Pro is also well on its way.
Choice Assistance
Therefore, the choice for MacBook Pro or MacBook Air depends mainly on what purpose you will use the MacBook. At iUsed Store, you can also use the iUsed Choice Help . Using this tool, the assortment is sorted based on three ways of using: basic home and office use, extensive office and home use and professional use. This gives you the MacBook that is suitable for your situation and you are assured of the right choice.
Refurbished is the solution for growing use of digital learning resources
Higher schools are increasingly studying the use of digital learning resources. In some schools, parents are required to purchase a tablet or laptop for their children. This usually requires the Apple or Apple tablet or laptop. A new iPad soon costs hundreds of dollars and a new MacBook is not even available for less than a thousand dollar. These are amounts that parents can not always cope with. At other schools, students love to get a free tablet on laptop for free. Purchasing new appliances takes a big bite from the budget of these schools.
In both cases, refurbished is the best solution. Refurbished is the professional review of previously used equipment. This means that the equipment is discarded from any data, extensively tested, thoroughly cleaned and, if necessary, provided with new components for technical weather to be completely in order. In addition, refurbished Macs come with warranty. This gives the purchase of refurbished the same security as new, but for a lower price. Macback Store has a wide range of refurbished Apple products of different price ranges. In addition, Macback has a large stock, so the refurbished Macs can also be delivered in large numbers.