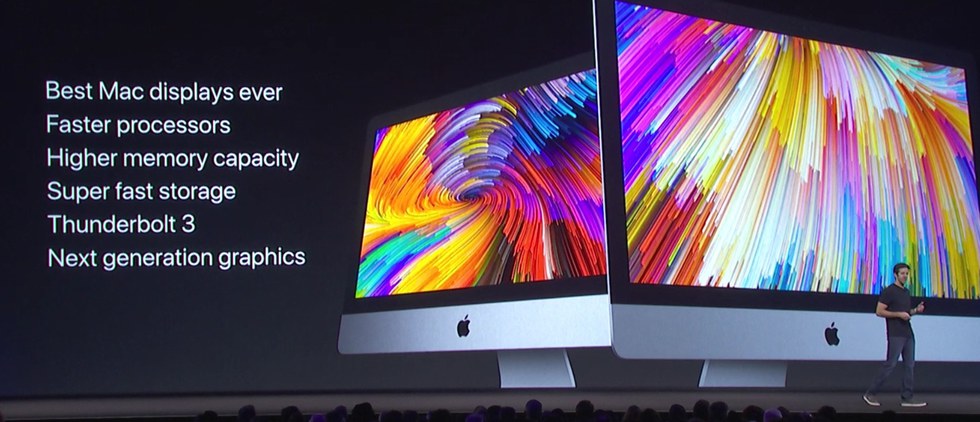 Apple Announces New iMacs and Gives iMac Pro Sneak Preview
Published 26 July 2017
In addition to new MacBooks , Apple has announced new iMacs last month. And that was time - Apple's desktop computer was able to update. What's New? Well, new processors, new displays, more RAM, better storage and new connections. In addition, Apple also saw a completely new iMac Pro.
Brighter display, Kaby Lake processors and better graphics
The new displays are 43 percent brighter than with the predecessors. With 500 Nits, the screens are as clear as the (much smaller) screens of the MacBook Pro - a remarkably good performance. Of course, the screens still support the wider color range. The new iMacs also get the latest generation of Intel processors from the Kaby Lake series. This makes it possible to equip the iMacs in an energy efficient manner with huge amounts of work memory. The 27-inch supports up to 64GB of RAM, the smaller 21.5-inch 32GB of RAM.
On all models, the graphics have been updated. The smallest iMac gets an Intel Iris Plus 640 that is 80 percent faster than the predecessor's map, the other models all get AMD graphics - Radeon Pro 555, 560 (21.5-inch 4K iMac) 570, 575 or 580 graphics ( 27-inch 5K iMac).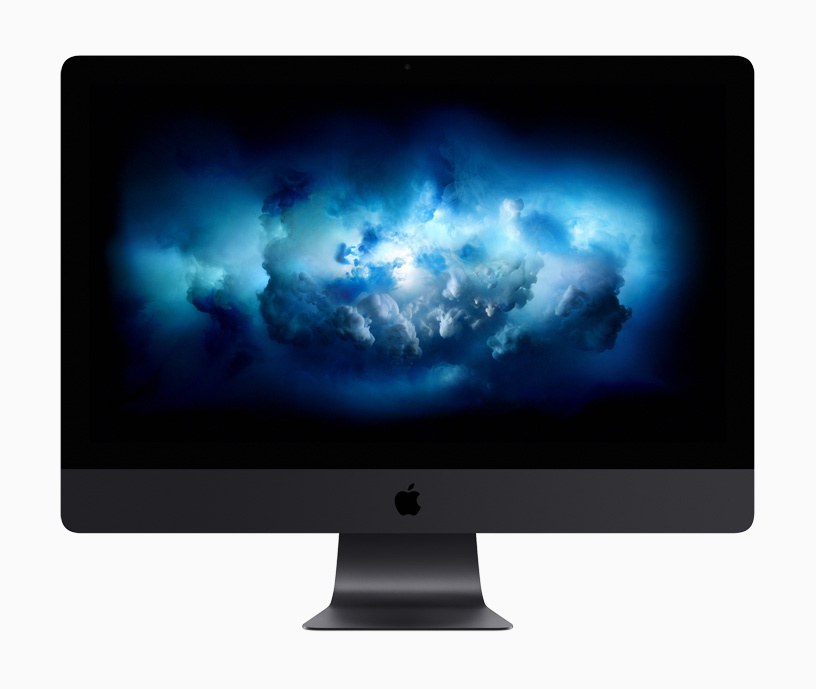 Fusion Drive standard on 27-inch iMac
The 27-inch variant is also standard with a Fusion Drive - thus an SSD combined with a hard drive - with the SSD 50 percent faster than before. There are also two new usb c cords that support Thunderbolt 3. The new iMacs are available today and US prices start at $ 1099 for the 21.5-inch iMac, $ 1499 for the 4K 21.5-inch And $ 1799 for the iMac Retina 5K 27-inch.

SneakPreview iMac Pro
An even greater surprise was the sneak preview of the spaced iMac Pro. The new model supports Intel Xeon processors up to 18 cores. To print all the graphics on the 27-inch 5K screen with a billion colors, there is a Radeon Vega card. This GPU is the latest generation of AMD and has up to 16GB of graphics memory.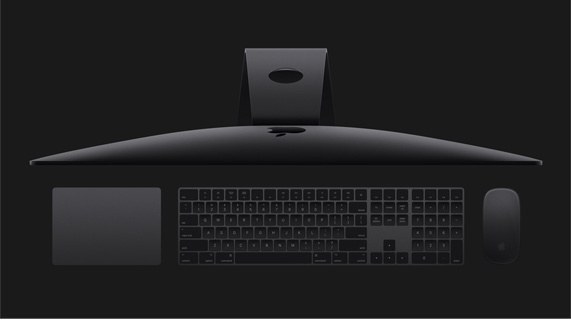 Insane specs

If you want a lot of work memory, support for 128 GB of ECC memory is more than enough. For storage, an SSD can be ordered up to 4 TB. These operate at a speed of 3 GB / s. On the back of the device there are four usb-c connections for Thunderbolt 3. The Ethernet port supports up to 10Gb Ethernet. If you want to work without a wire, the iMac Pro 802.11 has Wi-Fi and Bluetooth 4.2.
Only in December

The big drawback? If you want to sell your iMac or want upgrade with the latest one then you have to wait until December, because then the Pro will end. The price starts at $ 5,000. Then you get an iMac Pro with 5K screen, including an Xeon 8-core processor, 32GB of work memory and 1TB of storage.