Publish on Google News in 3 Steps
We're obsessed with getting your content to its maximum audience, and that means it should travel across platforms seamlessly. Google News is a great way for news publishers to engage new followers. Google has a number of guidelines that cover how to get everything right, so let's go through those first.
---
Review Google's Guidelines
Submit Your Application
You can apply to have your site included in the Google News Index by clicking here. But please be aware that, while Google allows you to apply more than once, you won't be able to reapply for at least 60 days if your current submission gets rejected. So make sure that your site completely meets all of the requirements listed in the links above before applying.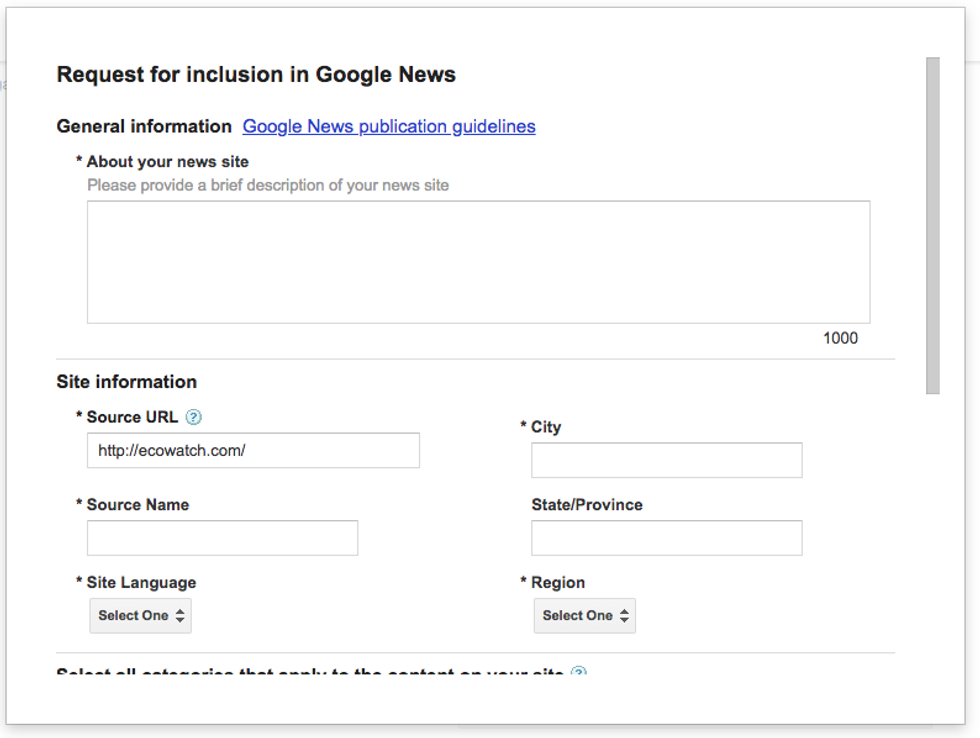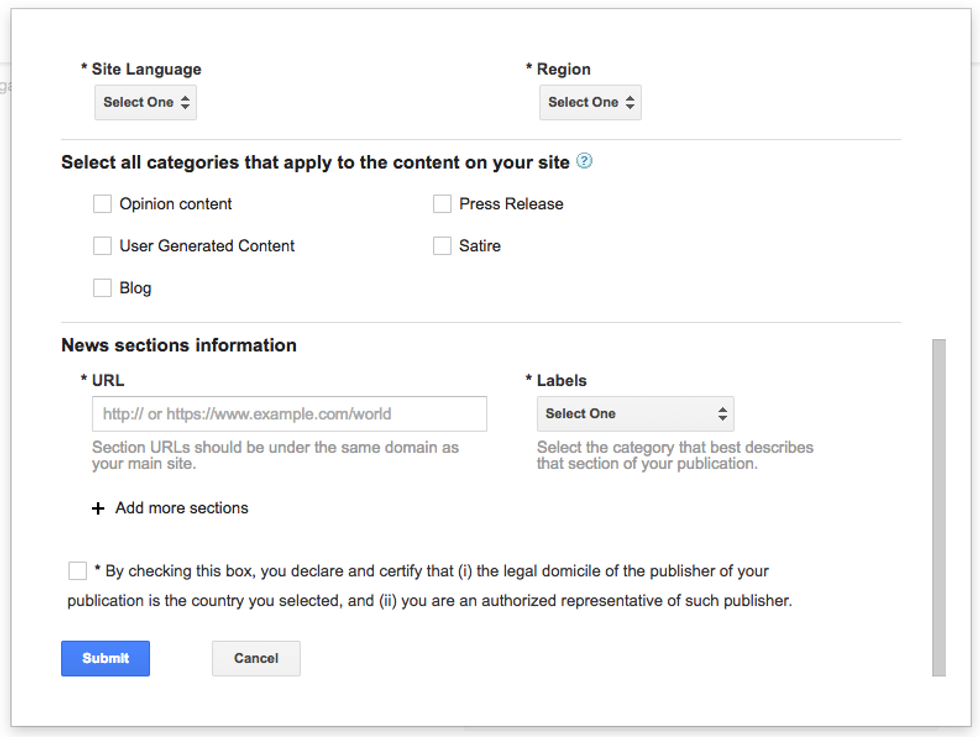 Once you're accepted into Google News, you need to follow a few steps to get your site ready for the format.

Step 1: Verify Ownership of Your News Site
To verify ownership, either add a new website property or click Manage property → Verify this property using the Google Search Console home page (formerly Google Webmaster Tools). The drop-down menu shows up to the right of the existing property that you want to verify.
Add a meta tag to your site's home page (you can do this easily with RebelMouse's Layout & Design tool).
Verify the tag you added by signing into your domain name provider, Google Analytics, or Google Tag Manager account.
Step 2: Review and Update Your News Site's Details
Once your site is verified, find the Sitemaps section under Crawl in the left-hand navigation sidebar of the Google News Publisher Center.
Choose ADD/TEST SITEMAP in the top right-hand corner and complete the URL for your website. Your RebelMouse site is already optimized for Google News and has guideline-compliant sitemaps automatically generated so you can easily get indexed.
Step 3: Review and Update Your Site's News Sections (and Choose an Editor's Pick Section If You Have One!)
You can choose which sections you want to feed to Google News, and it's recommended that you create an Editor's Pick section to hand select your best stories. You also need one section that is only hard news, with no opinion pieces featured at all. This will help you be a visible, clear news source in the eyes of Google.
Editor's Picks: You can provide Google with up to five news items that you want featured prominently. This can be done for a number of reasons, such as promoting content you're especially proud of, or elevating content that may be particularly topical. It could even be timely content that you feel Google News has missed and should be picking up on. Monitor and adjust this content as often as necessary.