How to Use the Stages Dashboard
With Stages, you can effortlessly optimize your workflow process by assigning different stages to each post before it's published. You can create as many stages as you'd like to best align with your team's workflow in a thorough and efficient manner.
---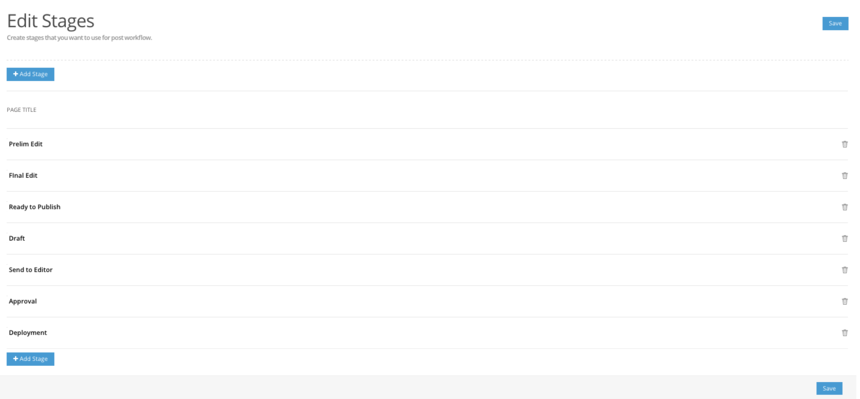 To access Stages, click Stages in the lefthand administration panel or simply type "YourDomain/core/dashboard/stages" in the URL bar: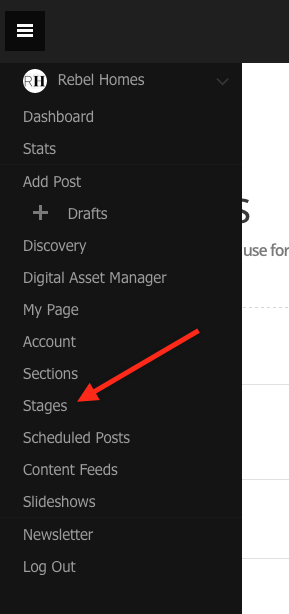 Once you open the Stages dashboard, you can begin to create as many stages as needed for each type of post:

After making all of your changes, be sure to click Save.
How Stages Work
After a post draft is completed, utilize stages to notify your content peers that it's ready for the next step in the content creation process. To do this, save your article in an appropriate stage — such as For Review, Copyedited, or Ready to Publish — that appears in the Stage dropdown menu in the Channels tab: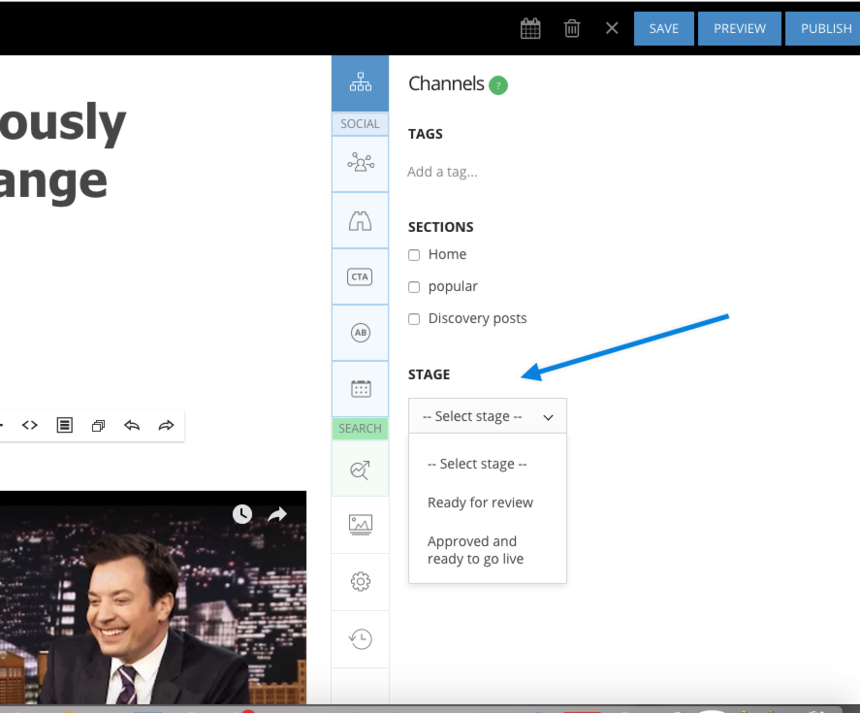 After you select the appropriate stage, make sure to save your changes. Your post will then be assigned to the stage that you've selected. When your editors are ready to review all of the staged drafts, they can go into the Drafts dashboard and select the respective stage that you assigned in the previous step to filter all posts. In this example, we've named the stage "Ready for review."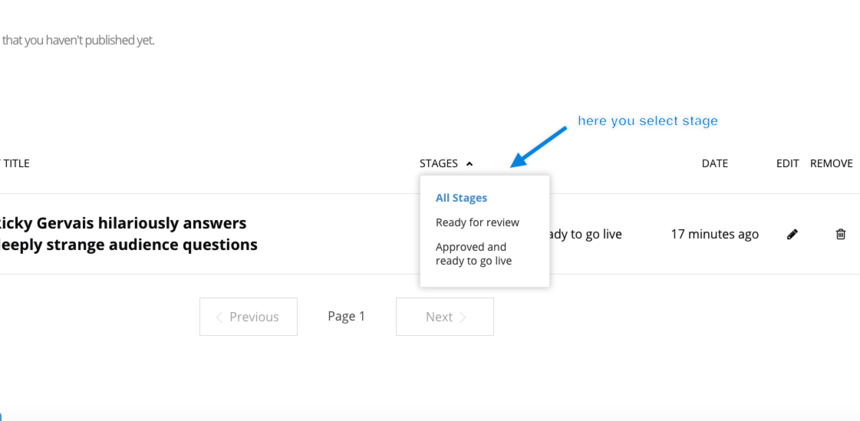 After an editor reviews the article, they can simply move it to the next stage by following the same workflow.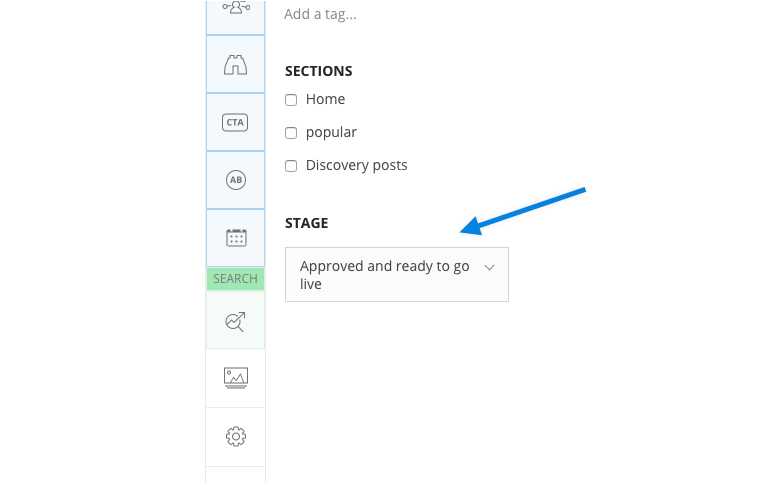 Note: Stages for already-published posts are not visible in the Entry Editor.