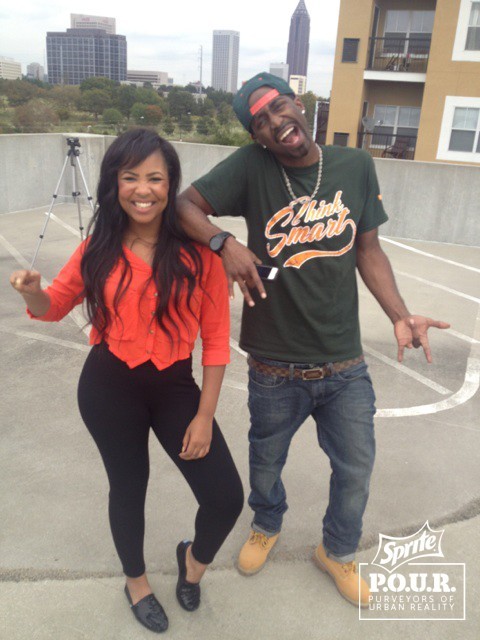 SyAriDaKid Lyrical Beast
Published 23 October 2013
20 mixtapes under his belt and music features from Atlanta's dopest rappers, SyAriDaKid continues to rock the underground music scene.

Deriving from the blocks of Bronx, NY, SyAriDaKid is no beginner in the hip-hop game. With more than 20 mixtapes under his belt,  SyAriDaKid continues to rock the underground music scene by being true to himself and straying away from the ordinary.

As an artist, producer, and CEO of his own independent music label Arrogant Music, SyAriDaKid is following in the footsteps of individuals like Jay-Z and Diddy that he looks up to.
"I represent hip-hop, by all means, all honesty, flaws and all. I help people see the positive side of everything and help them change and grow," SyAriDaKid says. He continues to be a voice for people who need guidance and inspiration. Whether it is through his music or ridiculously blunt persona, he is somebody we need to look out for when discussing the future face of hip-hop.

"Life itself inspires me, my family, my struggles, and the good times. I think that's enough inspiration for anybody especially being from New York and trying to learn the Atlanta culture," SyAriDaKid says.
Well let's say he must have mastered the scene — he's won more than 15 battles in Atlanta alone, as well as winning one of the city's biggest open mic events, Hot 107.9's BattleGroundMonday four times in a row. With his slick tongue and ability to drop great metaphors, SyAriDaKid has the recipe he needs in order to remain a remarkable lyricist. As music becomes his second nature, along with his strong delivery, his broad subject matter is something everyone should take the chance to listen to. We challenge you.

For more information on SyAriDaKid, follow him on instagram and twitter @SyAriDaKid .