Slideshows Dashboard
Slideshows are a great way to increase in time on site -- readers love the satisfaction of clicking through a slideshow and seeing great images appear, one after the next. The Slideshows dashboard is place where you can create, edit and manage all slideshows for integration into any post, without duplicating efforts within your team.
---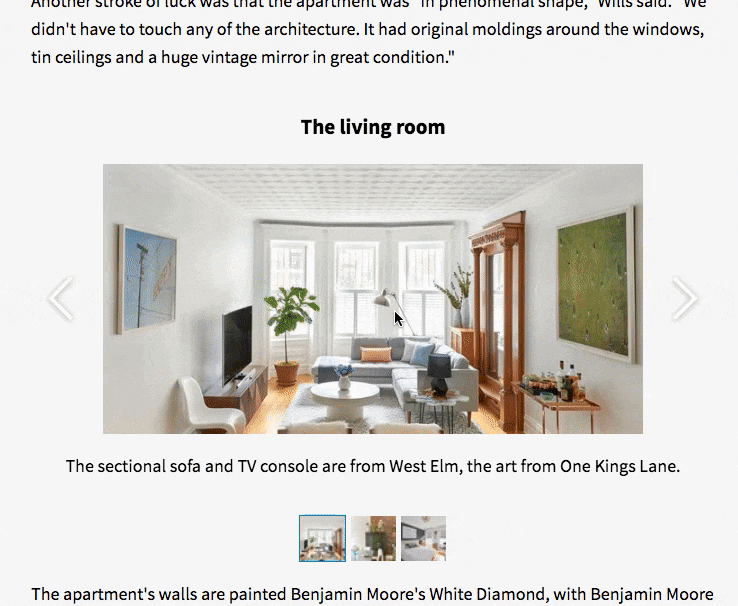 To get started , click on 'Slideshows' on the left admin panel OR type YourDomain/core/dashboard/slideshows: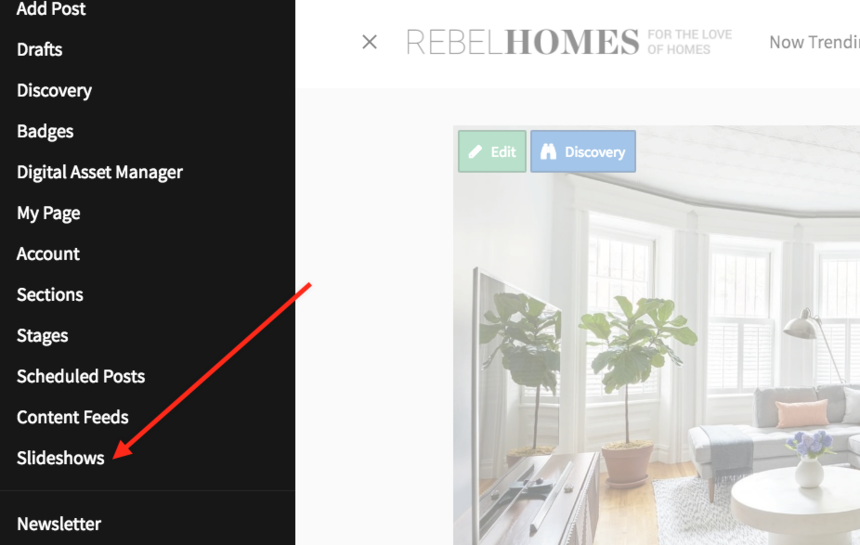 Click 'Create New Slideshow' to start inserting images and copy for the slideshow title, slide title and slide text: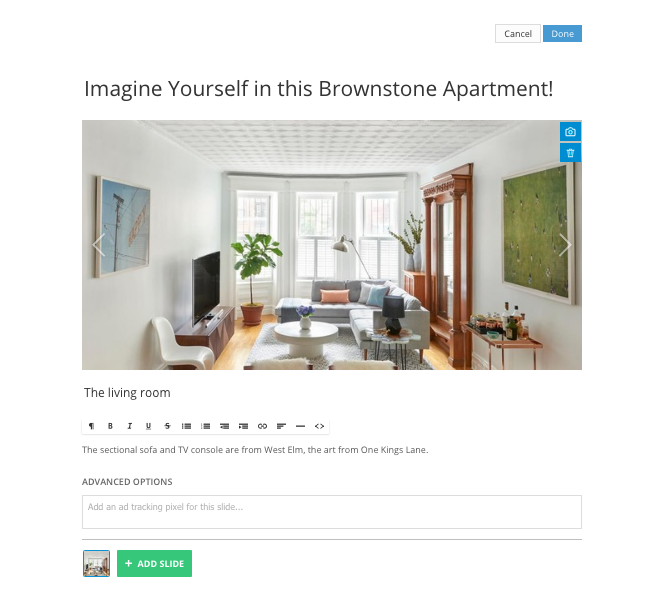 Note: As you upload your images they will go through the crop tool. Be sure to choose the right crop for each image so they can appear nicely in the slideshow. You can also add images to the digital asset manager at the check of a box.
Pixel tracking for each slide is supported, enabling seamless data integration/tracking:
When finished, you'll be redirected to the dashboard main page and see your slideshow listed with others created by your fellow admins. Your team can easily edit or re-circulate slideshows at any time.
Copy the shortcode to include in a post: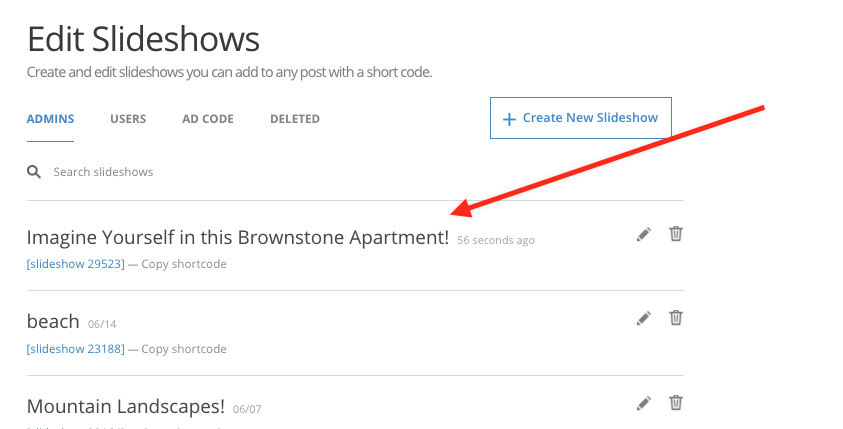 After you copy the shortcode you can paste it anywhere in the the body of your post:
You will be able to see the slideshow in your post only when you click "Preview" or "Publish" in the Post Editor: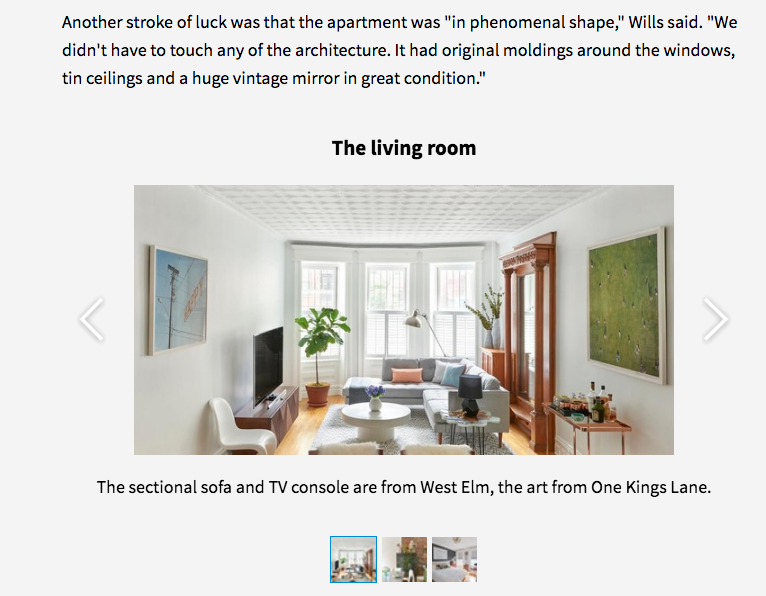 Pro Tip:
Keep your slideshows to 3-10 slides
Use high-quality images and avoid grainy images