Self Leveling concrete is a cementitious concrete coating which can be applied at a thickness of ¼ inch up to a thicknesses exceeding 1 inch. This material is perfect for uneven floors that are damaged or are lower than doorways or adjacent flooring.The thickness of self leveling floors can be adjusted to almost any height desired. This product is available in gray or white and it cures to a smooth and even surface. See www.hudsonconcretepolishing.com.

Self Leveling Polished Concrete can be used as decorative material for resurfacing nearly every concrete surface. This product can be dyed or colored during the mixing making these ideal for industrial, residential floors or retail floors. This material can be saw cut in any size and shape to enrich your interior design.

The product can be sealed with numerous coatings to protect the floor for long term performance and simple, cost-effective maintenance. Self leveling concrete has been put in luxury residential homes and apartments as well as retail stores and restaurants. It works well in industrial buildings including high use loading docks.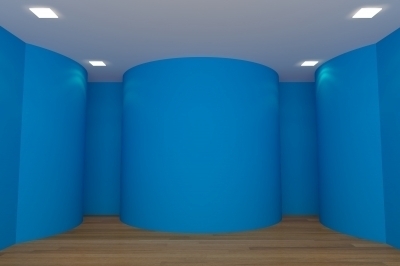 Polished concrete is the process of grinding the concrete surface with a high torque machine using varying levels of grinding material on diamond blades. The machines are used with dustless vacuum system which creates a clean, non- hazardous, environmentally friendly polishing process. This polishing process creates a strong decorative and easy to clean floor that requires low maintenance. The benefits of polished concrete include:

Reduction In Efflorescence:Grinding, densifying and polishing the surface eliminates dust from efflorescence that results in the failure of many coatings and epoxies.

Lack of Porosity:Densifying and polishing tightens the molecular structure of concrete thus reducing porosity which protects the surface from any harmful liquid or grease.

Increased Strength:Densifying increases the strength and long term performance of concrete.

Color Enhancement:Reflection brings wall colors onto surface which enhances the decorative finish.

Non Slip:The OSHA guidelines for the Coefficient of Friction are exceeded.

Floors Are Ready To Use Immediately:Floors can be used as soon as the polishing is finished.

Environmentally Friendly Process:Polished concrete is LEED friendly, and there are no VOC's.

Decorative options are unlimited. Coatings can color mixed or applied after the material has been put down. Floors can be sealed with a wide variety of protective products. The saw cutting process will add to the beauty of the floor with so many designs available.