If you own a construction business, you must have contractors liability insurance. It is an insurance policy which covers claims for contractractual liability, accidents and injuries and liabilities cause by an employee. It pays property damage, medical expense claims and completed project claims. Not having the proper insurance can cost you thousands of dollars.

Most states require contractors to carry this insurance. If you don't carry this insurance you can be personally liable for any damages cause while completing construction projects that are under contract. If you're considering having work performed on your home, be sure the contractor's policy is up to date. If it is not and one of their employees is hurt on the job, you could then be held liable.

When purchasing insurance for your construction company you need to consider some things such as: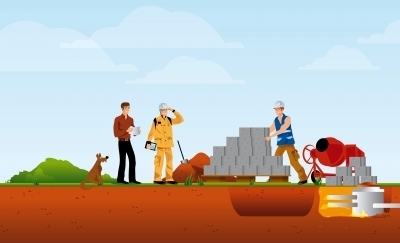 The limit of liability. This will determine the cost of the policy.

If you want to pay for an entire year up front or make monthly payments.

Requesting a certificate of insurance from any of your subcontractors you will use on the job. For example, if you use a roofing contractor, they need to have roofers liability. A general contractors certificate will not cover them.

Contractors liability is needed for both residential and business contractors. This includes general contractors, construction managers, specialty contractor and subcontractors. Being sure your subcontractors have insurance is imperative before they begin work on your job.

The biggest reason for this is, even though your policy covers damage and injuries done by your employees, it does not cover your subcontractors' employees. So if they are doing work and a board goes through the pane of glass and injuries someone, your policy won't cover them and the owner may come after you for damages.

If you subcontractor does not have a policy and there is an accident or injury, your insurance company could raise your premium rates. They would also treat these employees are your employees, even though they operate under a different name and payroll.

Carrying proper liability insurance can also keep your company running. If you've had a huge claim on your insurance due to damages, your company can still continue making money while the claim is settled. This eliminates you selling equipment or laying off employees due to a lack of operating funds.

It's not worth leaving your construction company without insurance. You could lose all of your personal assets as well as your business. Saving a few pennies by not having insurance, is not worth losing your personal assets over.