Roadmap: where RebelMouse wants to take you
We want to give clarity to what we're working on with our developer team, so we crystallized
✓ Social scheduling for Listicle Items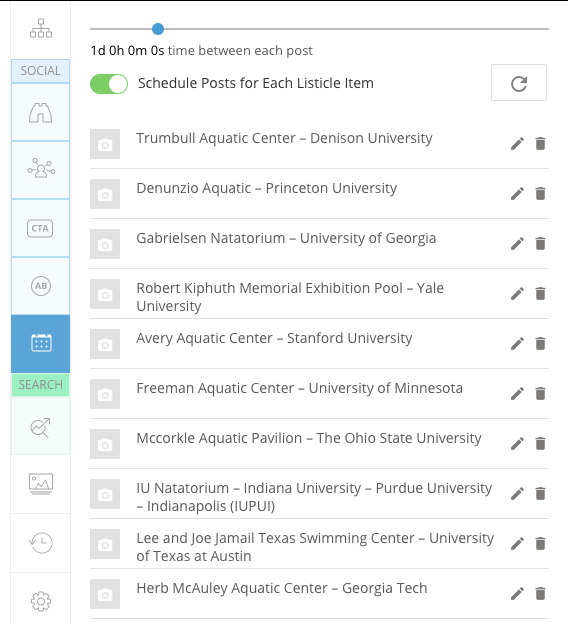 We know that by now we're all in love with the listicle wizard. Knowing that, we created a new feature to enhance the experience of sharing listicles into social: you can now share each listicle item as a FB post or tweet!
You can set this up in our Social Scheduling tab by toggling on the 'Schedule Posts for Each Listicle Item' option.
✓ New information cards for discovery targets in the scheduler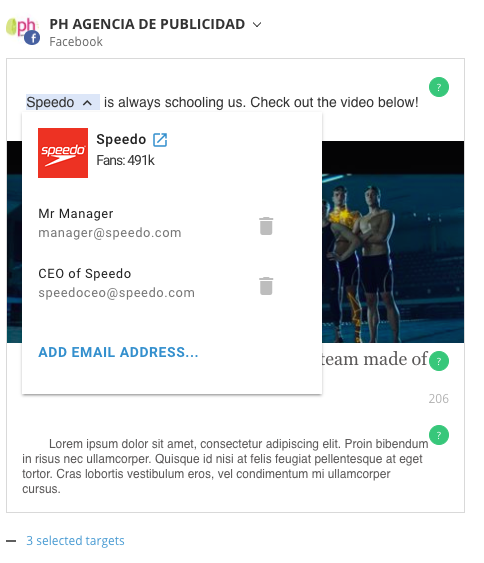 You've used the Social Scheduler before, where you can distribute your content to social networks. And of course you've seen Discovery before, where the fine tuning for social distribution happens.
Well, we're doing some feature upgrades that will make working with both tools in the Entry Editor easier.
We want you to always get to the right audience with the right content, so for that we've made improvements to the targetting. Now you can easily see a card with the target's basic information while doing the scheduling.
You can also add a new email in that same card without having to go to the Discovery dashboard!
✓ Multiple File Upload in the Dropzone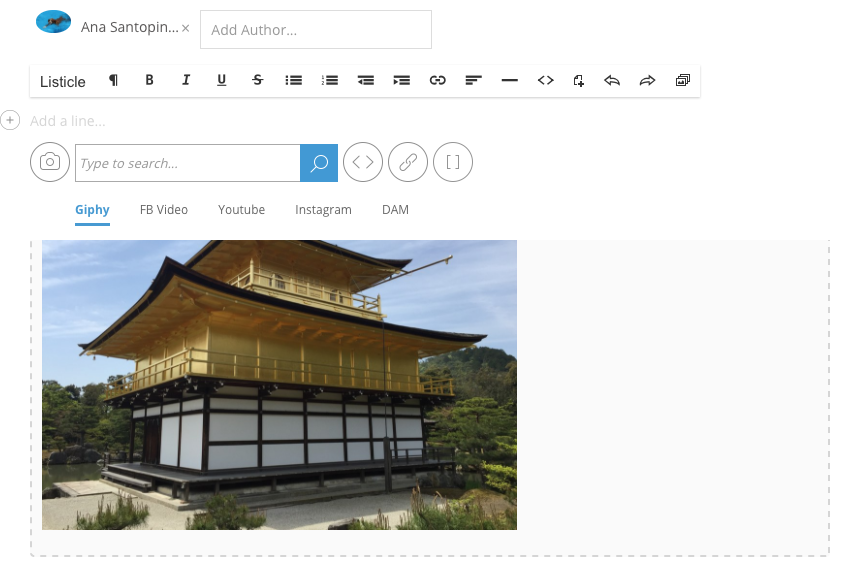 You can now upload several files with our + Add Media Bar tool! Just by clicking on the image icon on the left it will allow you to choose more than picture for upload, and then arrange them as listicle items for your comfort.
On Android, you need to press and hold the first image for it to be enabled.
✓ Right swipe behavior for SocialUX cards
Native FB Video Upload from our Entry Editor
We understand how video has stolen the center stage of the media formats, and so we want to be prepared. We're working on feature to enable native upload of FB video from our Entry Editor.
The main goal is to allow users to create posts in a single place, and replicate the same video seamlessly on FB to still get the virality and reach perks.
Social Publishing and CRM for Authors/Community Members