How to Renew Token for Facebook Instant Articles
If you see this message in Entry Editor, your Facebook token has expired:
---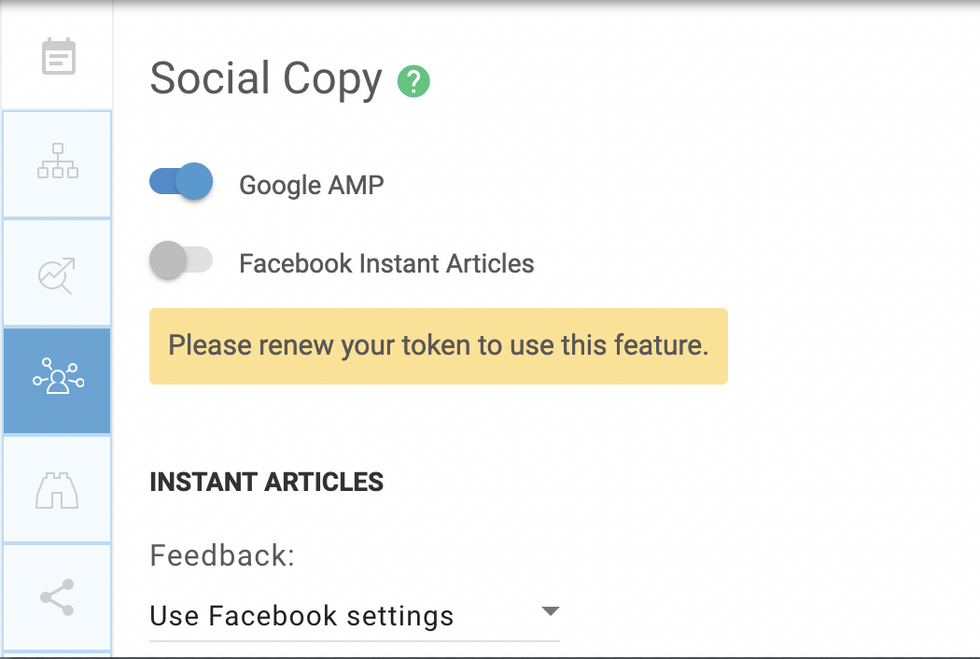 In order to renew it simply click on "Renew" link.

*Please note that you have to be Facebook page admin in order to renew token.
Why did my Facebook token expire?
There are several reasons:
1. The user must be an administrator of the page in order to impersonate it.
2. User changed Facebook password
3. Session was invalidated by Facebook for some reason on their side
If you have any questions about renewing your Facebook token, contact your account manager today.