Devaun Patten made this JG Christmas tree.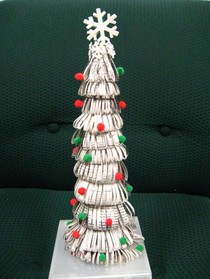 Patten made a cone out of newspaper. She then cut strips of paper, curled the ends and glued them on the cone.  She embellished the tree with red and green pom poms and topped it with a snowflake.
Dawn Quick of Fort Wayne made this "Out & About" wall hanging of a woman named Cora.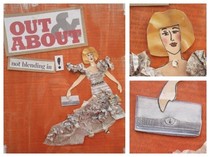 Quick used The JG for the background and Cora's dress. Then she made Cora's hair and evening bag from ads in Sunday's JG.  "Cora is enjoying a night out in Fort Wayne in her best party dress!  She is fashionable with just a touch of vintage charm," Quick said.
More posts are loading...