The wig industry has come a long way, which means first time wearers of full lace wigs may feel a little intimidated at first. Not to worry, you will be an expert in a short time because wearing wigs are easy, fun and offer a unique way to change your look at your discretion. A benefit to wearing wigs and other types of hair extensions is they offer protection for your natural hair. Wigs cover your hair entirely and offer a break from
heat styling and chemicals.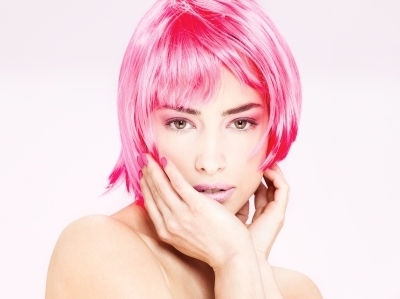 Look who is Wearing Full Lace Wigs
Beyonce, Kim Kardashian and Tyra Banks, just to name a few, wear these types of protective styles. In fact, it is just as common for ordinary women to look to lace wigs or lace front wigs to not only protect their hair but for the versatility. Women who wear wigs love the ability to change hairstyles and color everyday if they so desire.
Full Lace Wigs versus other types
A full lace wig means that the wig cap is made of lace covers the entire head, which is different from lace front wigs. Lace makes the wig more flexible which allows the hair to lay flatter. The flatter the hair is the more natural you look. Full lace also gives you more parting options. You can wear your part on the side or down the middle and still maintain the natural scalp appearance. Lastly, the nap of the wig looks so natural with lace wigs that you can wear them in a high ponytail without divulging you are wearing a wig.
Front Lace Wigs have about two to three inches of lace in the front area. The parting options aren't as many with these types of wigs but you can still get a natural looking side or middle part depending on how the wig is constructed.
Choosing the Right Wig
There really isn't any hard fast rule to choosing the right wig. Determining which wig is right comes down to personal preference. The fit and style preference will change from one woman to the next. What is important is trying several wigs so that you can make the right choice for you.
Where to Buy
Buying online is an opportune way to purchase. However, if you are new to lace wigs going to a location such as Volure Hair Boutique in person may be a better option. You will have the opportunity to work with professionals who know wigs. In addition, you can take advantage of having your lace wig applied and styled for you.