When a little girl is on the brink of becoming a very young woman, she watches herself - and her friends - anxiously for signs of development. Is it time for the first bra yet? As she gets older, looking good becomes part of her self-image. Does a woman want to look attractive for men, for other women or for herself? All of those, perhaps. Any person is much more than just how they look, but feeling confident about one's appearance supports confidence in all other aspects of life.
Reconstructive Surgery for Breast Cancer
Breast cancer is uniquely devastating to a woman. It attacks where she feels most vulnerable. Mastectomies are a life-saving procedure, but the after-effects of mastectomies leave many women feeling very distressed about their bodies and less self-confident overall.
In 2014, over 102,000 women had breast reconstruction procedures after lumpectomies or mastectomies, restoring the breast to its pre-surgery appearance. However, even more women did not have reconstructive surgery who could have benefited from it. Some women say that they don't want to have a second surgery, while others aren't aware plastic surgery Columbus OH is an option or don't believe that they can afford it.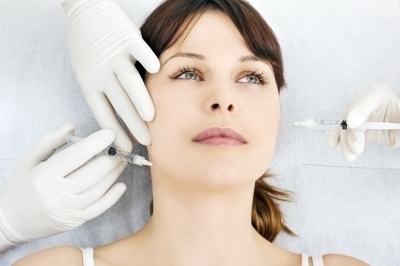 Ohio Law Offers Options to Breast Cancer Patients
In 2014, Ohio passed the Lizzie B. Byrd Act, named in honor of the mother of an Ohio legislator who had almost refused treatment for her breast cancer many years ago because she was afraid that she would feel like "half a woman." This law was passed with the support of a number of plastic surgeons, including Dr. K. Roxanne Grawe, because many women remained unaware of a 16 year old law mandating that insurance cover reconstructive surgery after breast cancer treatment.
The Lizzie B. Byrd Act requires that any woman who who will be receiving a mastectomy be informed about their reconstructive surgery options. Many lower income women, in particular, do not know that the costs of this surgery would be covered by their insurance. In many cases, the reconstructive surgery can be performed at the same time as the cancer surgery. Insurance will also cover this surgery for women who had mastectomies years ago, but now feel emotionally able to have reconstructive surgery.
What you should know before you get plastic surgery must be thoroughly covered by the surgeon, including the surgical options, expected outcomes and learn more about breast augmentation recovery times. This is true whenever someone is considering any type of cosmetic surgery.
Dr. K. Roxanne Grawe and her entire team at ROXY Plastic Surgery are dedicated to meeting the precise needs of each patient. Dr. Grawe has ten years of experience in plastic surgery. You can learn more here about the options available and request a free consultation. The team at ROXY are focused on helping you achieve your goals, whether it involves a full body makeover or a visit to the ROXY Spa.