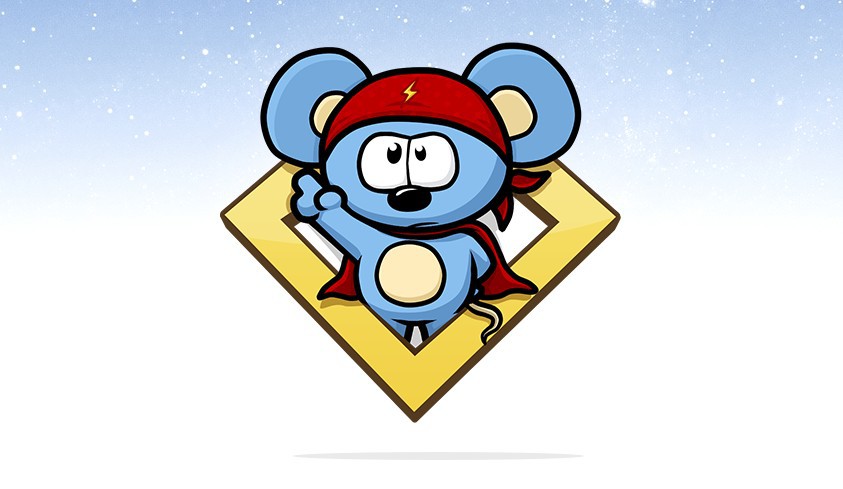 RebelMouse On a Roll With More Funding, Traction & Growth
Our aim at RebelMouse has always been to make it easy for everyone to create sites that better engage their audiences, and we're excited to share that today, we're one step closer to achieving this goal. First and foremost, we're thrilled to announce new members of the RebelMouse team: Jarrod Dicker from Time, Inc., Andrea Harrison from PepsiCo Beverages and Jake Beckman from Bloomberg TV.
Additionally, we recently closed $10.25 million in Series A funding led by Oak Investment Partners, SoftBank, Sterling Investment Partners and Michael Lazerow. We're thrilled that Michael saw potential in RebelMouse, and I'm confident that his keen insight into the rapidly changing social publishing and advertising space will be extremely beneficial for us moving forward.
But our growth isn't just financial: in the last 31 days, the platform has reached over 7 million unique visitors, according to Google Analytics. That's up over 900% growth since January of this year! So far, there have been over 300,000 sites created by RebelMouse users, deployed across tens of thousands of urls. Not only that, 35% of our paying users are from abroad in 49 countries.
The platform is being used by a drastically diverse audience and set of verticals and markets. From bloggers to huge brands like GE, media companies such as PBS and Mashable, TV networks like Fox, SyFY, Bravo, AOL, USA Networks and ProSieben, our userbase keeps growing.
As I mentioned we've also been fortunate enough to attract some All-Star talent to help us push RebelMouse into the next phase. Jarrod Dicker will be joining us as Managing Director of Commercial Product and Operations. Prior to RebelMouse, Jarrod led social and content ad products at Time Inc., creating scalable solutions and evangelizing innovation across a portfolio of 22 Time Inc. brands. He came to Time Inc. from the Huffington Post, where he was head of social marketing. Jarrod's product signature was a consumer-first approach to ad experiences leading to authenticity for the user and effectiveness for advertisers. In 2013, Jarrod was ranked on Business Insider's list of the 30 most creative people in social media marketing.
If hiring Jarrod alone wasn't enough, we're beyond lucky to have Andrea Harrison. She will be leading platform marketing, and her extensive experience has fully prepared her for it. She was the Digital Brand Director at Pepsi where she focused on digital brand marketing including Paid, Owned and Social Media across the company's portfolio. She also founded and led Pepsi's start-up initiative, Pepsi Digital Labs. Before that, she spent six years at Razorfish and was responsible for cross-functional and cross-agency leadership, building digital marketing strategy for global clients such as Unilever, Ford Motor Company, Kraft, Sony, Victoria's Secret and Mercedes-Benz.
To round off the group, Jake Beckman will be Partner Accelerator at RebelMouse. He previously helped curate and produce content at Bloomberg TV and ABC News, where he worked to leverage new media to build audience and brand awareness.
Clearly, we've been quite busy here at RebelMouse, but this is just the tip of the iceberg. We believe deeply in making the open web a better place, and can't wait to share some more exciting stuff in the coming weeks...Stay tuned!