Optimize for Social Distribution
Prep your content for easy distribution across Facebook + Twitter.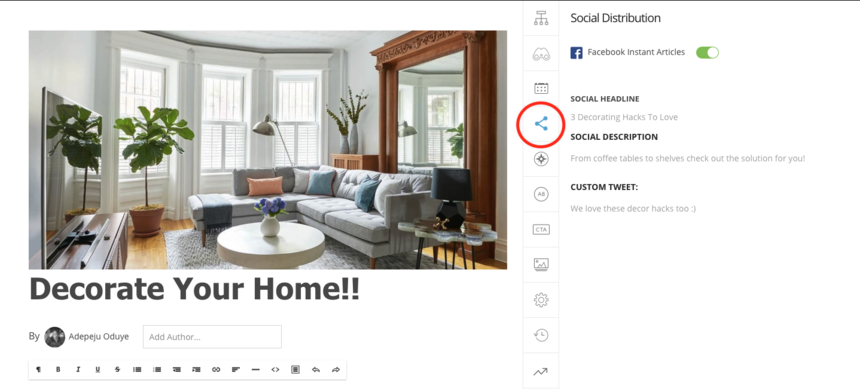 Instant Articles
With RebelMouse, distributing your content as Facebook Instant Articles is all part of our publishing experience.  Your content is published as Instant Articles by default, use the toggle to disable for a particular post.  

Note:  In order to use RebelMouse to begin distributing content as Instant Articles, you must be approved by Facebook.  
---
The right promo language can greatly impact the level of engagement and shares your social posts receive.  In the RebelMouse entry editor, you can customize pre-loaded social text for maximum impact as your content gets shared on Facebook and Twitter.
Facebook Social Headline
If a user shares to Facebook, this will be the pre-loaded headline text:

Facebook Social Description  
If a user shares to Facebook, this will be the pre-loaded description text:

Here's how it looks when someone shares to Facebook: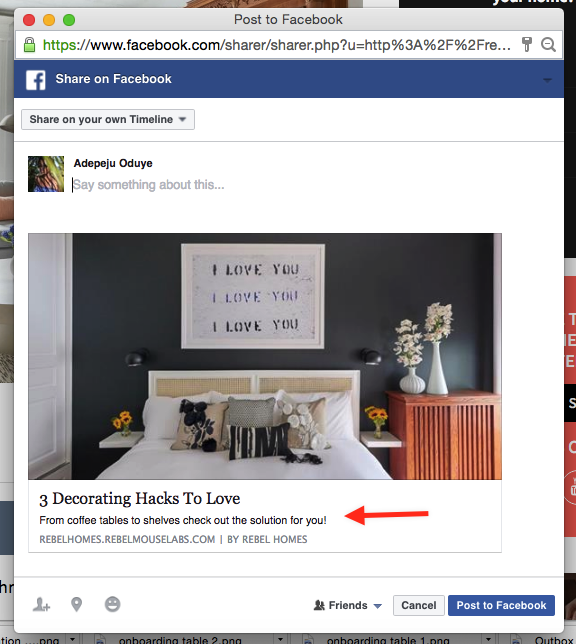 Tweet Text
If a user shares to Twitter, this will be the pre-loaded tweet text:

Here's how it looks when someone shares to Twitter: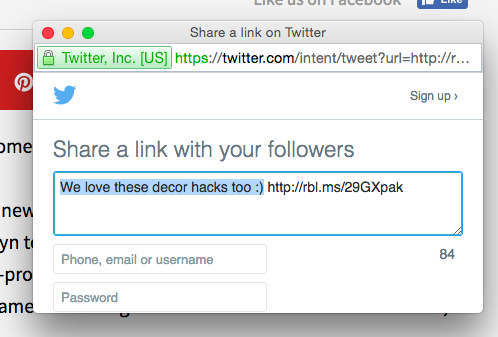 Next:  Optimize for SEO