Chemical Free Pools That Are Clean and Clear
If you own a swimming pool or spa, you know the amount of chemicals you use to keep that water clean and purified. You also know how quickly those costs add up over the course of a few summers. You can stop spending all that time and money on chemicals for your pool. You can convert your existing in ground swimming pool into a natural one. Today, natural swimming pools utilize aquatic plants, beneficial bacteria and helpful microbes. These pools and spas are chemical-free and eco-friendly. They replicate conditions found in natural bodies of water, such as lakes, streams, and wetlands.
Design options for natural pools include traditional shapes, spas, completely naturalistic ponds, waterfalls, lap lanes, rock rimmed pools, and just about anything else you can imagine. Efficient designs use very little energy, because plants are cleaning the water so the hydraulics are minimal. The water is self contained and recirculated like a chemical pool, but natural pools have a regeneration area that is separate from the swimming area. It is in the regeneration area that the plants naturally clean and purify the water. The area can be separated by an under water wall, or by using a second vessel for the plants.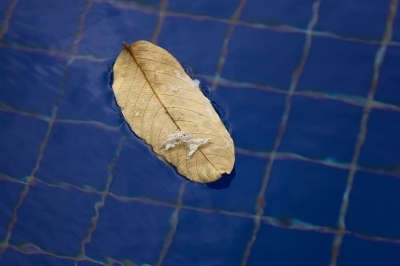 The design and construction of a natural pool is completed by licensed and trained professionals. Safety checks and quality control check lists throughout the project, ensures your pool is build to all State and Federal codes. You will receive a registration certificate for your natural pool to verify the plants that were placed in the regeneration area are appropriate for the climate and pool size. These pools work in all climates, so you can have natural pools az, and natural pools in Maine if you wish.
The lack of chemicals makes for healthier swimming for your family. You will not have to worry about too much chlorine stinging eyes, or a balanced pH level. The plants not only clean the pool, but they prohibit algae growth, bad bacteria, and chemical residue at the bottom of the pool. Nature takes care of the water, so there is very little maintenance involved in keeping your pool operating properly. You and your family can spend less time tending to the pool and more time enjoying the pool.