Having hair that suits your hair type, personality, and physical features can help you to look and feel your best. This is why it is important to have a good stylist that you trust and who knows how to work with your hair. This is especially true if you require more skilled work like highlighting, chemical straightening, or other services that go beyond a basic cut.

Stylists work in salons that range from privately owned boutiques and barber shops to department stores and high end product brand stores. Brand name salons tend to be the most expensive, but offer a variety of specialized services and products. The first factor in determining where to get your hair cuts is price. A basic cut in a lower-priced salon generally ranges between $15 and $30, plus tip. When dyeing, straightening, or other services are added in, you can expect to pay up to $100.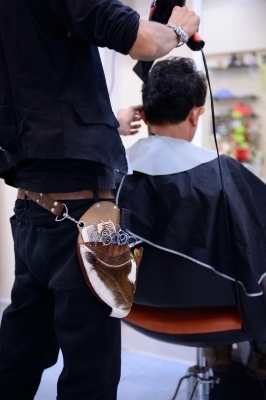 This may be more or less depending on what you get and if you get more than one service aside from a cut. Once you establish a price range, look for salons that accommodate that. One way to find a high quality stylist is to ask people you know who they recommend. When people find a good stylist, they tend to stick with them and will be happy to recommend them to others. You should also check reviews online to see what other customers thought of their services and skills.

Another way to identify a good stylist is to check their salon's web page. Many times, salons will feature each stylist and information about their style and their skills on their company page. You can find out what school they got their certification from, how long they have been styling, and what kind of specialties they have. For example, some stylists specialize in weaves or extensions, mens hair cuts, or working with people who have hair loss. They may also have photos to show examples of their work. This will help you to find a stylist who can accommodate your needs and personal style. Once you choose a salon, it is a good idea to only get a minimal trim the first time. This will allow you to get to know the stylist better, and get a feel for how they work so you can decide if you want to go back for more costly and complex services.