A new hybrid mattress has been developed that combines the technologies used in air beds, water beds, and memory foam beds. Seven zones of water calibrators can be filled independently to your preferred firmness level. The same can be done on the other side of the mattress to suit your partner's preferred level of firmness. The bed automatically adjusts to support your body as you change sleep positions during the night. A ventilated layer of memory foam sits on the housing unit of the calibrators, so it can move freely as it supports your body. The air flow system keeps the mattress cool, so you will not be too hot as you sleep.
This bed, called an Izone bed, is available in twin, twin XL, full, queen, and king sizes in three different models. Each model has a bed bug barrier, and a cover that is machine washable. The Z1 model had one inch channel vented memory foam, and a total mattress height of eight inches. The second model, the Z2, includes one and a half inches of memory foam, with a bed height of ten inches.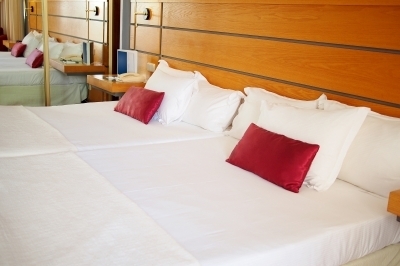 The best model, the Z3, has an added lumbar support included in the two inch waffle cut gel memory foam layer. The total height of this bed is twelve inches. You can view all the features of each model side by side for comparison on this site. You will also find pillows that are available. Some pillows are specifically for those who sleep on their stomachs. Others are recommended for those who tend to sleep on their sides or back.
This mattress has more zones than most air beds, but has no electrical components. It will adjust as you move, so your comfort will be uninterrupted. The single layer of memory foam will not break down. The layers of other memory foam mattresses are glued together, and can shift in time, making them less supportive. Memory foam mattresses are also known for being too hot. The air flow system in this mattress addresses that situation, so you will remain cool all night long. The Izone bed integrates the best elements of each type of mattress into one sleeping system that supports your body and allows you to get better sleep.