The development of the video game really came hand in hand with the development of the computer. And as more and more sophisticated software was designed and developed for the worlds' growing needs, so did the off-spin development of games. Sometimes for the amusement of the research developer and other times to test a program's functionality.
Although the formation of video games can be traced back to the 1950's the real history of video games can be broken down into three key development areas.
Arcade Video Games
Gaming Consoles
Home Computer Games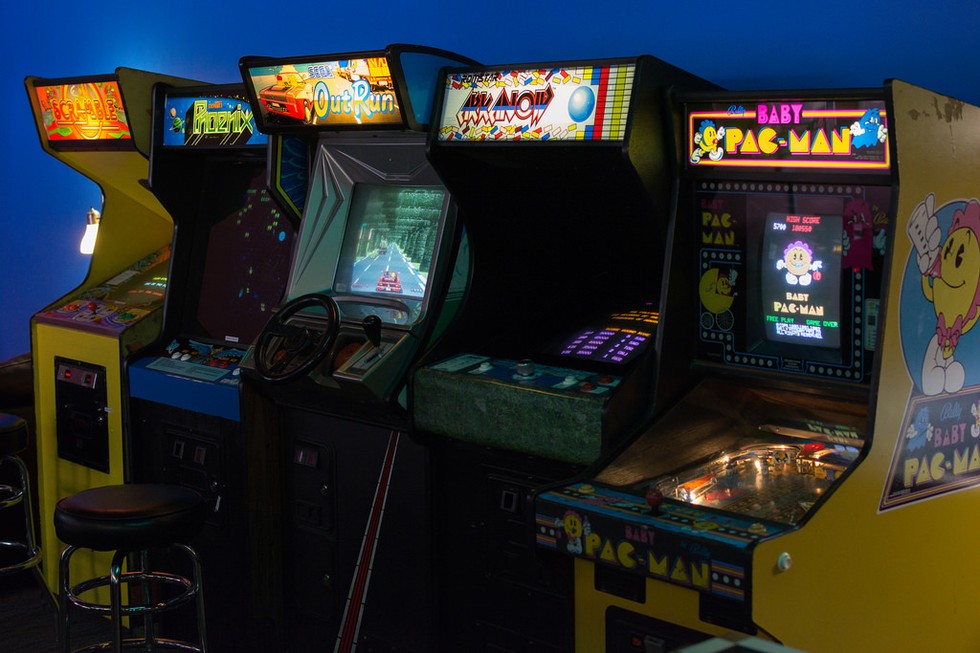 In 1971 Computer Space was developed and was the first coin operated arcade game. But it arrived before the existence of arcades and so was put just about anywhere it could take money, mostly in bars.
One year later followed the first home game console named the Odyssey from Magnavox. It was loaded with a dozen games including the flag ship Ping Pong. It took another four years until Atari commercially released Pong for the home.
In 1977 a milestone in home game console was reached, the Atari 2600 multi-game console was released for the domestic market. In comparison to what had been on the market previously, a Ferrari had been unleashed.
Three years later Pac-Man hit the streets, and the real computer game revolution was in full swing. Closely following the hit Pac-Man came Donkey Kong and a whole plethora of Arcade designed blockbusters were born.
The two main players in the home market during the 80's and 90's were Nintendo and Sega and they battled against each other for supremacy of the market, they were soon up against another major force in PlayStation.
As these consoles for the home became more complex and the graphics raised to higher level the Arcade side of things started to diminish in the mid 1990's.
THE DEVELOPMENT OF AMUSEMENT CENTERS
As the old street corner Arcades faded away it left a gap in the market for highly sophisticated games, using expensive control systems. These centers also offer a safe and comfortable environment where gamers can socialize as well as play.
THE GROWTH OF PC BASED GAMES
The increasing power and processing speeds of PC's have also bought a large untapped audience to the gaming world, now whole families can be entertained from the comfort of their own homes. Nowadays there are companies that provide mobile video game trucks for special occasions and birthdays. These businesses provide all of the equipment and games and come to your location in a luxury trailer. If you live in Colorado, this is a great option for a video game party Denver.
The history of video games is complex and varied, but one thing is certain it has now become part of our modern culture.