The Love Code: 3 Questions That Create Love In Any Girl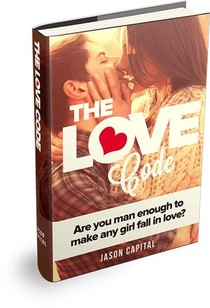 Love Code Review
New for 2014, The Love Code is a brand new report from Jason Capital that details a 3 phase approach (Setting The Stage, The Cherry Game, and Lock-In Love) to creating love in any woman.
The Love Code centers around 3 specific questions you need to ask your girl to create a powerful, instant connection and feelings of romantic love with her.
Guys who act quickly can pick up Jason Capital's Love Code right now for just $10 using this special grand opening discount link.
theofficialwebsite.co
More posts are loading...