Many people wonder what a continuing care retirement community (CCRC) is. Stated in simple terms, it is a type of retirement community that offers several kinds of living styles and health care services in on place:

For people who do not need personal help with their daily activities.

Assisted living is provided for people who need limited help with certain life activities.

Care for people with memory problems.

Rehabilitation services and skilled nursing on a long-term or short-term basis.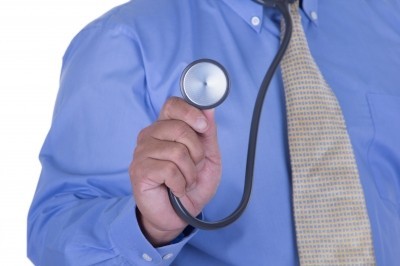 Living in an environment with all of these services available within the environment is a real benefit. When a resident needs skilled nursing care or rehabilitation therapy, they will not have to leave their environment and go to another place in another town. This arrangement makes it easy for the spouse who does need these services to go visit their spouse frequently with a walk. They can maintain contact with each other more often than if one had to drive or find a ride.

Loomis Lakeside senior independent living offers all of this and more. The objectives of living at this facility are:

Promote a lifestyle that is active

Ensure good medical care is provided and in a timely manner

Promote social involvement

Prepare nutritious meals

Promote overall wellness programs

There is a wide variety of physical activities provided in the Health and Wellness program for the residents and each resident is encouraged to participate in as many as they feel comfortable doing. All physical activities are supervised. Physical wellness facilities are located on the campus and they include spas, heated pools and fitness centers.

Healthy living is considered to mean physical, psychological and spiritual well being. Fitness classes are offered, and lawn games are offered as a way of enjoying the outdoors and getting to know your neighbors. Aqua aerobics is another popular activity for those residents with arthritis. The nutrition program continues the health and wellness plans and they ensure that every resident has access to daily meals prepared for healthy living.

The chefs provide a number of entrees for each meal. Heart healthy menus are offered as are low-salt and low-fat menus. Intellectual and mental well being is promoted through discussion groups, challenging games and a library with thousands of volumes that will surely peak your interest. Outside speakers come in to talk with the residents on a variety of subjects.

Social and emotional wellness occurs when by forming friendships with others, and by interacting with others in groups. Forming close friendships are helpful in maintaining total well being. Families are encouraged to visit and many do, especially for Sunday brunch.
You cannot speak of wellness without health! Each resident has specific health care needs; and as those change and evolve over time, proper care needs to be provided. Having a skilled nursing staff makes for an easy transition as the health care needs change for the residents. Look at http://www.loomiscommunities.org/loomis-house-skilled-nursing-care for more information on skilled nursing care.

Vocational wellness comes from having enjoyable activities to do whether it is making something or spending time volunteering. There are many ways to achieve satisfaction from being with others and helping others. Some residents have made a vocation out of helping others or just being a good friend.