LIVE: New View Options in the Posts Dashboard
We've recently made some changes to the posts dashboard so you can quickly view and access more posts.
---
The new default view in the dashboard shows 50 posts at once: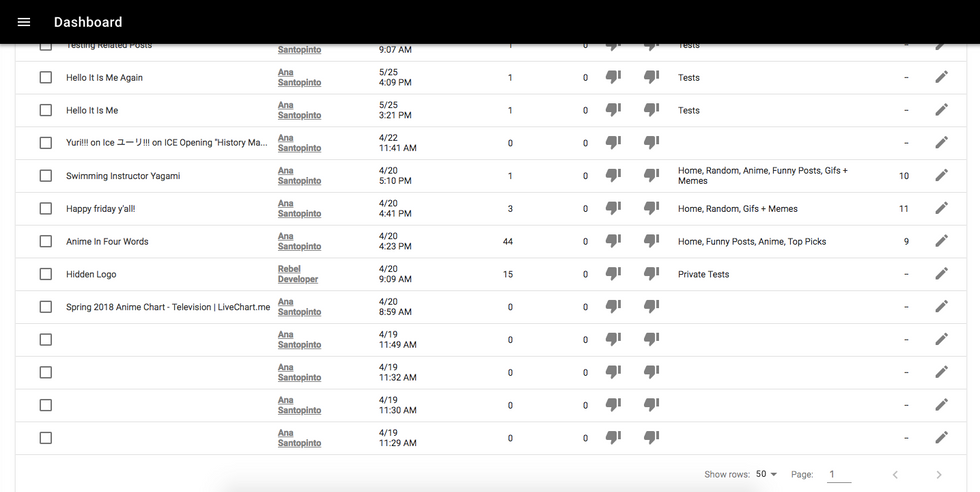 You can now customize how many posts you want to view at once. Choose from 10, 25, 50, or 100: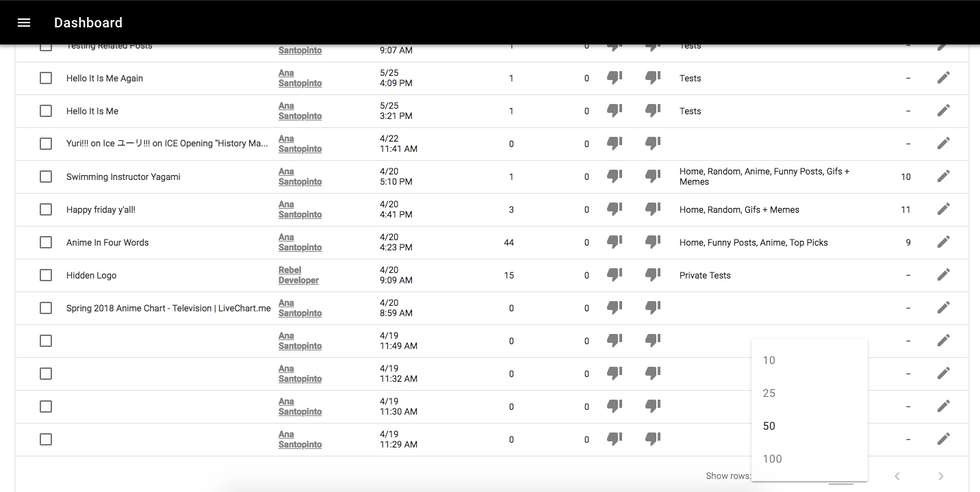 And you can also jump to a specific page by typing in the page number:

This should make searching for past posts much more efficient. Feel free to set your dashboard view to what works best for your workflow. Happy posting, Rebels!