Instead of complaining about how outdated and inconvenient a kitchen is, the homeowner should start saving for professional kitchen designs. A good kitchen design can add value to the home when it is time to sell or refinance. A remodeled kitchen can make the whole house seem new. The added storage and convenience in a newly remodeled kitchen can save time and do away with clutter, making everyone happier. The family cook may even make better meals working in a nice, up to date kitchen. When considering this big step for the home, plan well to avoid common kitchen design mistakes that cost money and hurt the usefulness and enjoyment of the kitchen.
Seek kitchen design help. If the budget does not allow for the help of an interior designer or architect, seek a kitchen remodeling firm that gives the homeowner design help for free when they are hired to do the work. Purchase a few kitchen design books and magazines for guidance. The Kitchen design shows on HGTV can also be very helpful. Go online for websites of kitchen design firms in your area. You will want to pick the style that appeals to you, the color scheme you like, and the kinds of wood cabinets you prefer. Next look at all the different storage options that are available and make a list of the ones that you would like. Pick a counter-top and backsplash material that fits your family"s needs and budget. Consider the different types of flooring that are shown, like wood, ceramic tile, vinyl, or laminate.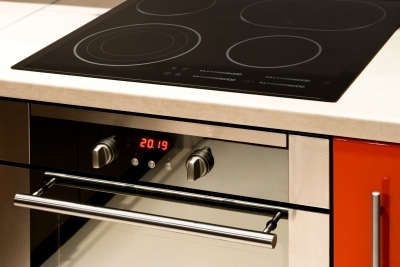 Consider the space that your kitchen is in. Is it large enough? Is there adjoining space that could be added to the kitchen? what kind of lighting and electrical service do you have? Could it need to be updated? Is your kitchen closed off from the rest of the house? Could it be made open to the dining room? All of these things are important to consider before you start a kitchen remodeling project. Can you afford a kitchen remodeling contractor? Hiring professionals is always the best solution if the budget allows it. A total kitchen remodel is not a good do it yourself project due to the plumbing, electrical and heating considerations.
It is very important to hire a company that is experienced in kitchen design and function. When the kitchen renovations are done, you want a kitchen that is not only beautiful, but one that functions well for your family. A homeowner needs a kitchen triangle for efficient work, plenty of storage, plenty of counter-top work-space, the best appliances, quality kitchen cabinets, and good lighting.