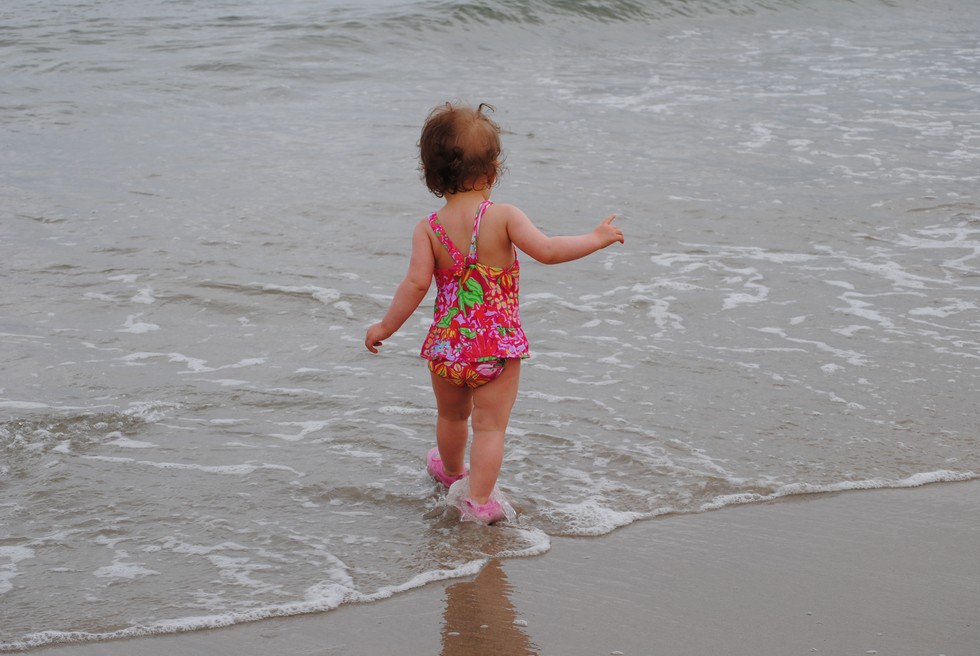 Leaning Back: Thoughts on Sheryl Sandberg and 'Lean In'
Published 29 March 2013
The reaction to Facebook COO Sheryl Sandberg's book "Lean In" has been vast and diverse – and the book is just hitting shelves this week.

I've read responses criticizing Sandberg for not acknowledging the institutional obstacles women face in the workplace and others lauding her for trying to start a real social movement. I've read pieces from Maureen Dowd and Miza Brzesinksi and Maria Shriver. I even watched "Lean In"expert videos and read featured "Lean In" stories from accomplished women in all different fields. I've been educated and inspired.
And yet, I keep finding myself seeking a different type of story. A story not of "leaning in," but of "leaning back." A story of choosing to sit on the sidelines for a bit, but still being able to get back in the game.

That's the example I crave, because for the first time in my life, I'm not working full-time outside the home. After nearly a decade as a digital producer at a major media company, I'm now a part-time-freelancer-slash-stay-at-home-mom-to-a-toddler.  I "leaned back," and now I'm not sure how or when to lean back in.
Much of what took place during the first six months of my daughter's life is now beyond the grasp of my memory, lost in a haze of exhaustion, anxiety and isolation. I remember a lot of diapers, a lot of breastmilk, not so much sleep. The rest is basically a blur. But one day that I'm quite sure I will never forget is the day I returned to work from maternity leave.
I remember my daughter was 14 weeks old, so tiny that we were still counting her age in weeks, not months.
I remember it was early September -- appropriate timing,since in many ways it felt like the first day of school.
I remember waking up at dawn (although "waking up" takes on a new meaning when you sleep in two-hour stints). I had laid out my outfit the night before – size 12 pants to hide my postpartum body and a pumping-friendly button-down shirt—but I had absolutely no clue how long it would take me to get myself and the baby ready for the day.
I remember handing off my daughter, who I had never left for more than a few hours at a time, to the newly-hired babysitter and heading out the door, clutching my breast pump bag and purse. By the time I got to the train, I was tear-stained, sweating and leaking through my nursing pads. It was only 8 a.m. and I felt like I'd run a marathon.
I remember walking into my office building and riding up the escalator with the president of my division. The Big Boss. I told him it was my first day back. He asked about the baby -- boy or a girl, what was her name? Then he smiled, and said, "Your daughter is so lucky to have a great mom who is also a kick-ass star at work."
I remember being so grateful for those words. They helped me keep it together as I walked down the hallway to my office, and countless other times that first day. They made me think I could do this working mom thing.
But it was one of the only times I felt that way.
I stayed on at my job for six months before leaving to work part-time. My reasons were unique, as they always are, but they were universal too.
I was great at my job – before I became a mom, and after. I have trouble even typing that statement -- which perhaps gets at some of what Sheryl Sandberg is talking about to begin with -- but I was.
On my last day, that same boss told me, "The door is always open if you want to come back." I believe he meant it, but I'm afraid that it might not be true. I'm afraid that because I left, certain doors might be closed to me forever.
I've always liked the saying, "Worries many; regrets none." So none of this is to say that I regret my choice or that I don't recognize how blessed I was to even have one. Some things may have been lost, but others were gained.
I was able to breastfeed for more than a year. It was one of the most meaningful experiences of my life, and it would have been difficult to achieve while working full-time.
I found a circle of friends, fellow moms, who are the women I turn to when my daughter is sick, or she does something funny, or I have a question about anything from sippy cups to sleep problems. If I hadn't "leaned back," I might never have met them.
I've been able to do some work part-time, giving me a few hours a day to use my brain in a different way, a balance I know so many moms crave and which I hope I can find again.
And I have been there with my daughter for moments good and bad, large and small. As I type this, she's napping in her nursery. When she wakes up she will call out, "See Mommy! See Mommy!" And she will.
So I will buy Sheryl Sandberg's book. I will know that my daughter has been lucky to have me at home for the last year, but that she would also be lucky to see me be that "kick-ass star" at work. And I'll hope that the fact that I leaned back doesn't mean I won't have the chance to lean in.

-Katie Morison