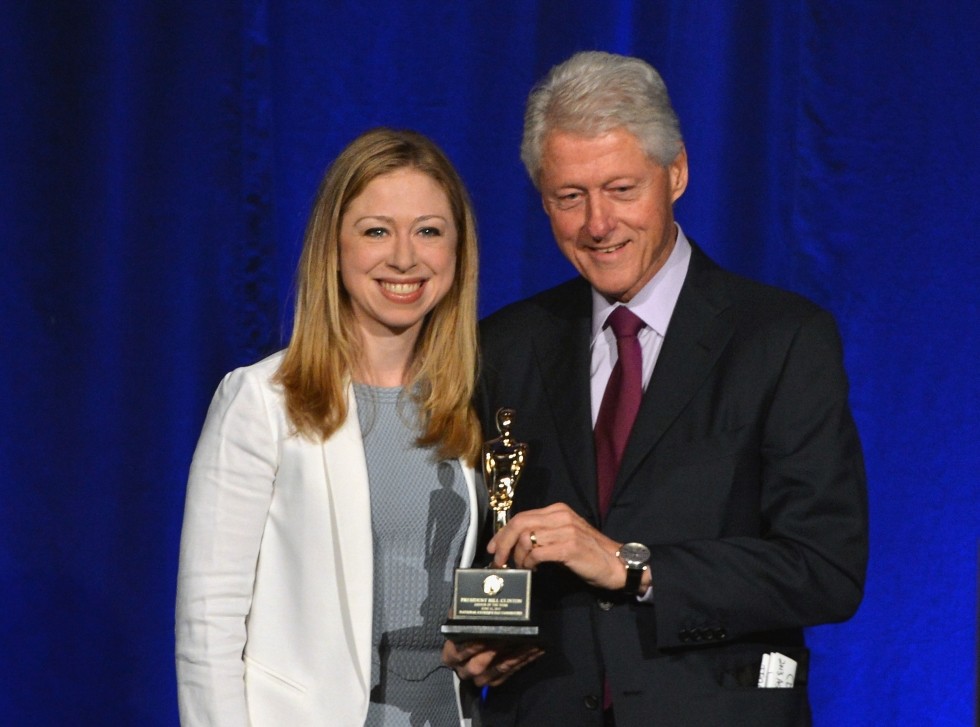 Father's Day celebrates Bill Clinton and Randy Jackson
Published 13 June 2013
Before you make the mistake of celebrating YOUR dad this Father's Day, know this: The day belongs to Bill Clinton, who is this year's Father of the Year.
"Father of the Year is just a slogan we print on mugs," you say. WRONG.
Father of the Year is a real award granted by the National Father's Day Committee, a part of the Father's Day/Mother's Day Council. And here, in rough order of weirdness, are the "contemporary lifestyle leaders" who fathered a kid and won a prize for it:
10. Al Gore
9. Spiro Agnew
8. Randy Jackson
7. Wolf Blitzer
6. Bill Clinton
5. David Petraeus
4. George Stephanopoulos
3. Harvey Weinstein
2. John Edwards
1. Donald Trump
Maybe it's best your dad didn't win.
Photo by Slaven Vlasic/FilmMagic/Getty Images